Embroker's Certificates of Insurance (COI) Solution
Embroker News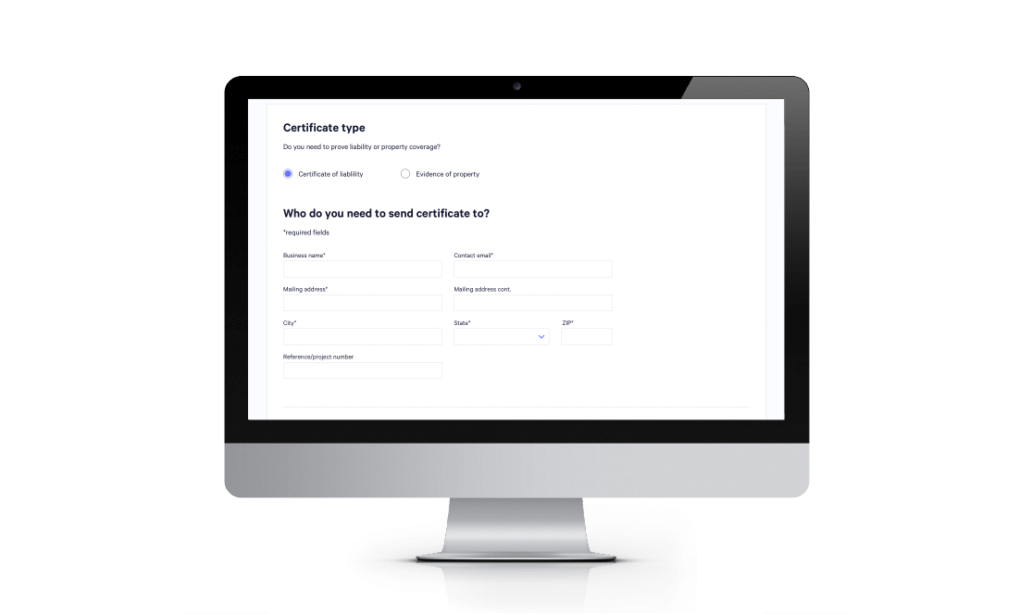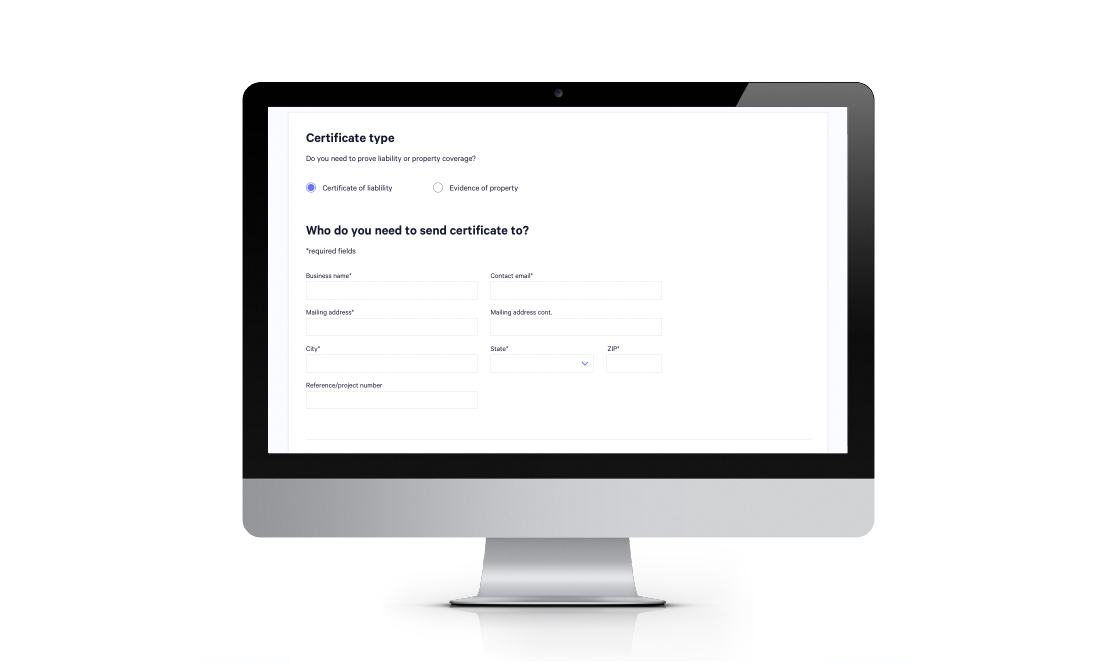 Anyone who knows what a certificate of insurance (COI) is, knows how painful it can be to obtain them from traditional insurance brokers. Somehow, it takes your broker 2 to 7 days to send you a simple piece of paper that helps your client feel comfortable working with you.
Here's the old-school COI process that eats up your valuable time:
1. Customer asks for a certificate (X days of phone tag)
2. Broker clarifies requirement and details needed (Y days of additional detail)
3. Broker goes to the carrier (Z days of phone tag)
4. Brokers sends the COI to you (A days later)
5. You (customer) send it to your client (X+Y+Z+A days later… WOW)
But why this archaic way? Rather than customers waiting up to a week for a COI, Embroker has cut down the time dramatically.
Not only is this much faster and more efficient, but you'll have access to your COIs anytime, resend if needed, and know exactly if they were completed and sent –  all from our Risk Management Platform. This should be the new norm.
What is a certificate of insurance?
Essentially it's proof of insurance that provides verification on specific insurance coverage. Companies that deal with many vendors and contractors may need hundreds of COIs to do business.
How to send a certificate of insurance (COI) with Embroker?
Customers and their partners can quickly and easily create and request their own COIs online, saving them sometimes a week of unnecessary back and forth work.
Once you've moved your policies to Embroker (see how to BOR Embroker), you can take advantage of digital certificates. As a client, you can access the certificates tool from your account.
How to request a COI in 3 easy steps
1. Sign into your Embroker account
2. Tap Certificates at the top navigation bar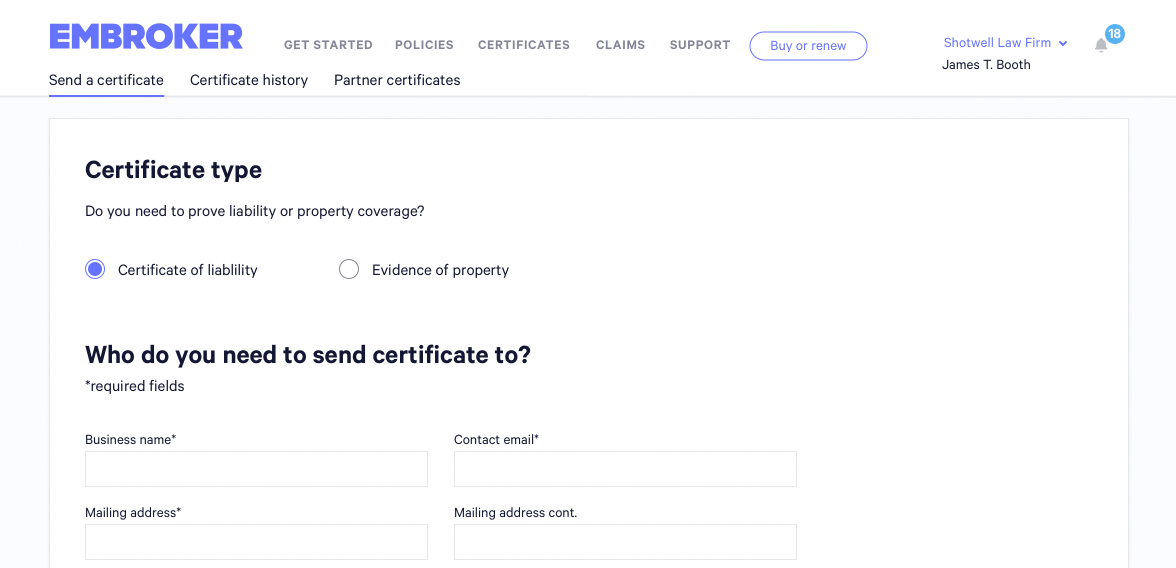 3. Fill in the coverage requirements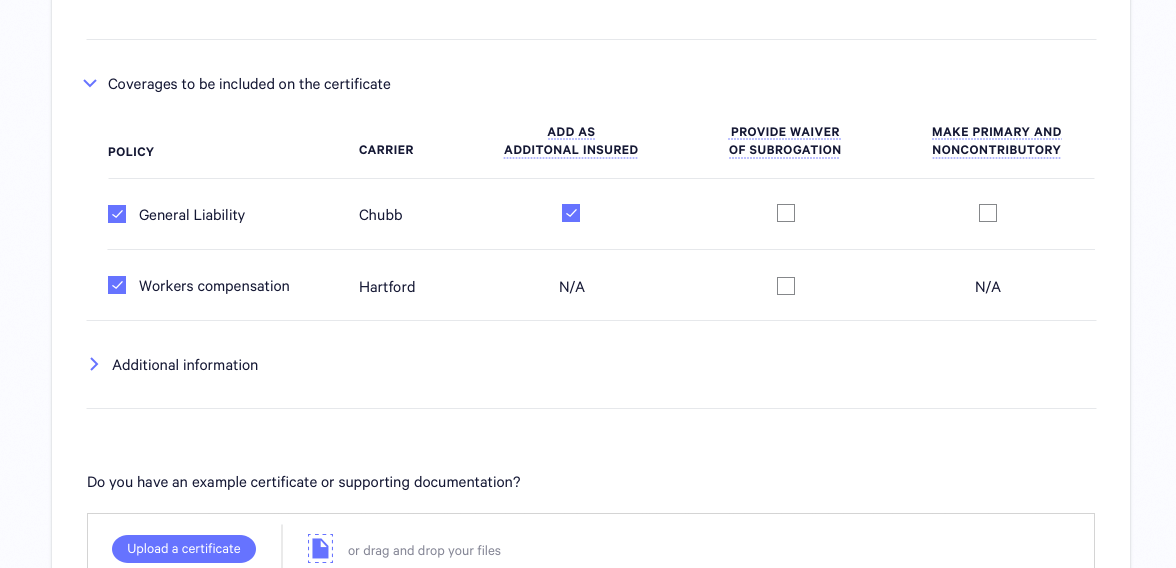 Then, press Share certificate and we'll take care of the rest.
We send both you and your client the certificate in a tidy, industry-standard PDF (ACORD 25) which you can download, print, and store in your Embroker account. Most certificates will send instantly. More complex certificates will send in as little as 24 hours.
BONUS – Have your clients request a COI
As an added convenience, Embroker customers can put their clients and contractors in the driver's seat — they can request certificates on our website.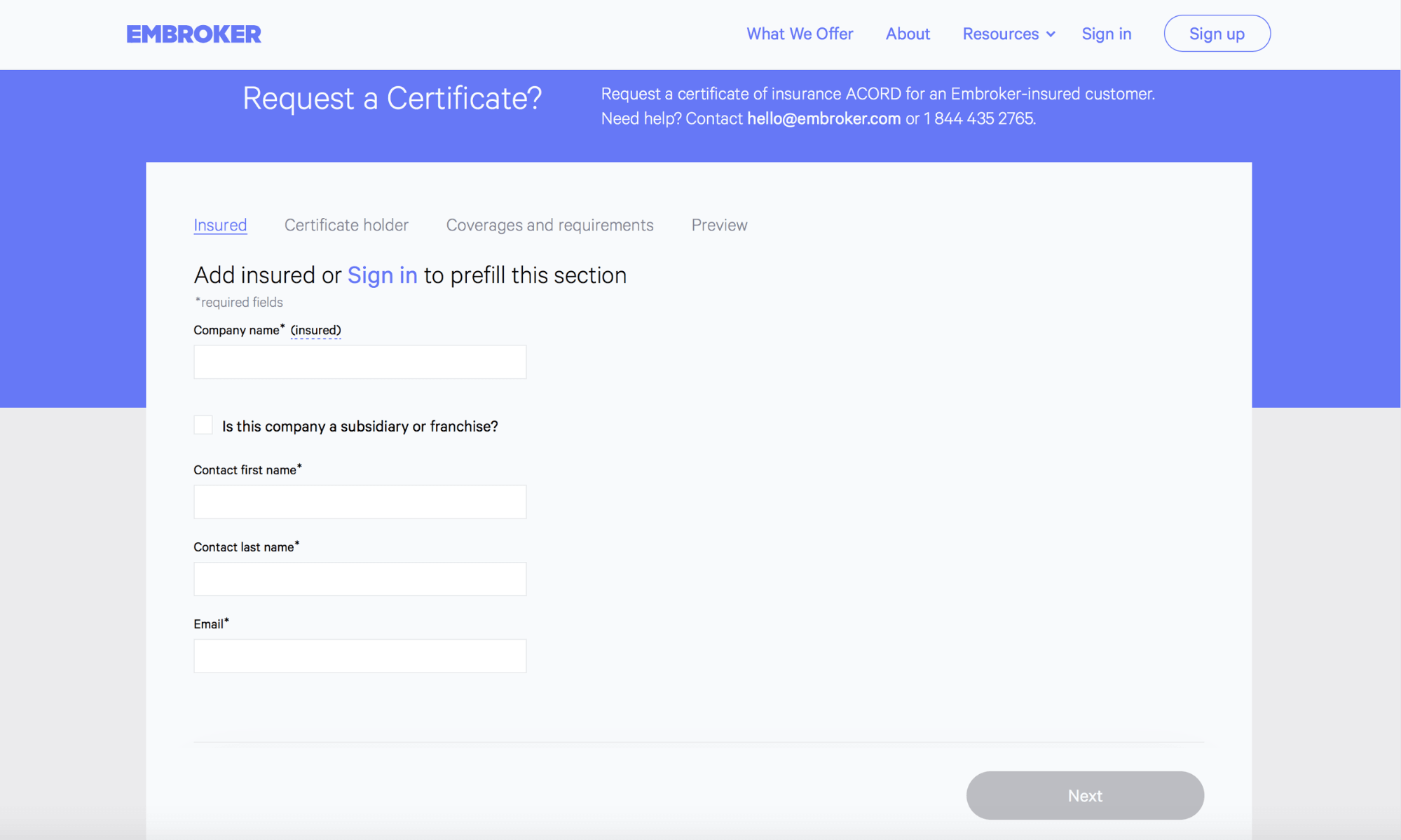 The feature allows you customize your certificate down to the important details, including coverages, additional insured, special requirements, and custom wording.
Try it now
Now that you have a better understanding of our platform, you may be wondering how all of this affects your business and where to go from here. If you need more help or information, you can reach out to our team of expert brokers. Or, if you prefer to get started on intelligent quotes, create your Embroker account today.
Related Articles
5 min read
What is an ACORD certificate of insurance and why have they become the industry standard for providing proof of insurance?
Read More
10 min read
Buying and renewing commercial insurance can be a loathsome process. This guide was created to make your insurance renewal process as smart, easy, and cost-effective as possible.
Read More