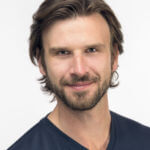 Matt Miller
November 19, 2020
4 min read
Announcing Embroker Beta v 2.0
Embroker News

Building something both innovative and complex is an arduous process. Hofstadter's law states that tasks of substantial complexity will always take longer than you expect, even when you know of and account for Hofstadter's law. I would propose an industry specific corollary: fixing the obvious pain points with insurance – making it more efficient, more transparent, more useful and valuable as a product and a service – will always be more difficult and complicated than you expect, even when you know of and account for all the challenges you'll face.
This is why I'm so proud to announce the release of Embroker Beta 2.0. It's actually our fourth product release since January, but it represents a huge step forward in functionality and design. It's also the first release to bring us within line of sight of the full product we'll soon make available to every business in the US, for free.
Here's a quick rundown of the features we've added with this release – most of which are completely new, not only for us, but for the entire industry:
Embroker dashboard v. 0.1: With this release, we've introduced the concept of a personalized dashboard that provides our users with the right information at the right time – from helping new users take advantage of Embroker's features, to providing advice and reminders about their coverage and policies. Over time, the dashboard will get smarter and better at drawing users to the right information and actions– from recommending changes to coverage, to guiding users through easy renewals, and sharing updates on claims. It's a tool that will become simpler and more intuitive as it evolves, making it easier to intelligently navigate insurance than ever before.
Making it painless to upgrade your broker: High friction is one of the main reasons why people hate insurance so much. It not only wastes time, but it locks people into using brokers or carriers that they don't actually like that much. (And these brokers and carriers in turn profit handsomely from this inertia; more on this in subsequent posts). We want to make Embroker easy to use, really easy. Businesses that already have insurance can create an account and upload all of their policies in minutes, enabling easy online access and full analysis by Embroker's insurance experts. Then switching to work with Embroker and our team of experts requires only three additional clicks – and enables you to renew and change policies effortlessly, as well as shop for any new policies you need. We want to give you control over your data, make it portable and secure, and use it to drive better coverage and better pricing.
Effortless insurance tracking for vendors & tenants: Hundreds of thousands of companies collect proofs of insurance from their vendors and tenants, and millions more should as a good risk management practice. But until now there has been no easy way to do it. Most business have someone in their finance or compliance department who spends countless hours requesting, auditing, and re-requesting certificates, and keeping a drawer full of outdated documents that no one ever goes through. What if this process were as easy as deciding how much and what kind of insurance you want your vendors to have, entering their email, and being done? What if the system automatically verified renewals, and let you change your requirements in two minutes? And what if that solution was beautifully designed and completely free? As of yesterday, this is now a reality for all of Embroker's beta users, and soon for many more companies around the country.
These are just some of the new features we've released, in addition to a fully redesigned and more intuitive user interface in response to countless hours of user research and customer feedback. To perhaps state the obvious, we won't stop here. Between now and our public launch we will release our redesigned shopping experience, real time certificate sharing, and more.
Ultimately it is our core philosophy of empathetic design that drives us to pursue what is a radical approach in this industry: listening to customers, putting them at the center of what we do, and changing everything we can to address their needs and their frustrations with with today's insurance market. This is why we're building an entire system from the ground up and pairing it with tenured insurance experts, rather than cynically taking an existing paper application, turning this paper form into HTLM and calling it done – or, even worse, shamelessly passing off imitation as innovation. We don't take shortcuts, even if it that means investing more than a year of work and tens of thousands of engineering hours to build a version 1.0 that we are proud to stand behind. We're a long way from fixing all of the problems we'll eventually take on. But it's only by pursuing this fundamental and long term vision that we can achieve what we've set out to do: make insurance actually work better for every business in the country.
If you need more help or information to intelligently insure your business, you can reach out to our team of expert brokers. Or, if you prefer to get started on intelligent quotes, create your Embroker account today.
Related Articles
6 min read
From Amazon to Zoom, the world runs on software. Having a strong software risk management plan is paramount. Learn how in this guide.
Read More
11 min read
Knowing how to scale a software company involves getting the right people and processes in place. Learn how to get to the next level in this guide.
Read More