"Navigating the insurance realm as a rapidly growing start-up company working with bleeding-edge technology can be a huge headache. Tyler and the team at Embroker worked with us from Day 1 to source competitive quotes, cut through the meaningless jargon, and lessen our workload without sacrificing coverage through their easy-to-use platform and fantastic customer service."
-Aaron Bailey, CFO at Iris Automation
The Client
Iris Automation is a Y­Combinator and Silicon Valley investor backed company with a team
from NASA, Boeing, and Airbus, amongst others, and includes PhDs in computer vision. Iris is tackling three big challenges facing the industrial drone industry: reliability, safety, and autonomous flight beyond line of sight.
Currently, industrial drone systems are not trusted to fly beyond­-line-­of-­sight or be completely autonomous; Iris is changing that by giving them the ability to intelligently see and react to the physical world by building a collision avoidance system. The product is a sophisticated computer vision algorithm packaged into a physical, plug ­and ­play perception unit, which is being sold directly to drone manufacturers and adds tremendous value to their systems as it enables them to overcome regulatory, insurance, trust, and safety issues.
The Challenge
Using a combination of computer vision and deep learning algorithms, Iris Automation's technology allows drones to be able to see the world similar to the way a human pilot does. Interleaving basic deterministic algorithms with more advanced, non­deterministic algorithms and neural networks allows the system is be fault tolerant and also carry the incredible intelligence onboard. There is a lot of overlap with autonomous driving technology, as situational awareness is key for any autonomous vehicle, regardless of whether they are land, sea, or air based.
With their innovation, Iris needed an insurance broker who understood their specific needs to gain the best coverage at the best premium. Learn more how Embroker pairs expertise with technology on Embroker 101.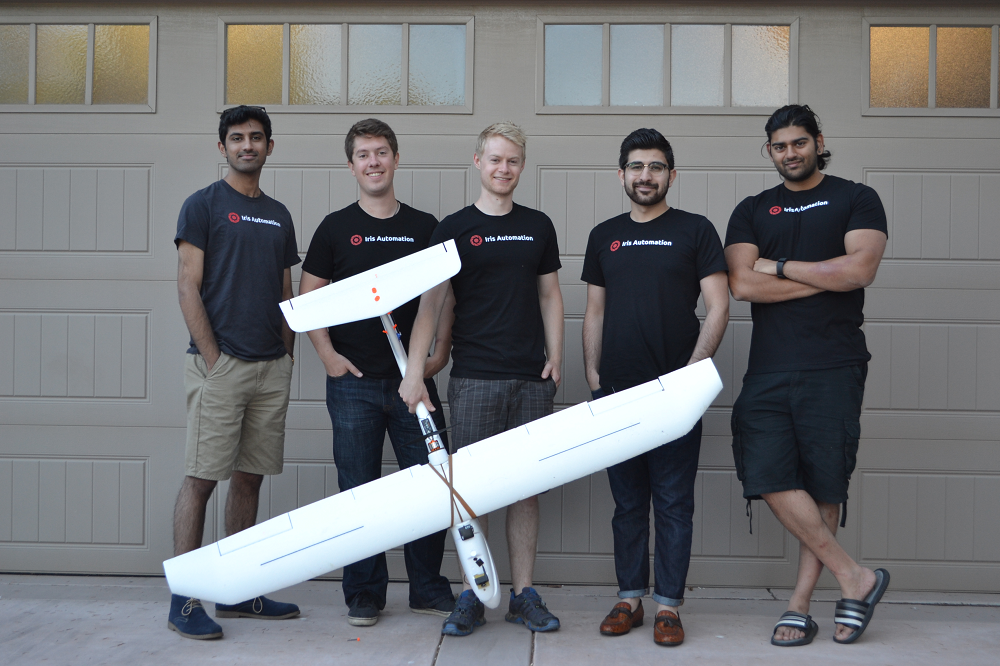 The Journey
Originally Incorporated in Vancouver, Iris Automation moved to San Francisco, California after graduating from Y-Combinator. CFO Aaron Bailey had shopped for Drone UAV insurance before, but the market was very select. There were not many carriers available, and he didn't know who to go to.
Results
Bailey was pleased with Embroker's easy to use cloud-based Risk Management Platform. He had all of Iris's insurance documents on a shared Google Drive prior to signing with Embroker, but now he no longer needed that shared drive. With Embroker's technology, not only were the premiums and policies completely transparent, but all his information was already prepopulated for Iris's renewal.
Utilizing Embroker's secure Risk Management Platform, Bailey had the ability to see what policies he had versus what needed renewing, and the coverage he obtained with Embroker was excellent compared to what he had seen previously.
Aaron Bailey was able to purchase and renew Iris Automation's insurance with ease and transparency. Additionally, he found expert guidance while navigating coverages for Iris's cutting-edge drone technology.