January 5, 2021
2 min read
How to Move Your Insurance to Embroker in 3 Easy Steps
Embroker News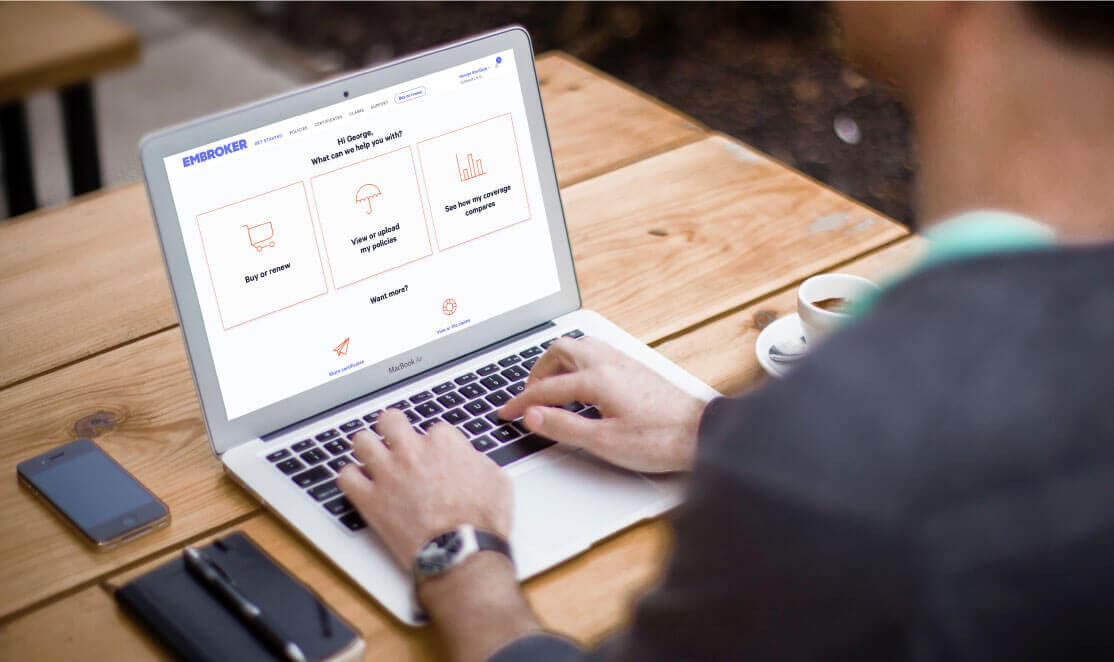 As the leading digital business insurance brokerage and risk management platform, Embroker provides technology that takes the pain out of insurance, offers expert guidance from the best brokers in the country, and partners with the nation's leading carriers to reduce your cost of risk!
It's a new way of thinking about business insurance — and it's about time.
Transferring to Embroker is smart and simple. Ready for a better way to insure with Embroker?
Here's how in 3 simple steps:
Step 1. Create your account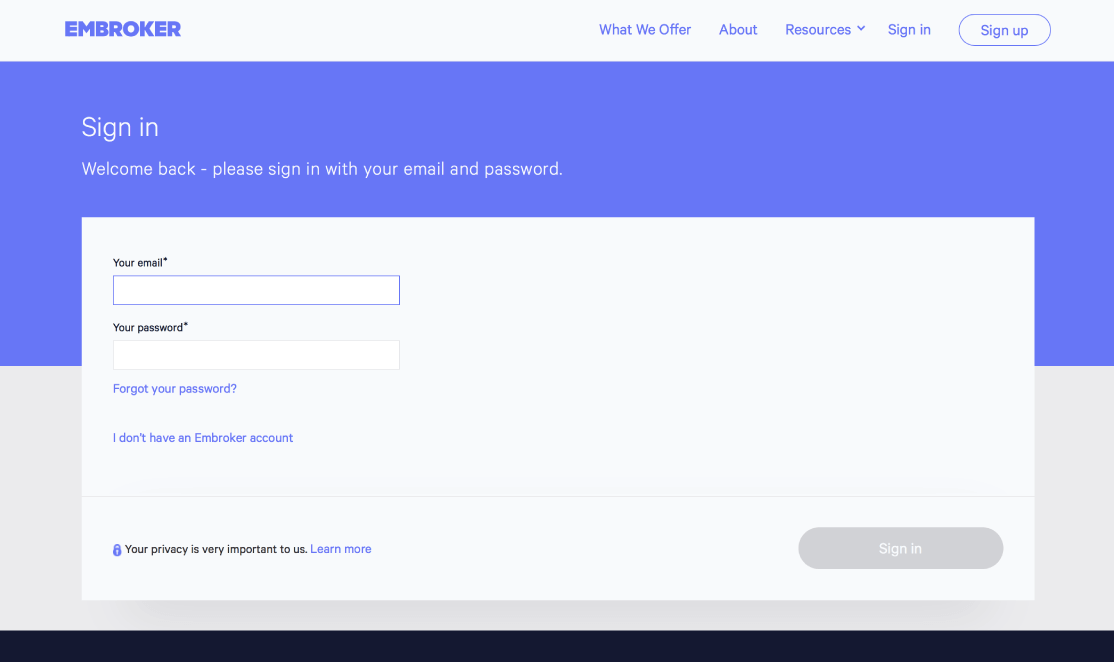 Step 2. Upload your policies by clicking on Policies in the top navigation bar and simply drag and drop your policies.
See additional details in Digital Policy Vault and Risk Review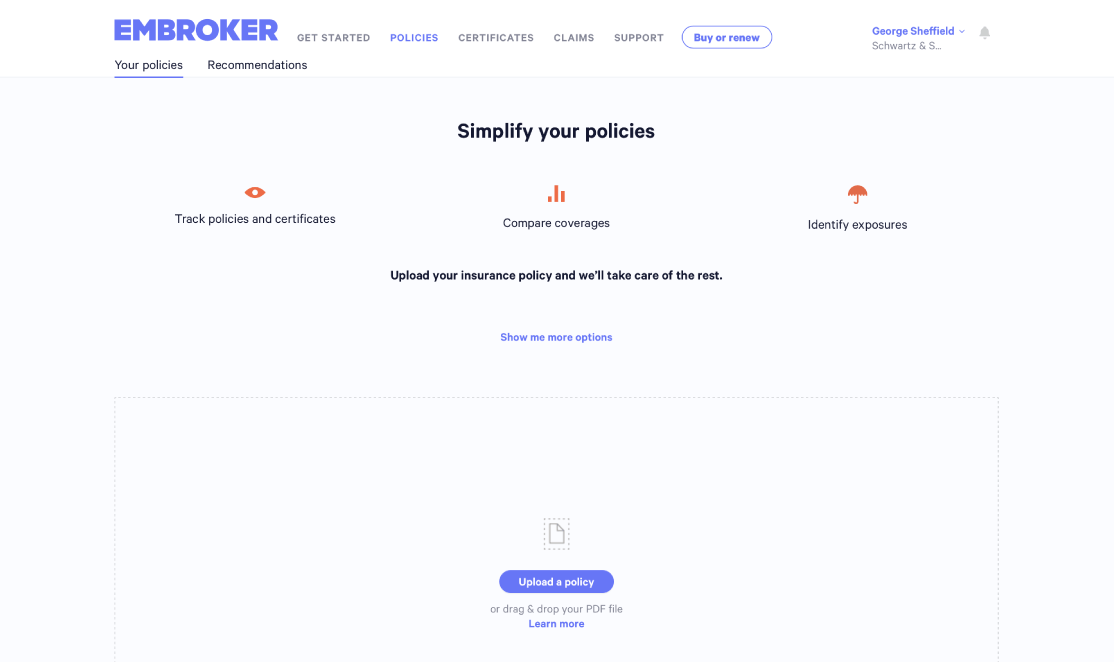 Step 3. Transfer to Embroker – (a) click Transfer (b) sign the BOR letter via HelloSign in the platform. This allows Embroker to service your insurance policies. NOTE: Step 3 must be done for every policy. So, in the case below, you'd need to sign 2 times.                                                                         

Once you sign the Broker of Record letter, Embroker will initiate the transfer process with carriers and work to close any potential gaps in coverage. You'll also have access to the full suite of features on Embroker's Risk Management Platform and our expert brokers.
At renewal, we'll digitize your information so all you need to do is "Review and Approve," without any needless paperwork. We've completely streamlined buying business insurance, and our expert brokers are here to help you anytime.
Now that you have a better understanding of our platform, you may be wondering what we can do for your business and where to go from here. If you need more help or information, you can reach out to our team of expert brokers. Or, if you prefer to get started on intelligent quotes, create your Embroker account today.
Related Articles
11 min read
Learn why having a strong cybersecurity risk management plan is paramount for any modern business that relies on the Internet to connect with clients and business partners.
Read More
6 min read
Find out what an additional insured endorsement is and how it can affect the coverage your liability insurance policies provide.
Read More