Embroker at a Glance
Our mission is to make it radically simple to get the right business insurance for the best price.
1st
Digital Business Insurance Provider
Who We Are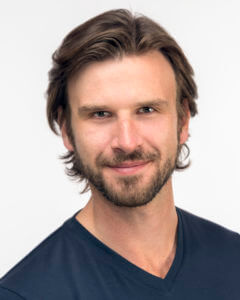 Matt Miller – Founder and CEO
Matt Miller is the founder and CEO of Embroker, the insurtech making business insurance radically simple. Matt has led Embroker to become one of the leading innovators shaping the future of finance and has raised over $140M from leading fin-tech investors. Prior to founding Embroker, Matt was a Principal at the private equity firm Hellman & Friedman, where he led investments in insurance and software companies. He is recognized as a key thought leader on insurance technology and innovation and has been interviewed on the subject by The Wall Street Journal, Bloomberg, CNBC, and others.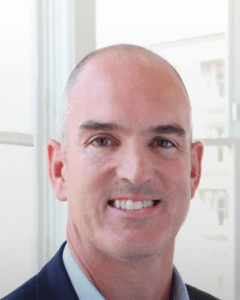 Ben Jennings – Chief Revenue Officer
Ben is a seasoned global technology executive, Ben brings more than 25 years experience in sales, marketing, business development, customer success and alliances to the role. Previously, Ben was Executive Vice President and Chief Revenue Officer for ServiceSource responsible for the company's global Sales, Solution Design and Business Development functions. During his 15+ years at ServiceSource, Ben led the company's global expansion, founding and managing ServiceSource's EMEA and APJ operations, and also held a variety of customer success and operational leadership positions in the company.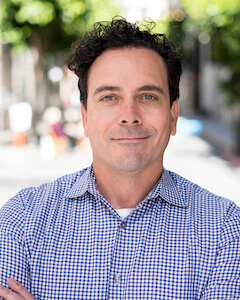 Jonas Edgeworth – Chief Technology Officer
Jonas is a proven platform architect and engineering leader with deep FinTech, data science and cyber security experience. He previously served as the CTO at Veem, a digital SMB payments company, and the VP of Engineering at RiskIQ, a cyber security company where he ran Product, Engineering, Data Science, Security Research, Technical Operations, Business Operations, Information Security and Compliance, and Corporate IT. He has also served as the VP of Engineering, Head of Interest Rate Products Technology Goldman Sachs.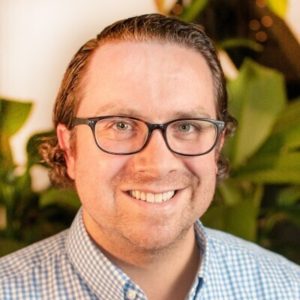 Brian Acks – Chief Financial Officer
Brian has over fifteen years in the Commercial P&C insurance and InsurTech industries. He was previously the Head of Finance at Vouch, where he was the first Finance hire building the Finance function from Series A to Series C funding. Prior to that he spent over ten years in various finance and accounting positions at CNA, a top 10 commercial insurer.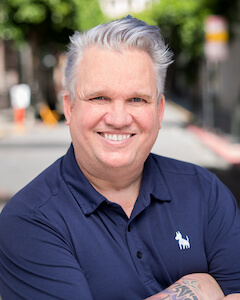 Sean X Cummings – Chief Marketing Officer
Sean has more than 20 years of experience as a leader within both startups and Fortune 500 corporations. Prior to Embroker, he served as VP of Marketing for both Veem and Nav. Sean has built new organizations and transformed existing ones to be more nimble, innovative, and results-focused. A hacker-geek and member of Mensa, there are few if any technologies he not only understands but is conversant in fluently—from CRISPR, blockchain, AI/ML, and Quantum Computing, to a host of other emerging technologies. He also previously served as the Global Director of Marketing at Ask.com, and 10 year agency creative for American Airlines, Nike, MSNBC, and others.
How We Do It
Smart Technology
Business insurance is one of the oldest industries in the world. It is built on personal relationships rather than technological advancement. It's also dominated by long-established players. Until now.
Embroker is a digitally-native business insurance company built from the ground up with modern technology to eliminate the inefficiencies that increase prices and lead to frustrating customer experiences.
From machine learning to artificial intelligence, we use the latest technology to make policies more tailored, less expensive, and easier to purchase.
Don't Just Take Our Word for It!
With a Net Promoter Score (NPS) of 70+ Embroker is the highest rated business insurance company in the market.
Our Story
Becoming the First Intelligent Business Insurance Platform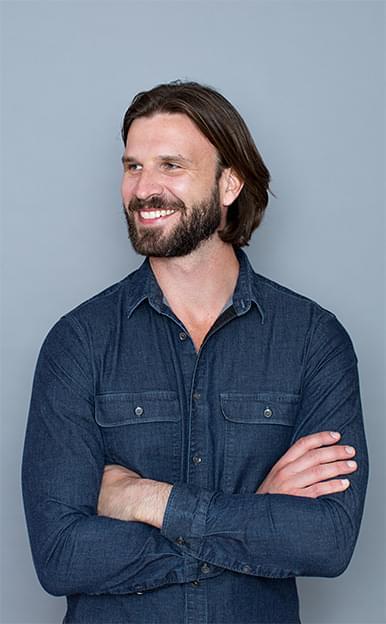 Meet Matt Miller
Serving on the board of one of the world's largest insurance brokerage firms made me realize the tremendous value of transferring risk through insurance. Many times I saw businesses saved from financial losses that would have otherwise destroyed them because they had transferred that risk to an insurance company. But I also saw the inefficiencies inherent in the system: Dominated by established players, long-standing personal relationships and legacy systems, the industry had not yet grasped the massive benefits that technology could have in making business insurance more efficient. With this insight, I started Embroker to help catalyze this change.
April 2015
Embroker is Founded
Our mission: to make it radically easier to get the right business insurance at the best price.
October 2016
First Digital Business Insurance Platform
We become the first company where businesses can apply for all types of commercial insurance online and manage their policies through a modern cloud-based portal.
November 2017
Partnership with Munich Re
Partnering with Munich Re allows us to start building our own insurance products that can be underwritten algorithmically and bought fully online.
October 2018
First Intelligent Business Insurance Platform
We launch the intelligent Startup Package, which makes us the first company ever to offer a full suite of end-to-end digital specialty insurance products. Startups can now buy Directors & Officers, Employment Practices Liability and Fiduciary Liability insurance in minutes, rather than weeks. Our digital specialty products are available nearly seven years earlier than McKinsey had predicted.
April 2019
Adding Technology Errors & Omissions incl. Cyber to the Startup Package
December 2019
Adding Workers Compensation Policy
February 2020
Adding Lawyers Professional Liability
July 2020
Adding Management Liability Package
October 2020
Launch of Embroker Access
With the launch of Embroker Access, we open Embroker's platform and give select outside brokers access to our market-leading products, quick quotes and cloud-based management tool.
June 2021
Embroker raises $100M to expand business
September 2021
Adding Cyber Liability and Commercial Crime
February 2022
Expands Reinsurance to a syndicate of A rated reinsurers
July 2022
Adding Key Person Policy
August 2022
Adding Cannabis Dispensary Coverage