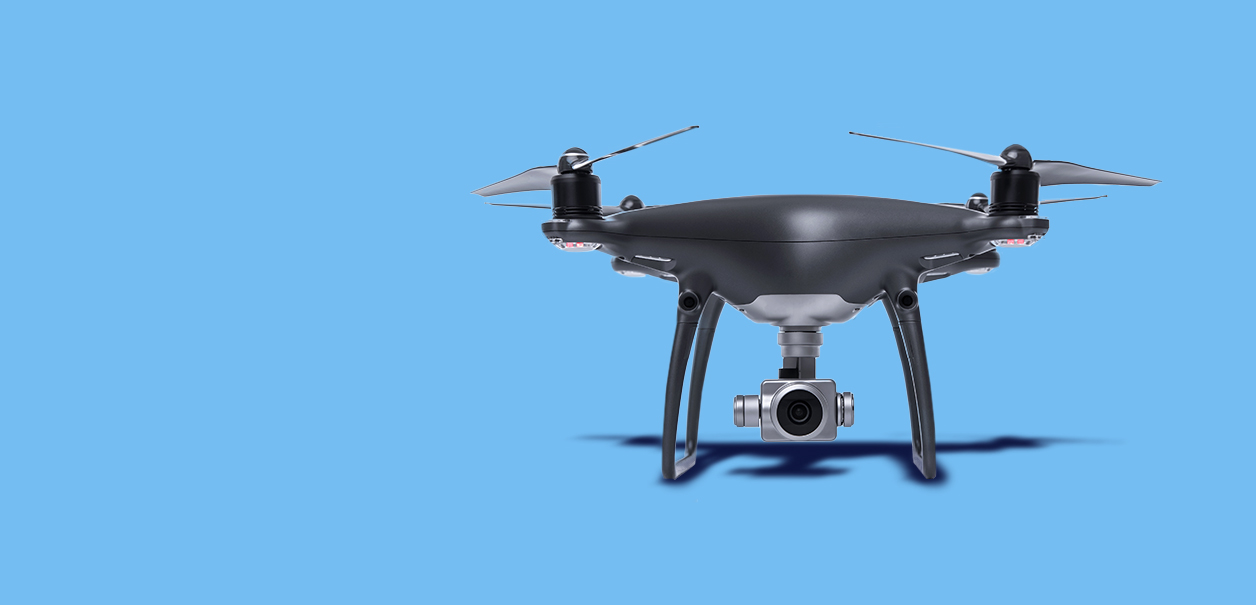 How to Properly Insure Your Drone Business
Unmanned aircraft vehicles (UAV) or more commonly, drones, are a quickly-emerging technology that has enormous potential to spark a revolution, or at the very least increase efficiency and cost-effectiveness, across a number of industries.
Drones are rapidly becoming cheaper, smaller, more powerful, and easier to operate. As a result, the commercial drone space is currently growing at an unprecedented rate, with new solutions, models, and companies emerging every day. An average of 1,000 commercial drones are registered in the Federal Aviation Administration's (FAA) online database every week and their number is predicted to increase 900% by 2021.
However, as the commercial use of drones increases and continues to evolve, the potential risks of this technology need to be considered. Advances in drone technology are inevitably accompanied by a host of new and little-understood risks. As the industry continues to grow and mature, drone companies strive to find more efficient ways to manage and transfer risk.
So far, drone companies typically had to turn to traditional insurance institutions in order to manage risk and this has led to considerable challenges. Currently, the FAA defines a drone as a type of aircraft. Consequently, drones are subject to any and all aircraft insurance exclusions. Additionally, traditional insurance providers have heavily relied on manned aircraft data to create drone policies. This has led to expensive and inflexible policies, further complicating risk management efforts.
The Unique Risks Drone Companies Face
Let's take a detailed look at the unique risk profile of drone companies in order to understand the potential insurance solutions that are available to them.
Liability Risks: As the industry continues to see heavier regulation, the potential for expensive liability claims is increasing. Claims can be made against manufacturers (product liability), businesses and operators for property damage, bodily injuries, and financial damages that occur in day-to-day drone operations.
Cyber Security: Cybercriminals could take control of a drone in flight causing it to collide with other aircraft or ground objects and cause material damage and loss of life. These hacking attacks in which criminals try to take over Wi-Fi or radio signals controlling the drone are referred to as "spoofing" attacks and can represent a serious challenge to the commercial use of drones. Sensitive data recorded by drones can also be illegally intercepted in flight while the drone is transmitting information back to the control station. Once that data is stored it can also be compromised by cyber-attacks.
Privacy Issues: One of the main concerns that the public has over the rising number of drones is the potential privacy violations that their usage may lead to. A study conducted by the Pew Research Centre found that 54% of the public thinks drones should not be allowed to fly in residential areas. Even HobbyHelp which has a good article on Drones for Beginners advises caution. Drones used commercially are typically restricted to protected areas and used with a lot more care than hobbyist ones, and privacy lawsuits remains a serious concern.
Regulatory Challenges: Unlike manned aircraft regulation, which has had more than a century to evolve, UAV regulation is still in its infancy. The legal landscape around drones is shifting quickly and even though the FAA finalized a framework for the use of drones in 2016, additional changes can be expected. Additionally, the technology is currently advancing at a faster pace than the regulatory process.
International Exposures: Many US-based drone companies are conducting research and development in places that are outside of FAA regulations. It's important for these companies to ensure that their insurance coverage is extended to foreign operations.
Certificates of Insurance for Drone Companies
A certificate of insurance is required by most clients hiring drone companies. A common issue that many drone companies face is that the clients are used to seeing regular general liability certificates, which is what they usually fo request to see.
However, most general liability policies contain a broad exclusion that applies to aircraft. This exclusion means that there would be no coverage for bodily injury or property damage that results from operating drones. This confusing situation has led to most drone companies having to carry two liability policies, a specialized policy that actually protects them and one that they can show to their clients.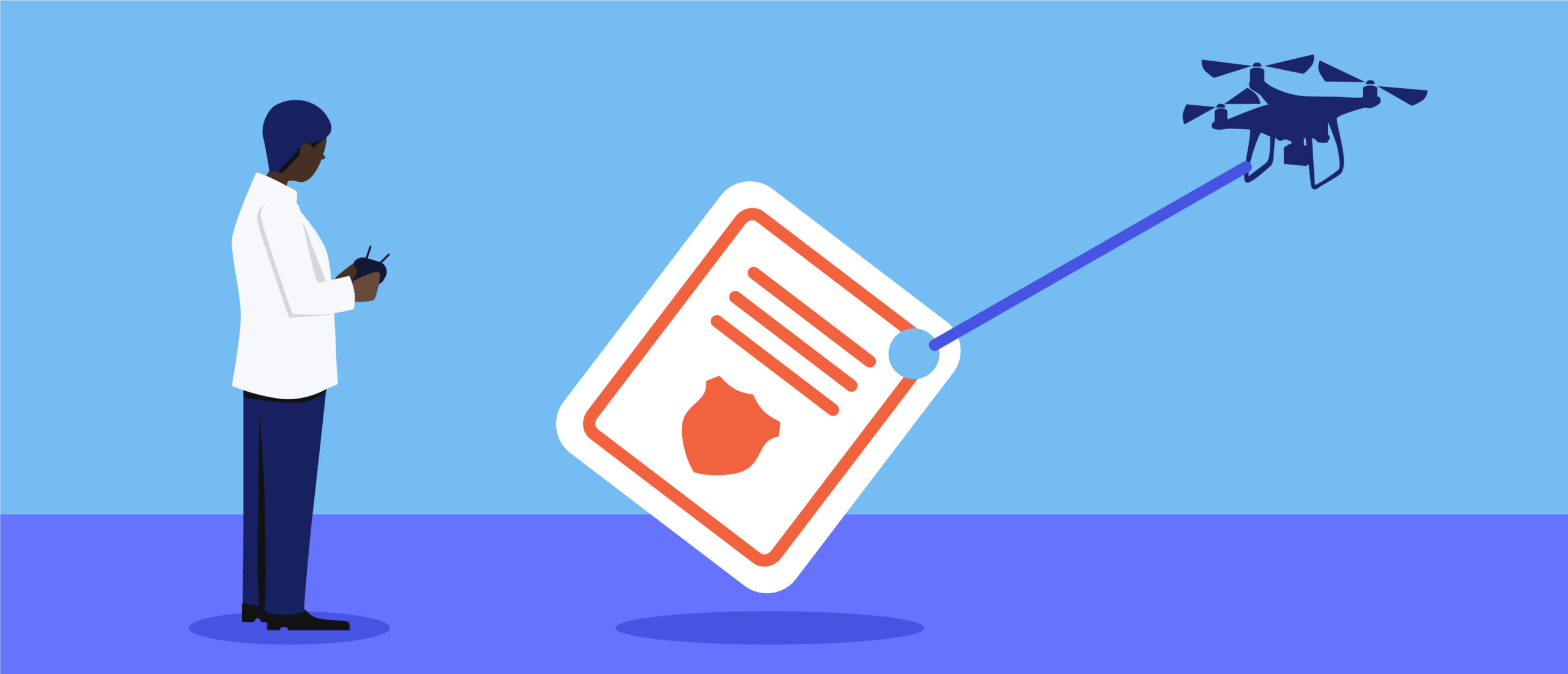 Recommended Coverage for Drone Businesses
Drone companies should obtain the following insurance policies to effectively manage risk and properly address potential liability and property concerns:
Commercial Drone Liability Insurance: Commercial general liability insurance will protect your company from expenses associated with accidental bodily injuries or property damage caused to third parties while operating your drones. In general, liability limits usually start at $500,000. However, it's best to go with a $1 million limit, as the difference in cost will be nominal and the cost of legal defense can be very expensive. Additionally, this policy will cover invasion of privacy claims. This is crucial for drone operators as drones can accidentally capture footage or information, which can lead to expensive privacy lawsuits.
Commercial Drone Hull Insurance: Hull insurance provides coverage for accidental damage that drones suffer while being operated commercially. The term hull insurance comes from the aviation industry. This coverage is typically bundled with the aviation liability insurance into one policy. However, it's important to consider the cost-effectiveness of this policy for your business. Less expensive drones might not be suitable, as the deductible plus the cost of premium may be too high and simply fixing or getting a new drone may be a better option. It often makes more sense to self-insure drones with a hull value under $1,000, like a DJI, since more often than not we find commercial drone operations are able to repair them. Additionally, given that the deductible is typically around $1,000, you'd have to lose several drones at the same time to justify making a claim.
Commercial Property Insurance: A commercial property policy protects crucial business property, including equipment, furniture, inventory, improvements made to the office, as well as loss of earnings. The policy would also respond to fire damage or the theft of your drones.
Aviation Product Liability: Product liability insurance is an extension and subcategory of general liability insurance that would cover liability claims and costs related to the risk of a defective product, except it specifically covers aviation exposures only. For drone manufacturers, product liability will ensure that you are covered in the event that the use of your products causes injury or property damage.
Non-Owned Aircraft Liability: This insurance policy would provide coverage in the event that your company is held liable for bodily injury and property damage to third parties while operating a non-owned drone. It would provide coverage as long as the drone is not owned or registered in the name of your company. This would commonly happen when working with independent contractors who have their own drones.
Cyber Liability Insurance: A cyber liability policy will pay for the costs connected to cyberattacks on your drones or computer infrastructure, as well as potential data breaches. This would include costs related to notifying your users, public relations expenses, credit monitoring, and also civil damages and fines you might be subjected to. Preferred policies will pay for cyber forensics experts to help you understand why the exposure occurred and how to mitigate future risks.
Errors & Omissions (E&O) Insurance: Any company that provides professional services to third parties needs to consider errors & omissions coverage. E&O will protect your drone business against claims of financial damages stemming from your services or advice.
Directors & Officers Insurance: This policy protects the company's leadership from lawsuits alleging misrepresentation, mismanagement, and breaches of fiduciary duties. Directors & officers insurance will protect both the company and the personal assets of directors and officers from such claims. D&O insurance is an integral part of any good startup insurance program and is also a requirement for capital venture firms before funding for a startup is secured.
Worker's Compensation Insurance: Workers' comp coverage is mandated by law once you hire employees. This policy will pay for any costs resulting from work-related injuries and illnesses by covering medical expenses and lost wages.
Employment Practices Liability Insurance: The need for employment practices liability insurance grows as your company's employee count grows. EPLI will protect your drone company from employment-related claims such as discrimination, failure to promote, wrongful termination, sexual harassment, and wage and hour disputes. With the recent boom in employment-related litigation, EPLI coverage has become important even for companies with only a handful of employees.
Intellectual Property Insurance: IP insurance would come into play to protect the company from any patent infringement claims filed by rival companies or patent trolls. Additionally, it would also help pay for legal expenses in protecting your IP from infringement.
Key Person Insurance: Key person insurance would protect the company in the case of the death of a key contributor to your company. The death benefit that is paid to the company will help you recover by covering financial losses related to the key person's death or disability and providing financial support as your company searches to find a proper replacement for that person.
Foreign Commercial Package: This is a specialty policy that would extend your existing coverage to foreign countries. Liability policies, property, and workers' compensation all have a "coverage territory" defined in the policies that limit the coverage to the United States, its territories, and Puerto Rico. Enhancements can include coverage for kidnap & ransom, business travel accident, and contingent auto coverage.
Commercial Crime Insurance: Commercial crime coverage will protect the drone company from criminal activity ( employee theft, forgery or alteration, computer fraud, embezzlement, etc.). The policy offers first and third party coverage. First-party coverage would cover your business from theft from its own employees. Third-party coverage protects your clients from the theft of their property by your employees.
Highly-Publicized Examples of Insurance at Work for Drone Companies
The FAA sued SkyPan for taking and publishing aerial drone photos over restricted areas. The company agreed to pay a one-time $200,000 fine and pay $150,000 in the future every time it violates FAA rules. See: Drone-photography company fined $200,000 by FAA
American drone manufacturer Autel Robotics sued China's drone giant DJI over alleged patent infringement. DJI is accused of using Autel's patented features for following a flight path while avoiding obstacles, rotor assembly, and a way to switch out batteries to minimize lag time between flights. See: Autel Sues DJI For Patent Infringement
Hollycal Production Inc., a California-based drone photography company, was sued by a wedding guest who lost the use of her eye when a drone made contact with her face. The U.S. District Court in Santa Ana, California, ruled that a Tokio Marine Holdings Inc. unit is not obligated to defend or indemnify the photography firm, due to the aircraft exclusion in their insurance policy. See: Aviation exclusion shields insurers from covering drone accident
How Much Does Drone Insurance Cost?
The cost of drone insurance will depend on the insurance package you need, your experience, and the specifics of your drone operation. The factors that your insurance broker will consider in pricing include:
Type of Drone: The cost of insuring the drone itself and for liability claims will depend on the type and size of drones you're using in your operations. Additional factors include the original purchase price of the drone and it's current value.
Type of Work: For instance, using the drone for commercial photography will yield a lower premium than using it for disaster relief.
Experience: The experience you or your pilots have operating drones and the training you have undergone are also important factors in obtaining insurance at reasonable costs.
Deductible: This is the amount you have to pay before your insurance plan kicks in. Drone insurance policies work like any other in that a lower deductible will mean a higher cost of insurance.
Accident History: If you have a clean record and have no recorded accidents in the past five years, you can expect to pay a lower premium.
Location: Where will your drone be used? Protected construction sites or farmland will mean a lower premium than a crowded metropolitan area.