Leading Coverage
for VC & Private Equity Firms
Keep your people and assets safe, and your name protected.
Customized Insurance Packages

Embroker is the leading expert in coverage for financial firms, pairing industry experience with custom guidance. Embroker provides resources to venture capital and private equity firms that protect the bottom line. Also at your disposal: industry-leading benchmarking to ensure that appropriate limits and requirements are met. 
VCAP: Management Liability & Professional Liability

Workers Compensation




Cyber

General Liability

Property

Crime
About Insurance for VC & Private Equity Firms
Protect your firm from lawsuits and demands from shareholders, investors, customers, and other stakeholders with a comprehensive VCAP insurance policy, designed specifically to protect financial firms in the private equity and venture capital space. This policy is a combination of management and professional liability insurance, the hallmark coverages in a VCAP insurance program. Our deep understanding of and experience in finance means you're partnering with a startup that knows the industry. We provide your firm with the support it needs to navigate this complex landscape.
The right coverage: We offer extensive, holistic coverage customized to your firm's operations and assets. We'll custom-tailor your insurance package by taking the next step to intimately understand and cover the risks you face.
Expert advisory: Our growth practice brokers are experts in high-growth technology, startups, and venture operations. We bring years of experience in private equity, venture capital firms, and VC-backed companies.
Digitalized solutions and data analytics: Access to a state-of-the-art tech platform that digitalizes the insurance experience, including everything from issuing certificates to accessing policy documents to filing claims.
Don't Just Take Our Word for It!
With a Net Promoter Score (NPS) of 70+ Embroker is the highest rated business insurance company in the market.
"Embroker leads the market with high-caliber coverage and makes managing risk across multiple funds and portfolios extremely easy. We trust Embroker as a partner and advisor. We know our companies are getting the best rates available."
Garrett Goldberg
Bee Partners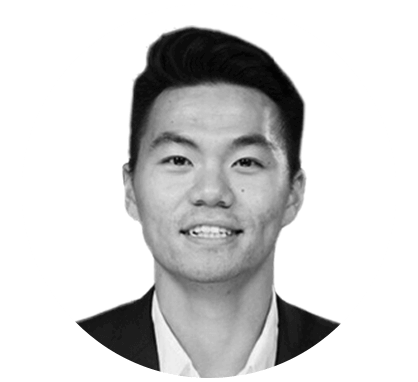 Denny Sun
Account Executive
"Risk management, especially in the financial world, is complex. I partner with firms to design the strongest coverage for the provision of your people and investments."
Embroker is an award-winning international insurtech company recognized by the tech community for its innovation.
Rethinking today's products, services, and business models.
Our team is at the ready.
Get started below.