Insurance for the Modern Law Firm
Preferred insurance broker for Clio
The first ever fully digital Lawyers Professional Liability Insurance. From Quote to Purchase for your entire practice in 10 minutes.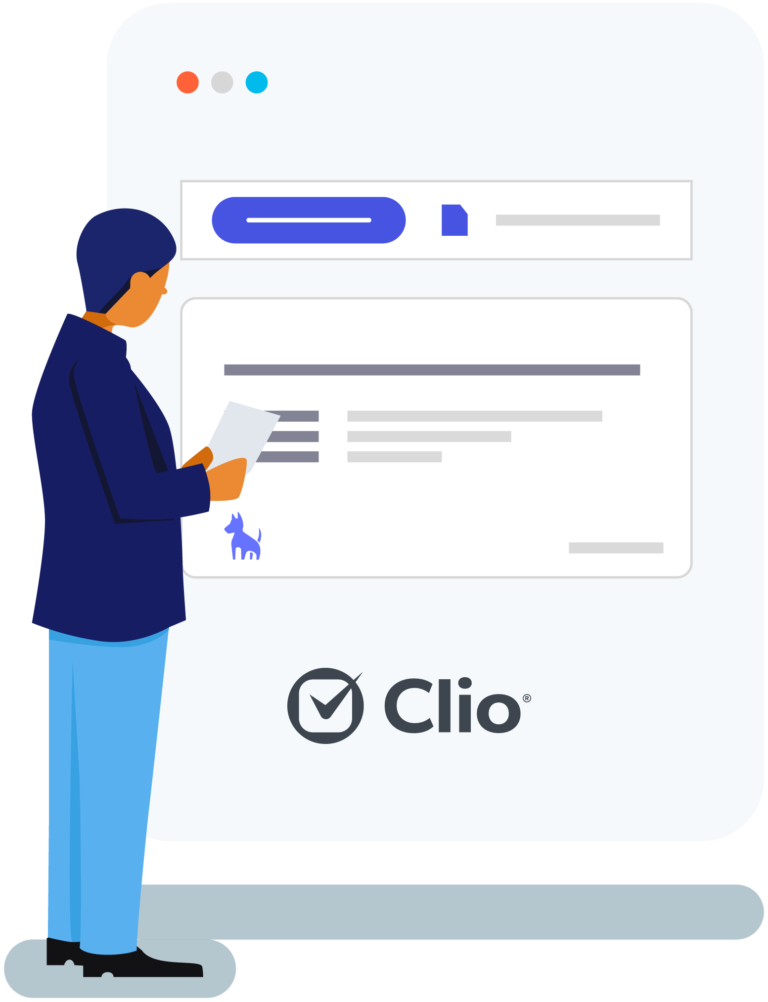 Insurance Expertise
With a radically simple approach that combines custom-built digital insurance products with a marketplace of leading commercial carriers, Embroker is setting the new standard for insurance technology. Its end-to-end digital insurance platform is used by more than 10,000 companies to access better coverage at lower costs; in minutes, not hours.
Better Insurance Value
At the core of Embroker is a technology platform. This allows us to digitize all aspects of the insurance process, providing our customers with customized, data-driven risk reviews, and ultimately saving our customers both time and money. By leveraging technology, we remove the historic overhead cost of administration and underwriters and pass savings along to the your company.
Time Savings
Insure your business from quote to purchase in 10 minutes or less with best-in-class A+ rated coverage.
Claims Support
Everest Insurance® dedicated claims handlers deal specifically with legal malpractice and bring deep experience from other respected carriers.

"Embroker reduced our E&O premiums by 28 percent, and we didn't have to fill out a single paper application to do so."
– David Goldstein, Managing Partner at Goldstein Hall
Buy instant Lawyers Professional Liability insurance through Embroker and get your entire practice covered in 10 minutes or less.
What Is Legal Malpractice Insurance?
Also known as errors & omissions insurance and lawyer's professional liability insurance, this is typically the most important insurance policy a lawyer or law firm can purchase. See also: All insurance policies that law firms should get.
Legal malpractice claims happen when an attorney is alleged to have failed to perform their duties according to the proscribed standards of professional and ethical conduct. Additionally, even if such breaches of standards have not occurred, many clients may view a negative legal result as reason enough to bring a malpractice claim against your firm. It's an unfortunate fact of life that even the most diligent law firms are vulnerable to such costly claims. The potential exposures are numerous and include misinterpretations of the law, offering bad advice, missed deadlines, and conflicts of interest. Read our article on examples of legal malpractice claims to learn more.
Given how commonplace legal malpractice lawsuits have become, having the right insurance program is a wise investment for any law firm.
What Legal Malpractice Insurance Covers
There are clearly defined limits to what even the most extensive legal malpractice policy will cover. At its core, legal malpractice insurance will protect your firm from errors and omissions that occur during the course of providing a professional service. The policy will cover both the firm itself as well as individual attorneys. It will cover the legal defense costs associated with malpractice lawsuits as well as damages and settlements potentially awarded against your firm. A preferred policy will also provide legal defense in cases of fines and penalties being alleged against your firm.
However, it's important to note that if the claim arises out of criminal, malicious, or fraudulent acts, your firm won't be covered by any legal malpractice insurance policy. Additionally, most policies will also have an insured vs. insured exclusion, meaning that policy won't respond to claims or lawsuits between lawyers who both work for the insured firm.
What Legal Malpractice Insurance Doesn't Cover
Legal professional liability will only provide insurance coverage for your firm in legal capacities. This means that attorneys acting as board members, business partners, or occupying other roles won't be covered for their errors and omissions, which is why looking into directors & officers insurance is also a good idea.
Employment-related lawsuits related to discrimination, harassment, failure to promote, and wrongful termination are to be covered by EPL insurance, and therefore don't enter the scope of legal malpractice coverage.
Legal malpractice policies will typically exclude claims arising out of bodily injury and property damage, as these claims are typically covered by general liability insurance. One important aspect to note is that breaches of fiduciary duty will also be excluded from a legal professional liability policy. Also, any claims where the insured firm was aware of a potential claim but didn't disclose this information before the policy took effect won't be covered.
Highly-Publicized Examples of Legal Malpractice Claims
A Bergen County jury returned a $343,258 verdict in a legal malpractice lawsuit alleging that attorney Robert Lysiak failed to notify his client of potential environmental contamination on a property. See: Jury Awards $343K in Legal Malpractice Suit by Purchaser of Polluted Property
RevoLaze, a Cleveland-based tech company, was awarded a $32,262,488.50 legal malpractice verdict against Dentons. In 2015, Dentons was disqualified from representing RevoLaze in a patent enforcement case after The Gap, who was the defendant, raised an issue over a conflict of interest. See: Dentons Suffer $32 Million Lawsuit Loss For Malpractice
Eric Morrow, a Farmington attorney, was accused of legal malpractice, negligence, and breach of contract after he failed to file a lawsuit within the statute of limitations. See: Farmington lawyer Eric Morrow faces new legal malpractice lawsuit
The Cost of Professional Liability Insurance for Law Firms
One of the key questions related to attorney malpractice insurance is that there are many different factors that go into determining the premium a law practice will have to pay in order to secure the right lawyers professional liability insurance.
Some of the key factors insurers use to determine premiums include the size of the firm (number of attorneys), step rating (how long individual attorneys have been practicing), areas of practice, and the law firm's geographic location. Of course, your prior claims experience will also be taken into account. Insurers won't just look at the number of claims you've had, but also at their severity and the degree at which you were at fault in these claims.
Check out our recent guide if you want to learn more about the specific factors that go into determining the cost of legal malpractice insurance.
It's important to note that cheaper isn't better when it comes to legal malpractice insurance coverage. Given the potentially crippling costs of malpractice claims, what's most important is to ensure that your insurance fully covers the activities of your practice. Another critical factor in determining the cost of insurance is how much time you need to spend on the process of getting insured. If the process takes weeks and occupies hours of your attention, then that will directly impact your bottom line.
Case Studies of Law Firms Working With Embroker
ZwillGen
ZwillGen is a boutique law firm that works with tech companies on cybercrime, information security, privacy, and internet gambling issues. Embroker helped them optimize their risk management program and get better coverage with a significantly lower premium. See: ZwillGen's Reduces Premium by $15k
CCL&C
Campion, Curran, Lamb & Cunabaugh (CCL&C) is a Chicago-based law firm with a storied tradition stretching back to 1851. Embroker's platform allowed them to manage all of their policies in one place and cut their insurance costs by half. See: CCL&C Chose Control and Cut Costs by 50%
Goldstein Hall
Founded in 2006, Goldstein Hall is a full-service law firm that concentrates on affordable housing and community development. Embroker helped them buy insurance digitally and reduce their premium per attorney by 28%. See: Goldstein Hall Reduces Premium by 28%
Get an instant Lawyers Professional Liability insurance quote through Embroker and cover your entire practice in 10 minutes or less.