Management Liability Insurance
The #1 place to get D&O and EPL insurance online, and the ONLY place to get it quoted and purchased in 5 minutes.
D&O protects your management team, your employees, and their personal assets from being sued by vendors, competitors, investors, customers for actual or even ALLEGED wrongful acts in managing your company. And also protects your company from sexual harassment, discrimination, and wrongful termination suits. If you run a company or are a director in one you cannot afford not to have this coverage.
Insurance Expertise
With a radically simple approach that combines custom-built digital insurance products with a marketplace of leading commercial carriers, Embroker is setting the new standard for insurance technology. Its end-to-end digital insurance platform is used by more than 10,000 companies to access better coverage at lower costs; in minutes, not days.
Better Insurance Value
At the core of Embroker is a technology platform. This allows us to digitize all aspects of the insurance process, providing our customers with customized, data-driven risk reviews, and ultimately saving our customers both time and money. By leveraging technology, we remove the historic overhead cost of administration and underwriters and pass savings along to your company.
Time Savings
Insure your business from quote to purchase in 10 minutes or less with best-in-class A+ rated coverage.
Claims Support
When a claim occurs, it can be an unsettling and stressful event. Our dedicated claims handlers are experienced in management liability insurance and will provide you with assistance and expert guidance when needed.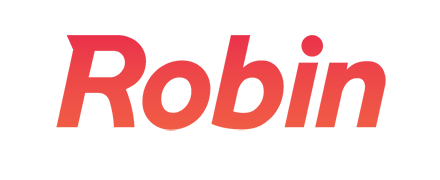 "Embroker asks the right questions, looks at the right things, and then makes sure that the coverage is aligned with all of that."
– Alix Gregory, Robin
What Is Management Liability Insurance?
When you are running a business, there are many risks that are ever-present in your day-to-day business dealings and decisions. No matter how big or small your company is, your company and its leaders can be affected by litigation, and your executives and board or directors are particularly exposed without the proper protection.
Management liability insurance is a package of coverages designed to protect your company and the people leading it from a variety of common business risks. Our management liability policy offers industry-leading directors & officers and employment practices liability insurance to businesses of all sizes and industries.
What Do D&O and EPLI Cover?
Directors & officers (D&O) insurance will protect a company and its leaders from financial loss resulting from litigation and regulatory investigations. This policy protects your corporate leaders from litigation related to misuses of company funds, misrepresentations of company assets, breach of fiduciary duty, non-compliance, and more.
Employment practices liability insurance (EPLI) covers legal costs and damages resulting from employee lawsuits filed against the company. EPLI will protect your company and its management in cases of alleged harassment, discrimination, wrongful termination, failure to promote, and more.
What Don't They Cover?
While D&O and EPLI do cover very serious and common risks that businesses face on an everyday basis, there are other common exposures that aren't covered by these two policies. To create a complete and thorough insurance program for your company and your management, the following coverages are also highly recommended:
Professional Liability Insurance: Commonly referred to as errors & omissions insurance, this policy protects you from claims of negligence, errors, and malpractice while providing a professional service.
Fiduciary Liability: This policy will cover defense costs and damages related to claims against fiduciaries who administer and oversee employee benefit plans. It is basically an errors and omissions policy specifically designed for trustees and other fiduciaries who are in charge of running complex company benefit programs.
Cyber Liability Insurance: Protects your company in the event of a data breach or cyber attack. If your company is attacked and sensitive business information is compromised, this policy will pay the costs of notifying your customers, civil damages if you are sued, and even computer forensics.
Workers Compensation Insurance: One of the rare business insurance policies that your company is legally required to buy, workers compensation covers claims related to staff injuries, including medical expenses, lost wages, and rehabilitation.
Business Owner's Policy: Another basic insurance product that just about every business should own, a BOP will bundle commercial general liability, commercial property, and business interruption insurance into one package.
What Do Management Liability Claims Look Like?
Anyone who is a senior manager or chief executive of a company can be held personally responsible for decisions and actions made in the name of the company. That's why it's important to purchase business insurance that is going to protect your management, so that they can do their jobs, assert themselves, and take risks that are going to lead to growth and success without having to worry about putting their assets at risk.
If you're looking to hire a serious senior executive, anyone qualified for the job will demand that a directors & officers policy has already been purchased. Whether claims are related to criminal, regulatory, or civil allegations, they can be very costly, time consuming, and generally detrimental to any business.
Furthermore, claims against company management can arise from a wide variety of sources, including employees, customers, business partners, regulators, creditors, shareholders, and more. In this increasingly litigious business world that we live in, management liability insurance is seen today as nearly essential coverage.
How Much Does Management Liability Insurance Cost?
Just like any other business insurance product that your company needs to purchase, there are many different factors that will determine the cost of your management liability insurance, including the following:
Industry: The greater the risks associated with your industry, the more expensive your insurance will be.
Longevity: If you are a brand new business, you will pay more for your management liability insurance than a business that is financially stable and has been successfully operating for several years.
Number of Employees: The more employees you have, the more you will have to pay for most types of insurance, EPLI most notably.
Claims History: If your business has a history of management liability claims, you will pay more for your D&O insurance and EPLI.