From Seed to IPO, save 20% in 2 minutes on top rated insurance
Embroker's Startup insurance package offers market-leading D&O, EPLI, and technology E&O/cyber coverage in minutes, not weeks.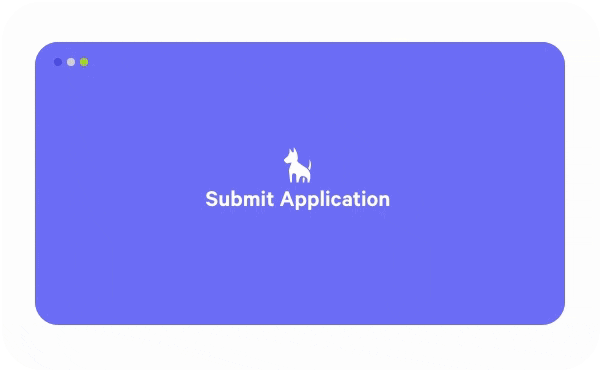 Instant Quotes
Get a quote in minutes – not weeks or months.
Custom Coverage
Designed for startups, backed by A+ rated reinsurer, Munich Re.
Painless Application
Minimal questions – no equity ownership or financial statement details needed.
Stellar Pricing
Premium credits for startups with top VCs and select financial partners.
Built for Growth
Beyond your D&O, EPLI, E&O, and cyber insurance, we'll help streamline your entire insurance program and make sure your coverage keeps pace with your growth.
Evolving Insurance for Startups
Embroker's vision is to empower business leaders to take the risks that will allow their businesses to thrive. For startup founders, there is no insurance product better aligned with that vision than directors and officers coverage (D&O). D&O protects founders and their executive teams from the risk inherent in making decisions as a company leader. Without this type of protection, starting a company, or serving on its board would entail significantly more personal financial risk than it already does.
Before Embroker, the insurance market for startups left much to be desired – too many intermediaries taking a cut, which resulted in opaque pricing, an application process that required sharing sensitive and time-sucking documents – like projected financials and updated cap tables – and a timeline that took weeks.
We've built an entirely new, more evolved way for startup founders to protect themselves and their businesses by purchasing D&O, as well as employment practices and fiduciary liability insurance. Our program provides market-leading coverage and is fully backed by Munich Re, one of the world's leading reinsurers. Coverage can be found in minutes and at stellar prices.
In addition, we help our clients with all lines of P&C as well as employee benefits and key person insurance.
We wrote this guide to help you, the reader, understand both the basics of startup insurance as well as some more advanced considerations. Our hope is that you walk away from this article a more empowered buyer, with a better understanding of the risk you can transfer to other parties via Embroker's Startup Insurance program.
If you'd like help, we'd invite you to talk with a broker or get started by creating an Embroker account.
Finally, if you are involved with a venture-backed startup, you can get market-leading D&O, EPLI, and fiduciary liability insurance in minutes, not weeks through the Embroker Startup Program – click here to get an instant quote.
Deciding on Insurance for Your Startup Business
Thoughtful diligence needs to go into the process of not only deciding on the type of business insurance your startup needs but also how and from which channels to procure the insurance.
What type of insurance best fits your startup?
What is the appropriate amount of coverage?
What is a fair value for insurance? Who should you consult before buying?
All of these questions need answering, which is exactly what this guide plans on doing.
Many startups perceive insurance as a luxury, something that they will look into once they feel that they are much further along in the company's lifecycle. However, this is not the right approach to take. Any business, small or large, that is serious about sustainable growth should not postpone the process of purchasing the right coverage.
Certainly, risk is involved in the process of starting and growing a company. What many founders tend to look past is that building a risk management program is the best, most immediate way to transfer a large portion of that risk away from the business and themselves. Using insurance policies as a risk transfer can help the founders make the business more attractive to partners, potential investors, and other third parties whose collaboration will likely be needed in order to help put the business on a healthy and stable growth trajectory.
Avoiding Risks in Order to Take Risks: Why Startups Need Insurance
To put it as simply as possible, insurance is all about protecting your business. Insurance scales with your leadership, employees, and company's ability to grow.
Building a risk management policy is akin to making an investment into your business, utilizing insurance to create longevity.
How does having business insurance aid your company's growth?
Attracting Investors: Having insurance in place prior to one's fundraising showcases the founding members' ability to think long term and the propensity to put company longevity first. Having the right insurance policy can often help investors during the diligence process and will strengthen a company's chances of landing the right financing partners.
Attracting Top Talent: The best candidates don't only care about money, they want great benefits as well. If you are not offering proper health insurance and other modern employee benefit programs to your staff, you are going to miss out on the most talented candidates.
Building Customer Relationships: Building trust between your business and its customers is critical, especially for startups who work in the B2B (business to business) space. Oftentimes, customers will mandate insurance requirements and request proof of insurance prior to signing a contract.
When it comes to determining which commercial insurance policies your startup needs, it is imperative to communicate your business model, growth plans, and internal risks with your broker. This will allow your broker to tailor an insurance program to your business and anticipate needs as your company approaches new stages of growth.
Generally, a broker with expertise in startup insurance will outline a program that includes the following:
Pre-Venture Funding Startups: Before you have employees and investors, you need the basics, which are general liability, property, and workers compensation insurance. If you have some early customers, we recommend also starting with technology E&O.
Seed / Series A Stage Startups: Once you start hiring employees and raising venture funding, we recommend all lines of insurance included in the Embroker Startup Program – you'll find the process of purchasing D&O, EPLI and Fiduciary Liability lives up to the hype. Simply put, it's the easiest way to intelligently insure. In addition, we recommend you talk with our health insurance experts who can help you design a modern benefits program tailored to your employees as well as easy key person insurance.
Growth Stage Startups: As you continue to grow, Embroker can help you intelligently insure by adding more complex lines of insurance and tailoring your insurance program with limits, retentions and appropriate coverage terms for your business's most important risks. We frequently engage with the most innovative companies on new and emerging risks, so we can work with you and a variety of insurance counterparts to get you covered properly today and as you continue to grow.
Embroker Startup Insurance Coverage vs. The Competition
The Embroker Startup Program was expertly designed to meet the very specific coverage needs of venture-backed startups. All our policies include significant enhancements to provide a level of protection that most leading carriers don't offer.
Highly Publicized Examples of Insurance at Work for Startups
Employees of electric car startup Faraday Future filed suit against its main investor, Chinese real estate giant Evergrande, claiming the investor committed "breaches" of its fiduciary duties as well as "other illegal conduct."
See: Faraday Future employees sue investor over 'conspiracy' to destroy the EV startup.
Startup Stratim sued its co-founder and former COO Shmulik Fishman, alleging breach of fiduciary duties, civil conversion, criminal conversion, theft, criminal mischief, deception, unjust enrichment, and fraud.
See: Stratim, formerly known as valet startup Zirx, sues co-founder for theft
The University of Waterloo sued startup Salient Energy, which developed technology for zinc ion batteries that can be recharged thousands of times, arguing patented technology belongs to the school.
See: University of Waterloo sues startup in patent dispute
Getting Started
Now that you have a clear understanding of why having the right insurance is integral to the success of any growing startup, you may be wondering where to go from here. The best thing to do now is to chat with one of our expert brokers to help you find the right coverage for your startup.
Or, if you prefer to get market-leading D&O and EPLI startup insurance in minutes, not weeks through the Embroker Startup Program – click here to get an instant quote.
Rather than being elusive and forcing terrible paperwork on you, our brokers make insurance quick, simple and painless — thanks to cloud-based technology and partnerships with most of the top-rated insurance carriers in the country.
Embroker is the easiest way to intelligently insure any business. We're here to help!
More Resources for Startups