Contingent business interruption insurance covers lost revenue caused by a third-party shutdown that directly impacts a company's ability to do business. 
You may already be familiar with business interruption insurance (also called business income insurance). While regular business interruption insurance covers lost income caused by something that impacts your company directly, CBI covers income you lose as a result of an emergency impacting one of your company's third-party suppliers.
Confused? Fear not: below we've outlined everything you may need to know about contingent business interruption insurance, including the difference between CBI and regular business interruption insurance and how to tell whether your company needs either one.
What Is Business Interruption Insurance?
Both business interruption insurance and contingent business interruption insurance help replace the income that's lost when a company is forced to close for a period of time. The funds provided by business interruption insurance help companies keep employees on payroll, avoid falling behind on office rents, and pay other essential expenses without falling into major debt.
The costs of even a seemingly manageable business disaster can compound quickly, making it difficult for affected companies to get back on their feet. According to the Small Business Administration, 40% of businesses that are forced to close due to emergency never reopen, and 90% of businesses impacted by a disaster fail within two years.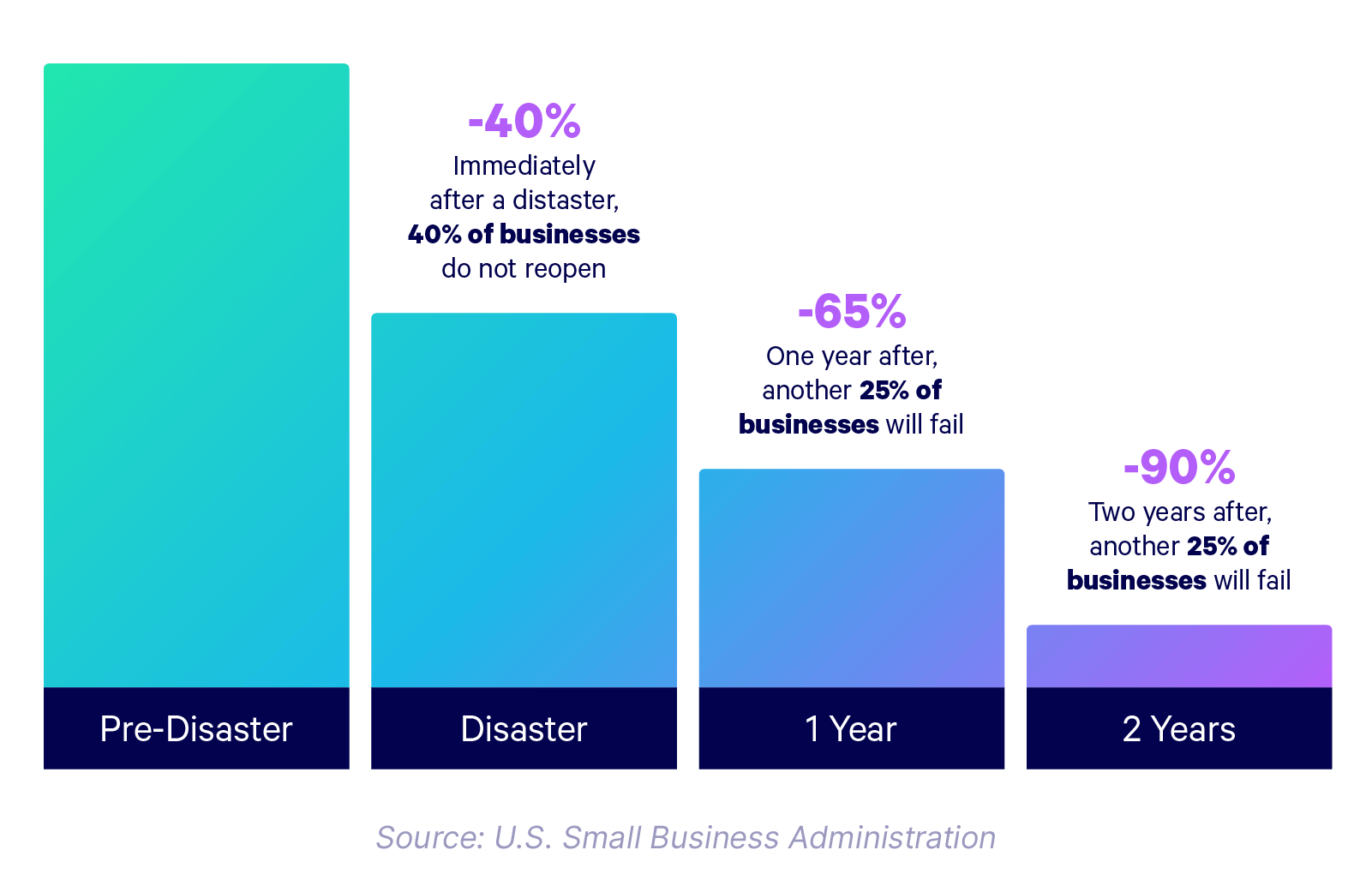 Business Interruption Insurance vs. CBI
Business interruption insurance only replaces income lost as a result of a disaster that directly impacts the policy holding company. For example, if a company that manufactures healthcare equipment is enrolled in business interruption insurance when a hurricane floods its warehouses, business interruption insurance will help cover the income lost as a result of that disaster.
Contingent business interruption insurance replaces lost income when a company is forced to close due to a disaster impacting a third-party vendor or supplier. Let's say that the same healthcare equipment company were forced to close because a hurricane flooded the warehouses of the vendor who supplies the equipment parts needed to build their product—only contingent business interruption insurance would be able to cover the income lost as a result.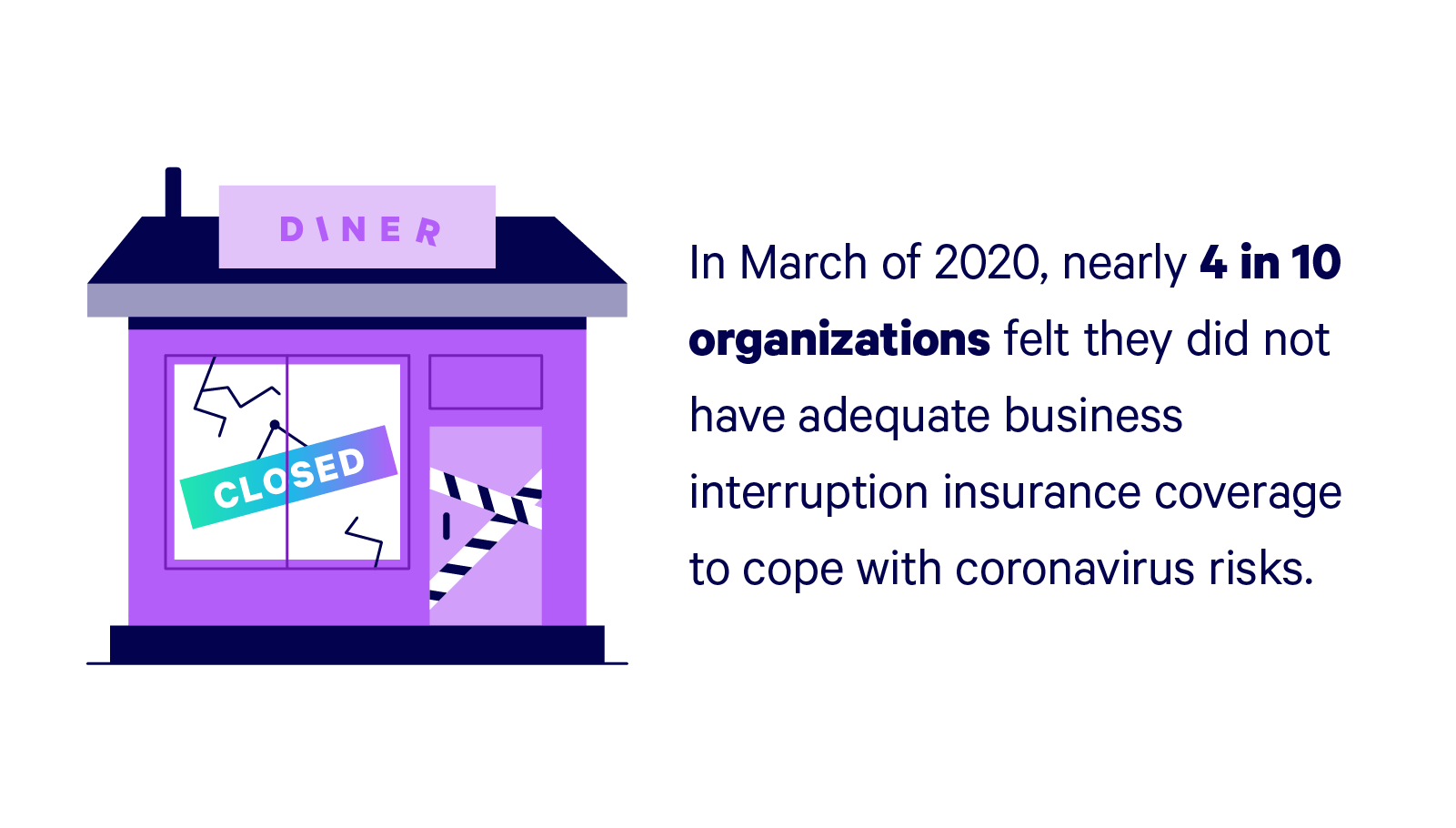 Who Needs CBI Coverage?
Not all businesses experience contingent business interruptions. A small law firm, for example, doesn't typically rely on specific suppliers or vendors in order to do business, so it's unlikely that it would be forced to close due to a disaster that affected a third party.
Contingent business interruption insurance is most valuable to companies that need unique parts, supplies, or services in order to do business. A good rule of thumb is that if your vendor has competitors that you could turn to in an emergency, you probably can get by without contingent business interruption coverage.
Regular business interruption insurance, on the other hand, is a good idea for any business, which is why it's typically included in a standard business owners policy alongside general liability and property insurance. It's impossible to predict things like natural disasters or crippling cyber attacks, so it's best to be prepared for any scenario.
Related Articles
11 min read
Companies can fall prey to a wide array of emergencies like PR fiascos, product malfunctions, platform outages, hacks and more. To make the best of these worst case scenarios, it's essential to be prepared.
Read More
7 min read
Let's take a look at what types of losses a business interruption insurance policy typically covers and what your business can expect to pay for this coverage.
Read More