Driving Change in Commercial Auto Insurance
Over the last two and half years, Embroker has been working to fundamentally improve the way commercial insurance works. Our vision of a more streamlined value chain – aided by technology – not only helps business owners better understand their risk, but it makes sure they're getting the best value possible on the coverages they need to have.
While we've grown more than 15x since we launched out of beta in late 2016, we know there are still so many opportunities to address massive customer pain points. We see clear opportunities to leverage software and data to deliver more accurate pricing to customers, and there remains a high expense ratio relative to overall premiums for almost all lines of business insurance.
To address these, we'll need to work with our partners to create either new insurance products or develop new ways of underwriting existing products. Specifically, we'll be looking for opportunities to create insurance products that aren't just marginal improvements but are a step change better than what currently exists. The opportunity for this type of improvement exists by targeting specific products with massive customer pain points, expense heavy distribution and underwriting, and that are a good fit for algorithmic pricing models.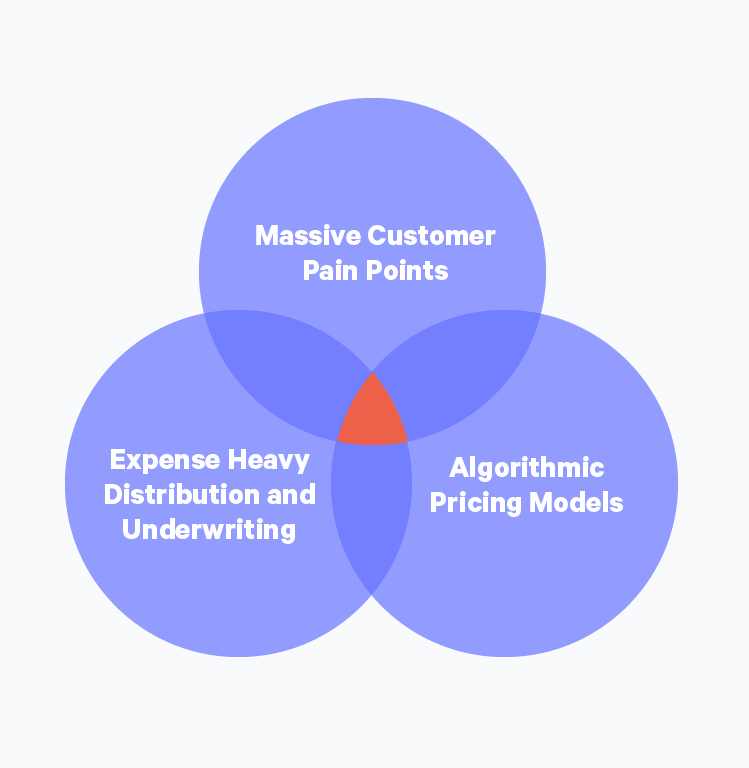 Our first product, which we're announcing at the InsureTech Connect conference in Las Vegas, is the Embroker Empowered Auto Program, which, when released, will be the first broadly available usage-based commercial automotive insurance in the US. The program is underwritten in partnership with Willis Towers Watson's DriveAbility Marketplace and is open to multiple insurance carriers on a fully underwritten basis, or can be tailored for specific risk models and segment preferences.
For customers, the value proposition is clear – policies are easier to understand, pricing correlates with the actual need, and we can reward good drivers. It also allows fleet owners to monitor and correct bad driving behavior. For insurers, it helps them easily identify safety-conscious customers, provides a step-change improvement to pricing accuracy, and offers next-level, data-driven analytics to help process claims.
The net result, based on carriers experience with personal lines UBI, will be a reduction in claims, and premium savings for customers, of 30% or more, leading to a step change improvement in pricing, profitability and safety.
The Embroker Empowered Auto Program will be coming in the first half of 2018, and we plan to announce more products like these that will help shift the way the entire industry looks at insurance.
You may be wondering how all of this affects your business and where to go from here. If you need more help or information, you can reach out to our team of expert brokers. Or, if you prefer to get started on intelligent quotes, create your Embroker account today.