How Much Does Commercial Auto Insurance Cost?
Insurance Explained
Are travel and transportation essential to your company's business model? If so, then insuring your work vehicles is just as essential as insuring any other commercial property that's crucial to the success of your business.
Commercial auto insurance provides financial protection for your business when accidents involving your work vehicles occur. Having the right auto policy in place helps you cover costs related to injuries and damages that are directly tied to vehicles operated by you or your employees for purposes related to your business.
But what if your company doesn't own a fleet of cars but hires a third-party to make deliveries for you? What if you're using your personal vehicle for business purposes? Do you still need commercial auto insurance?
Let's take a deeper dive into these questions in order to better understand who needs this type of coverage, why certain businesses should purchase commercial auto, and how much they can expect to pay.
Does Your Business Need Commercial Auto Insurance?
If you own a restaurant that has its own fleet of delivery vehicles or you run a construction company that has its own work trucks that your employees drive from worksite to worksite, then it's pretty obvious that you're going to need commercial auto insurance.
But what if you run a small business from home and use your personal vehicle for business purposes sometimes? Do you still need commercial auto insurance? The answer is almost always, "yes."
If you don't use your personal vehicle all that often for work, then you can probably risk not buying commercial auto insurance. But if you're using it regularly to visit clients, pick up supplies, or make deliveries you should definitely be investing in commercial auto insurance.
The reason you need a commercial policy is that even if you already have personal auto insurance, your personal policy is not going to cover damages or injuries that occurred while you were driving your vehicle for business purposes.
The good news is that if you're not using your personal vehicle for business reasons all that often, you're not going to have to pay a lot for commercial auto insurance. As is the case with any type of insurance, the higher level of risk that's involved, the higher your premium will be.
If your business use consists of driving to a restaurant to meet up with your clients once a month, your insurer is not going to see you as a high-risk client.
What Does Commercial Auto Insurance Cover?
Before we get to the question of what your commercial auto insurance policy will cover, there's another important question to think about: Who will the policy cover?
There are three categories of people that can be covered by commercial auto insurance; the named insured, permissive users, and omnibus users.
If it's your business and you're taking out the policy, then you would be the named insured and you would have the broadest coverage possible. The named insured will usually be covered even if they didn't participate in an accident directly.
Permissive users are your employees or anyone else you have given permission to drive the vehicle for which you have purchased coverage. Omnibus users are people who can be held liable for any accident or negligence committed by you or your permissive users.
For example, if your drivers are making a delivery in the name of one of your clients, that client could be considered an omnibus user. That means that they can't be held legally responsible for mistakes made by your driver, even if the driver was delivering something for their business.
As far as coverage goes, commercial auto insurance functions just like most other insurance policies, in the sense that there are basic things that standard policies will always cover along with additional coverages that can be added to your policy via endorsement or rider.
The Basics
Property and Bodily Injury Liability: If you or your drivers are found liable for an accident that led to third-party property damage or bodily injury, you'll be covered. Your policy will pay repair bills, medical bills, lost wages, legal fees, even funeral expenses in a worst-case scenario.
Medical Payments: No matter which party was at fault, a commercial auto policy covers medical expenses for you, your drivers, and any passengers that are injured. Many states require that your commercial auto policy covers medical payments.
Collision Coverage: All damages to your vehicle will be covered. Collision coverage provides repair costs in both accidents that involve other vehicles and collisions with objects such as trees and street signs, for example.
Gap Insurance: If you are leasing the vehicle and it is damaged beyond repair, insurance will cover the money that you still owe on it.
Common Endorsements
Comprehensive: Provides coverage for damage that doesn't result from a collision. Comprehensive will cover damage from vandalism, fire, inclement weather, theft, and more.
Uninsured Motorist: If the third-party involved in the accident is uninsured, you will still be covered by your policy and receive payment for damages and medical fees.
Hired and Not-Owned Liability: If your business relies heavily on vehicles that are not owned by the business, this coverage is a must. If you or your drivers are involved in an accident while driving a vehicle that is not yours, this coverage will kick in to cover medical bills and third party damage. You can add a hired auto physical damage rider if you want damages to the car you were driving to be covered as well.
Roadside Assistance: You can also add a roadside assistance rider to your commercial auto policy to provide 24/7 coverage whenever you need a tow, fuel, a flat tire fixed, or your car battery jump-started.

How Much Does Commercial Auto Insurance Cost?
Obviously, the more endorsements you add to your commercial auto policy, the more you're going to pay. But that is certainly not the only thing that defines your premium. Businesses are all different and not every company uses the same vehicles in the same way.
Certainly, the industry that you are working in is going to be one of the defining characteristics that influences the cost of your auto insurance. Let's take a look at what else insurers are going to be evaluating when putting together your commercial auto policy and calculating your premium.
Factors That Influence Cost of Coverage
Vehicle Value: The more expensive your vehicles are, the more expensive your insurance will be. Pretty simple.
Vehicle Type: If you're a roofing contractor that uses large trucks and vans, you're going to pay more than a pizza shop that uses small cars to make deliveries.
Mileage: If you're a local restaurant with cars that drive short distances around town to make deliveries, you will pay less than a company that makes frequent business trips across state lines and puts a lot of miles on their vehicles.
Fleet Size: The more vehicles you own and the more staff you employ, the greater the chances are of an accident occurring. More cars and more employees mean higher premiums.
Cargo: If you carry cargo, you'll pay more. If your cargo is difficult to transport, very expensive, or potentially hazardous, you will be paying significantly more for auto insurance.
Driving Record(s): The driving records of your employees are important, especially if they are operating large vehicles. It might even be hard to get insured if your drivers have significant traffic violations on their records. Make sure to check driving records thoroughly before hiring personnel.
Claims History: The more accidents you've been in and the more claims your business has experienced, the higher your insurance rates will be.
Coverage Limits: Higher limits provide you with more protection in the case of a claim, but it also means you pay more in premiums.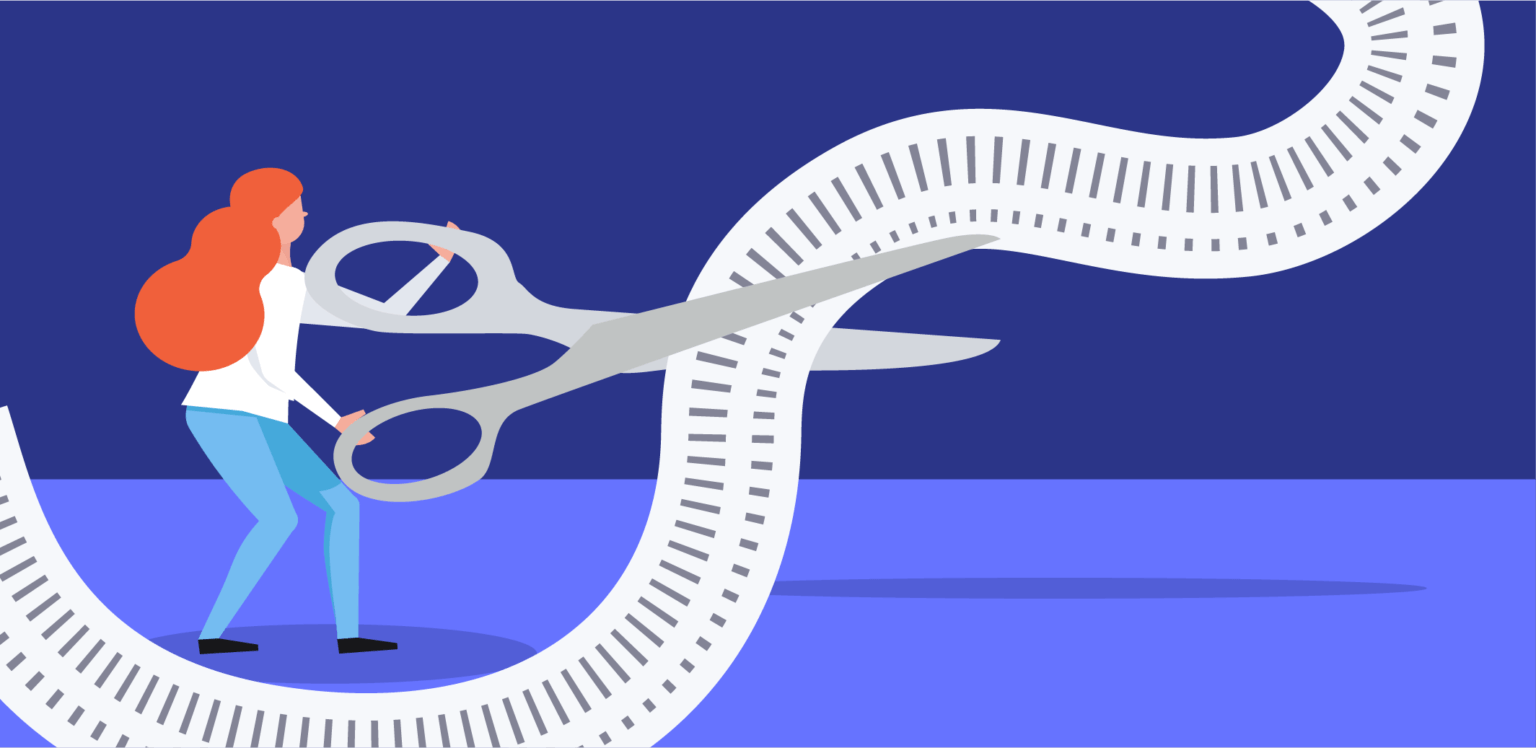 Keeping Your Auto Insurance Premiums Low
As we've shown, the cost of your commercial auto insurance will be affected most by the liabilities that are associated with your business, the many characteristics of your job and your fleet of vehicles, and above all, how these traits define the level of risk you pose to insurers that want to provide you with coverage.
So then, what are some best practices that businesses can employ in order to make sure that their auto insurance premiums are as reasonable and low as possible?
One of the most obvious ways to keep your premium low is by avoiding claims. Stressing safe driving and hiring skilled drivers will go a long way towards keeping your insurance premiums low. If your company remains claim-free over the years, you might qualify for discounts from insurers, since it's in their best interest to keep you as a client.
Being diligent and vigilant about reviewing your insurance portfolio is also very important. Make sure that your company information is always up-to-date since every little change can have an effect on your insurance rates. If you have switched from heavy-duty trucks to minivans, for example, make sure that your insurers are aware of these changes before you start talking about renewing your policy.
If your business has a considerable number of vehicles, purchasing a commercial umbrella policy to cover excess liability costs might also be an excellent idea that ends up saving you money in the long run.
For further assistance and information, anyone interested in learning more about commercial auto insurance and discussing business insurance coverage needs and options shouldn't hesitate to reach out to one of our expert brokers at any time.
Related Articles
8 min read
What aspects of your business do insurers pay special attention to when determining the cost of your commercial property coverage?
Read More
7 min read
What characteristics of your business do insurers analyze when deciding how much your errors & omissions insurance policy is going to cost?
Read More