Nobody Is Perfect: Learn From Your Business Mistakes
Taking a glimpse into other people's uncertainty and mistakes can feel good – because it's relatable and a learning experience. When you have a business setback, you feel demoralized. And this is exactly what Jessica Bacal wanted to challenge head on in her book, Mistakes I Made at Work: 25 Influential Women Reflect on What They Got Out of Getting It Wrong.
From the time girls start school, many feel the pressure to be perfect, and according to Carol Dweck's Growth Mindset research at Stanford University, challenges are more likely to undermine a girl than a boy because of the pressure placed on girls not to fail.
Bacal interviews successful women like Kim Gordon of Sonic Youth, Anna Holmes, founder of Jezebel.com, and Cheryl Strayed, author of the New York Times bestselling book Wild. She believed that hearing stories from women she admired and looked up to screwing up, and then overcoming their obstacles would help others succeed.
Learn how Embroker helps businesses make smart risks by modernizing and simplifying the entire insurance process with its all-digital risk management platform.

Over 11 years ago, Bacal came to Smith College to join the Women's Narrative Project, which was the seed that became the Wurtele Center for Work and Life. Maureen Mahoney, who was the Dean of the College, had heard from alumna that the college wasn't valuing their unique paths, that only one path was usually revered, where success was only about making lots of money from your accomplishments. There was so much pressure to do it right one way. So, the Women's Narrative Project was born.
As part of the Women's Narrative Project, students in the junior and senior year met to talk about success and different types of paths after graduating from Smith. Some of their discussions and exercises turned into the Eat and Write Workshop, to playfully approach post-college fears and to create a discourse about alumni achievements and failures.
Soon after the program was launched, they had great feedback from students embracing risk. Women felt that the project gave them official permission from Smith to change their plans, to mess up. One student who planned on being lawyer realized she didn't want to study law, and as she sat down to take the LSAT, had the courage to get up from the test and leave. And she was so grateful that the workshop empowered her to do that because changing plans are part of life.
We were fortunate enough to sit down with Jessica Bacal to talk about risk and her book. Please tell us why you wanted to write the book.
Part of the reason of why I wanted to write the book was this sense that failure is not an option. There wasn't enough modeling of women who were successful and made mistakes. I wanted to show successful women do make mistakes and bounce back.
What did you learn from the project?
I learned a lot. It helped me put into context when I made mistakes myself at work. And of course, I still do. You're not going to do everything right. It was incredible to have a chance to interview people who I had so much respect for, like Judith Warner former Times columnist and author, Laurel Touby who founded Media Bistro, or Anna Holmes.
I wanted readers to hear about insecurity, second guessing themselves, and feeling hopeless. All these feelings that I have had are not unique to me. That was part of my goal to create a sense of community, and that people reading this book could feel this sense of comfort.
What do you want readers to take away from the book and about taking risks?
It's not that women make more mistakes. It's not true and that's backed by research. It's about women because that was my interest. I work at a women's college, and I saw that students really responded to stories.
The main takeaway is that people achieve success in part because they are able to roll with the punches; have a day or even a week of feeling awful at work, but returned to it sometimes with having learned lesson, renewed strength. And for some it took years to think about what they learned.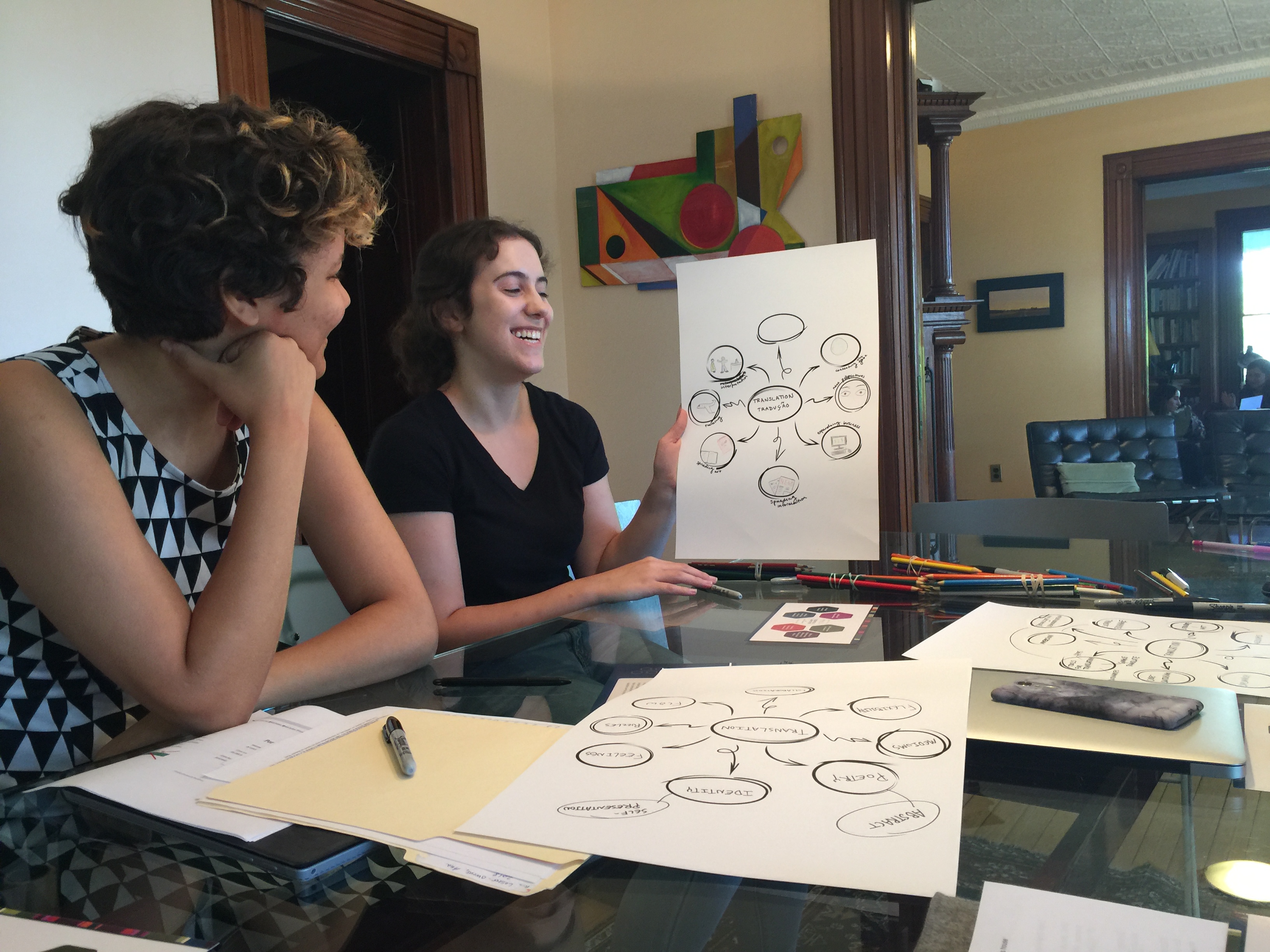 Dr. Danielle Ofri (attending physician at Bellevue Hospital and Associate Professor of Medicine at the New York University School of Medicine) said she didn't tell anyone about her mistake for a year. It took a long time before she could share her story. She thought for a long time on how she could teach others about shame. How shame is not useful because then people hide mistakes. What's best is to share so mistakes don't happen again.
Did you receive any criticism that you were focusing only on women in this book?
Not in the media. But definitely when I would go and talk about the book, I did get questions, 'Why didn't you include men; Why did you focus on women; Do you think it's because women make more mistakes?'
It's easy to think that women are more perfectionistic. That's actually not borne out in research. There is some research that more women are ruminative, they are more likely to beat themselves up, get into cycles that are not helpful or empathetic to themselves. Yale psychologist Susan Nolen Hoxima did this research on women and rumination.
Did you make any huge mistakes working on this?
I had to be out of my comfort zone. I had to approach people to see if they would be interviewed. Sometimes I followed up many times. It was somewhat nerve-wracking if it was someone I really admired. It definitely pushed me out of my comfort zone.
Also, I had to slowly learn how to talk about myself, without looking down at my notes.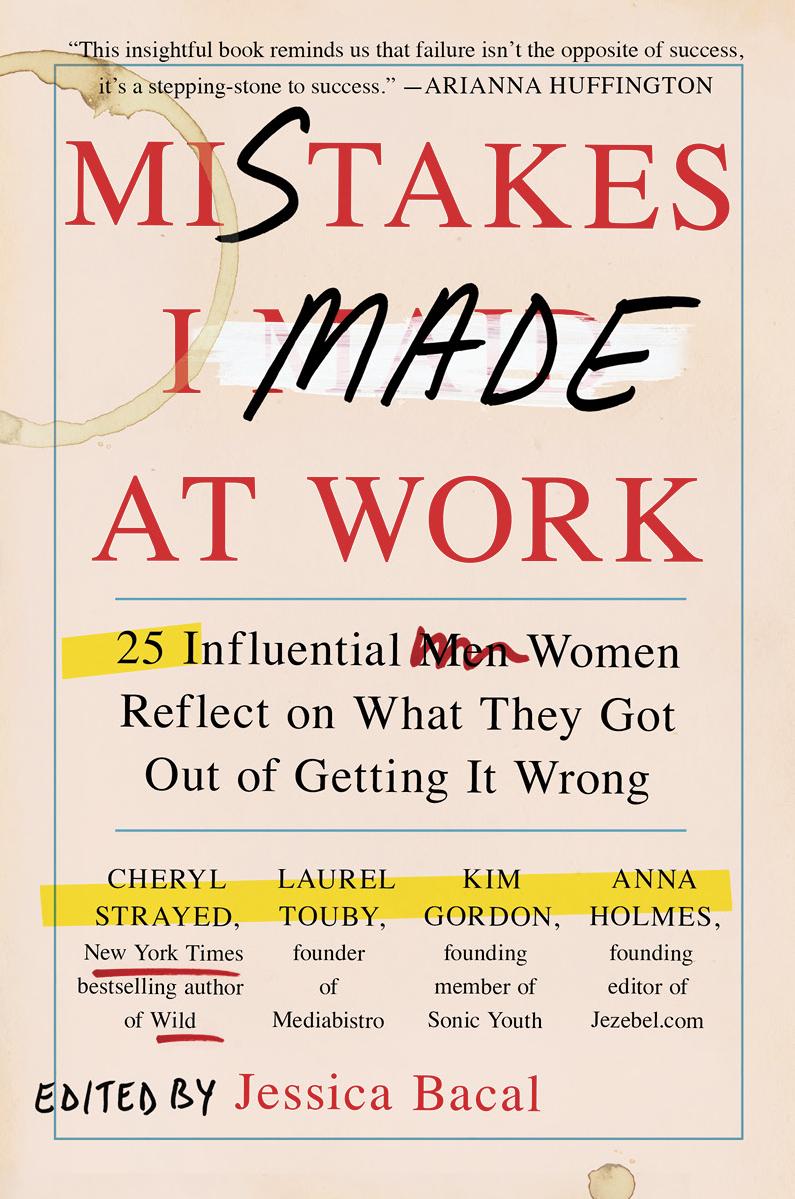 Could you tell me about the biggest risks you've taken professionally or personally?
There's a lot! There's a recent example. I brought a friend, someone who had been working with the sector for a while. I brought her into an official role without really outlining her role, without really supervising enough. Because she had always done great work and I was very busy. It became clear to me that I did need to have weekly meetings. But because I had waited, it felt very punitive. If I had taken reins and been more supervisory, we wouldn't have walked into the bumps. This just happened this month.
Please tell us about your upcoming projects.
I'm doing a Doctorate in higher education management, and this is my second year. I'm definitely thinking about potentially a second edition.
I love my job and I'm really happy here, and it will give me more agility in my career. When you're in higher education, it's good to have a doctorate, and more potential to go somewhere else.