One enormous insurance pain point that everyone agrees upon is … PAPER! And lots of it. Many SMBs and Mid-Market companies have their policies buried in their inbox or stored in a filing cabinet deep in the corner of their office (some don't even have copies of them). And companies with more complex risk have multiple spreadsheets that are constantly growing and painful to maintain. It's madness.
Introducing the Digital Policy Vault for all your insurance policies
Embroker turns each of your 200 page insurance policies into meaningful digital cards with all the right details. At a glance, you can view all your policies on our Risk Management Platform, and share them with investors, partners, and customers… digitally.
Activating your digital policy vault is simple:
1. Click Policies in the top navigation
2. Find the policies and applications hidden in your computer or inbox
3. Tap Upload a policy to submit the PDF of your policy onto Embroker's Risk Management Platform, or drag and drop the file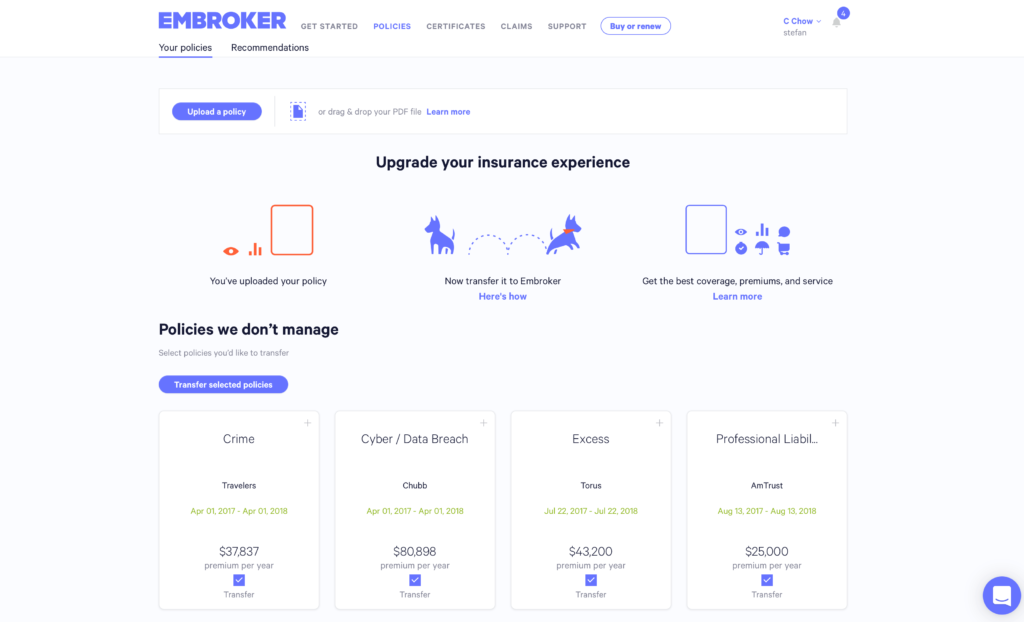 Once you upload your policies, if they're with another broker, just press Transfer to initiate the process allowing Embroker to service your insurance policies. It's easy and you'll be prompted to sign a Broker of Record (BOR) letter via HelloSign in the platform.
Embroker will start the transfer process with carriers and work to close any potential gaps in your company's coverage. Additionally, you will have access to our full suite of features on our Risk Management Platform and our expert brokers.
If your company needs to provide certifications or other insurance documents to clients and investors, our digital policy vault makes it simple and secure for you to quickly access and share them.
Another pain point related to policies is the actual coverage — transparency of coverage is hardly the norm. We can help. Once you upload your policies, we'll do a Risk Review to help you understand what's covered and what's NOT.
After uploading your policies, many customers schedule a commitment-free Risk Review with one of our experts. All of them have 10+ years experience in your industry and understand your business risks, and they will analyze your risk management and insurance coverage for improvement to reduce the cost of risk.
Many clients think of this as a "second opinion" from a data-driven specialist. Frequently, customers discover they are missing coverage for some of their important risks. In this case, Embroker will work with you to close gaps and enhance coverage.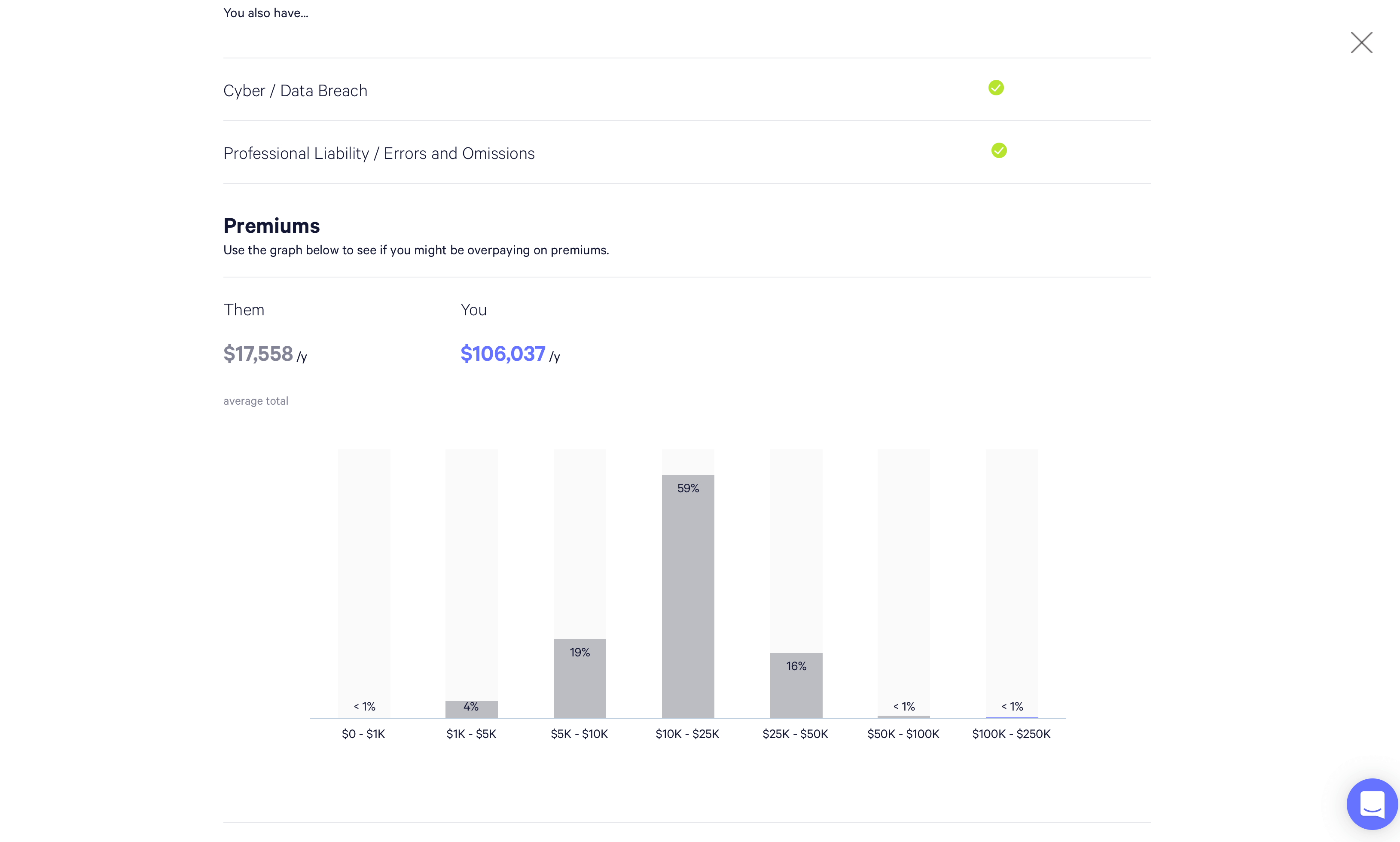 Embroker provides technology that takes the pain out of insurance, offers expert guidance from the best brokers in the country, and partners with the nation's leading carriers to help businesses reduce their cost of risk.
Now that you have a better understanding of our platform, you may be wondering how all of this affects your business and where to go from here. If you need more help or information, you can reach out to our team of expert brokers. Or, if you prefer to get started on intelligent quotes, create your Embroker account today.
Related Articles
5 min read
Insurance companies need to turn a profit in order to survive. That's why they only agree to cover risks that they deem to be insurable. How are insurable risks defined?
Read More
12 min read
Buying and renewing commercial insurance can be a loathsome process. This guide was created to make your insurance renewal process as smart, easy, and cost-effective as possible.
Read More