Health & Employee Benefits
Embroker's employee benefits experts go beyond a one-dimensional spreadsheet so your HR team can put the human back into resources. We draw on third-party data and integrate with your HR system to find you the best value for the right coverage for your employees.
Introduction
In today's competitive job market, employees expect more from their benefits plans than ever before. Basic benefit offerings just aren't enough anymore.
And the numbers back this up. According to a survey conducted by The Harris Poll for the American Institute of CPAs (AICPA), 80% of the employees polled indicated they would choose a job with great benefits over an identical offer that had a 30% higher salary without benefits.
Any employer that wants to attract and retain the right talent for their company will need to take a long, hard look at their compensation packages and adjust accordingly.
Employee benefits programs that can make a difference to your workforce can end up being both incredibly expensive and time-consuming for your HR team and leadership. The work hours and the budget needed to set up, maintain, and administer your benefits program can be enormous.
This considerable cost and time required to maintain a competitive benefits package make efficiency a crucial component when considering how to structure and manage your company's benefits plan.
What Is Our Employee Benefits Service?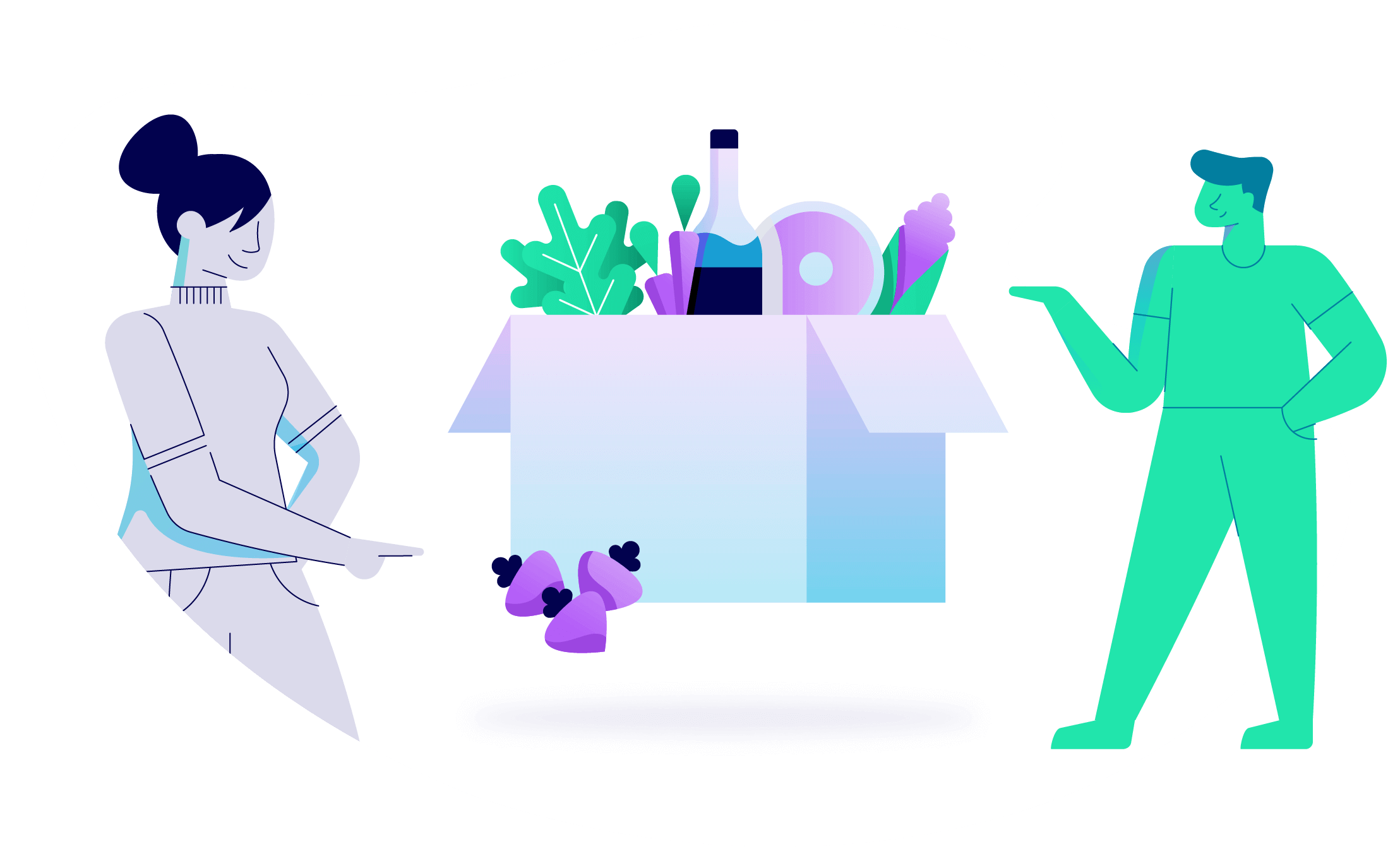 We integrate with your HR system, digitize your enrollment, create benefits education materials tailored to your brand, and provide 24/7 access benefits consultants, so your employees see the value in your benefits program throughout the year.
Our clients realize a topline decrease in insurance spend and a topline increase in the benefits provided to their employees.
Embroker's employee benefits service goes beyond a one-dimensional spreadsheet a typical broker provides. Our experienced team begins with gaining a deep understanding of each client's unique needs.
Your company is then benchmarked against similar employers to identify areas of improvement and hidden savings opportunities. Finally, we use Embroker's proprietary underwriting and analytic tools to deliver real results.
As your employees know, insurance is not just about cost. Embroker works with our clients to enhance their total benefit experience. The Embroker benefits team works with our clients' existing HR systems to create a seamless integration of payroll, carrier administration, and employee enrollment.
With Embroker, your company saves money, your HR team is freed of insurance administration duties, and your employees receive incredible benefits.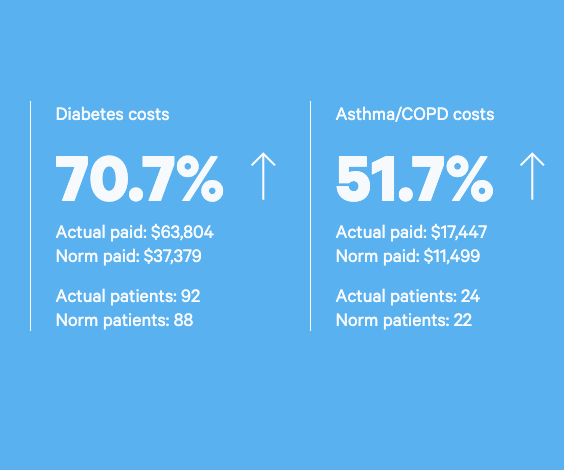 Here's how Embroker can help you and your workforce get more out of your employee benefits programs:
Underwriting Analytics
Embroker's proprietary underwriting tools pull from over $82 billion in annual claims data from multiple data sources, including Truven Health Analytics and the Kaiser Family Foundation, to analyze your company's claims and let you "test drive" potential changes so that you can see the impact of a change. As a result, we typically reduce costs by 10% – 15% while tailoring and improving plans to align with the needs of your employees.
Comprehensive Benchmarking
The Embroker Health Plan and Benefit Design Benchmark Report consists of data from nearly 30,000 employers and 45,000 plans. Embroker's meta-study draws upon data from SHRM, Milliman, Gallop, Kaiser, Zywave & PWC. Your benefit plan is benchmarked against your industry peers based on size, location, and demographic profile.
HR Integrations And Digital Enrollment
We don't believe in a "one size fits all solution." The Embroker Modern Benefits team works with our clients' existing HR systems creating a seamless integration of payroll, carrier administration, and employee enrollment. We work well with all the major players: Gusto, Zenefits, ADP, Rippling, Paylocity, etc. As a result, our clients have the time to put the Human back in Resources.
Employee Benefits Education
We help you educate your employees by creating on-brand assets to help your staff understand their benefits and how they are tailored to their needs. With Embroker, your employees will clearly understand the value they're receiving from the company's benefits program.
Industry Experience
Embroker has strong relationships with all major benefits carriers – allowing us to get you the best deal possible on your premium and get immediate responses to your needs.
On-Demand Health Advocates
Embroker has partnered with Health Advocate to provide benefits and healthcare support for your employees and their families – 24/7. The Health Advocate team offloads sensitive questions like medical bills, finding the providers, scheduling tests, and so much more.
Benefits That Grow With Your Business
Embroker can help your employee benefits program keep up with your growth. We offer our clients full support as they grow from a small group to a large group.
Who Is It For?
Any company or non-profit organization that wants to provide individualized comp and benefits in order to attract and retain top industry talent can benefit from this service.
If your company is interested in increasing its appeal and attracting better candidates, minimizing its turnover rate, improving employee morale and increasing productivity, you should be interested in putting together a top-tier health and employee benefits program for your staff.
Why Do You Need It?
It's clear that attracting and retaining top talent (or any talent for that matter) is becoming increasingly difficult for companies that don't offer competitive and well-designed benefits plan to their staff.
However, employee benefits can do more than just help your recruiting. They can make your existing employees even more productive. After all, happy employees are productive employees, and few things influence job satisfaction as significantly as a well-thought-out benefits plan.
A robust compensation package with excellent benefits showcases how much you care about your workforce and clearly indicates how invested you are in their job satisfaction and future success.
What Does It Cover?
Embroker's benefits services include:
Health insurance

Dental insurance

Life insurance

Long term and short-term disability

Benchmarking

Renewal management, optimizing your renewals for performance of your benefits plans

Payroll integration

PEO exiting

HRIS setup and onboarding
Additionally, if you need help with any aspect of your employee benefits program, or want to add any non-listed services to your program, you can reach out to one of our advisers.
What Does It Cost?
The cost of your health and employee benefits program will typically depend on two factors. First, the size of your organization and how many employees are receiving these benefits is clearly the most important factor that is going to determine the cost of your plan.
The second biggest factor is the quality of the plan itself. The more robust your plan and the greater number of benefits you offer to your team (potentially including some unique employee benefits), the more your plan will cost on a per-employee basis.
It takes the Embroker team less than an hour to take a look at all of your company documents and evaluate your current program to see where we can save you money and how we can improve the benefits plan you offer to your employees.
For more information on employee benefits programs, check out some of our resources in the blog.
Why Get It With Embroker?
Easy.
We've made it easier than ever before to design and manage your employee benefits plan. How easy? It takes our team less than an hour to review to evaluate your current program and suggest improvements.
Affordable.
As a digital company, Embroker passes the savings for unnecessary administration on to you — for the most competitive premium you'll find anywhere.
Complete.
Embroker helps you get small group benefits with large group impact. We customize benefits plans for small groups and help them be competitive with large groups.
Human.
We provide you with expert support no matter your question: Reach us 24/7 via phone, email, or live chat. You even get a personal account manager to look after you and your employee benefits needs.
"The platform is seamless, intuitive, and readily accessible!"
Rebecca Axvig
Mux
Don't Just Take Our Word for It!
With a Net Promoter Score (NPS) of 70+ Embroker is the highest rated business insurance company in the market.