Excess liability insurance covers claims that exceed the limits of a primary insurance policy. If a business hits the per-claim or aggregate coverage limit on a particular primary policy, excess liability insurance will kick in to cover the amount in excess of the underlying policy limit.
When excess liability insurance is designed to extend multiple primary policies, it's called umbrella insurance.
What Does Excess Liability Insurance Cover?
Excess liability insurance provides additional coverage on one of a business's primary liability policies. It kicks in if the business exceeds the coverage limits of the underlying policy. 
For example, if your general liability insurance limit is $1 million and you're sued for $1.5 million, an excess liability policy would cover the $500,000 that's not covered by your underlying general liability insurance.
The right coverage at the best price.
On average, customers save on insurance policies with Embroker.
Do I Need Excess Liability Insurance?
You should consider excess liability coverage for your company if:
You face frequent liability risks (like customer traffic to a storefront, or if your employees do a lot of travel in company vehicles)

The liability risks you face are more significant (if you manufacture flammable materials in a rented warehouse or you sell a product that could result in customer injury)

You work with clients who require more insurance coverage than your primary policy provides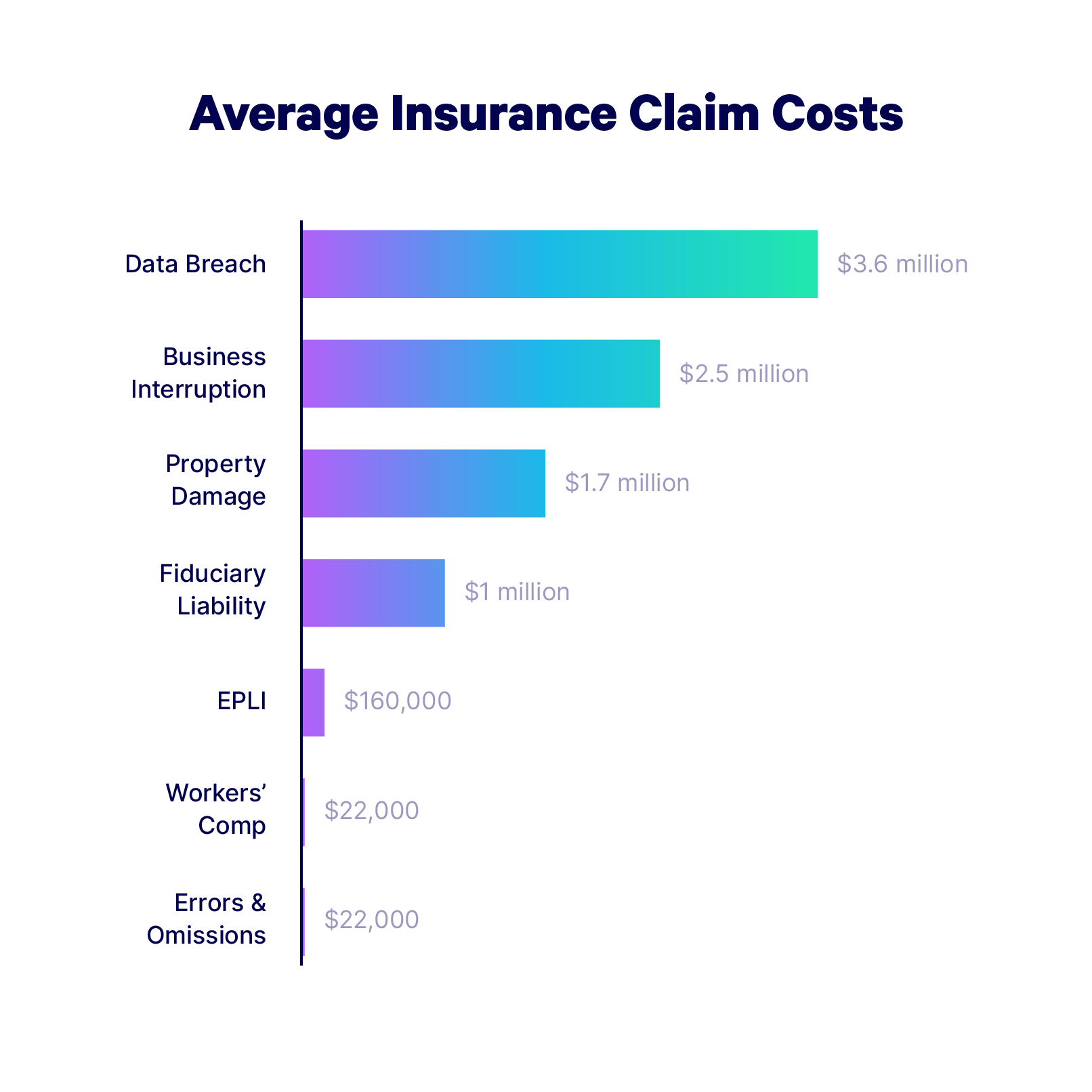 Most companies purchase excess liability insurance to extend one or more standard liability policies, like general liability insurance, commercial auto insurance, employee benefits liability, or professional liability (E&O) insurance.
However, companies that deal with specific risks like cybersecurity, liquor liability, marine liability, or pollution may want to consider adding an excess liability policy for industry-specific insurance.
For example, a hazardous materials hauler might invest in umbrella coverage for their general liability and commercial auto policies as well as a specialized excess liability policy to extend the limits of their underlying pollution insurance coverage.
Excess Liability Insurance vs. Umbrella Insurance
Umbrella insurance is a type of excess liability coverage that allows the policyholder to extend primary coverage on multiple underlying policies at once.
For example, commercial umbrella insurance is designed to augment commercial general liability, commercial auto insurance, workers compensation, and employee benefits liability policies—all with one secondary insurance policy. 
Generally, excess liability insurance is designed to extend just one primary policy at a time and therefore must be bought separately for each primary policy the policyholder wants to extend.
Excess liability insurance will only cover multiple underlying insurances if it is explicitly designed to offer umbrella coverage.
It's important to invest in comprehensive insurance coverage for any risks your business might encounter.
Whether that means a basic Business Owners Policy or multiple primary and excess liability policies, the peace of mind that comes from knowing your company is truly well-protected is more than worth the cost.
For all your insurance needs, check out Embroker's digital insurance platform and find the right coverage for your business.
Related Articles
6 min read
An umbrella policy provides your business with an extra layer of coverage that kicks in when your other liability policies have been exhausted. How much can you expect to pay for one?
Read More
4 min read
Commercial auto insurance provides financial protection for your business when accidents involving your work vehicles occur.
Read More