One thing that everyone who works in insurance can agree on is that clients should be seeking guidance from professionals to make sure that they are getting the coverage they need and at the right price.
However, the type of insurance professionals you are consulting could make a difference in the results you get. Insurance agent vs. broker: Which should you consult when buying coverage for yourself or your business?
Ask anyone outside of the insurance industry this question, and they will probably respond with a question of their own: What's the difference?
It's safe to assume that most people do not know the difference between an insurance agent and a broker and often use the two terms interchangeably.
The truth is that there are significant differences between what insurance agents and brokers do. Understanding these differences will allow you to make an educated and, therefore, better decision when it comes to purchasing coverage.
What Does an Insurance Agent Do?
Let's start with the basics. An agent is a person who acts on behalf of a person or group. In the insurance industry, an agent represents one or more insurers. The agent is responsible for distributing the insurer's products; their insurance policies. They can represent one or several different insurance companies.
Agents act as intermediaries, providing potential buyers with information from the insurance company or companies they represent. They have contracts with insurers that specify what policies they are allowed to sell and how much money they can expect to make from selling these policies. They also have the ability to bind the insurers into the policy contracts, which is usually done directly inside the insurer's underwriting systems. The fact that they can bind the insurer because they represent the company is one of the key aspects in terms of what makes an agent an agent.
There are two types of insurance agents:
 Captive Agents
Captive agents work for one insurance company either full-time or as independent contractors. They may receive operational support such as an office or administrative staff from the insurance company that hires them. They often get referrals and leads on potential clients from the insurer as well.
Captive agents are very knowledgeable about the insurance products that are being offered by the insurer that they represent because those are the only products that they sell. Therefore, they are able to provide clients with very detailed and up-to-date information about the coverage they are selling but could be less aware of other products in the broader marketplace.
 Independent Agents
Independent agents work with several insurers, and since they are not tied down to just one company, they can often offer a wider range of insurance products. This means that they can offer a wider distribution network for insurance companies than captive agents.
Independent agents will have the authority to quote and issue insurance policies on behalf of the insurer(s) they represent, principally, through those insurer systems. The systems are designed to offer certain policy types, pricing models, and support tools for customers. Those agents may offer additional services to their customers, such as claims support, a review of other insurance policies, and advice. They are very similar to insurance brokers; however, because their duty is to the insurer and not the clients, they have limits to what they can offer a client.
What Does An Insurance Broker Do?
A broker is an insurance expert who legally represents people or businesses looking to buy insurance. In some states, insurance brokers have a fiduciary duty to customers, meaning they are required by law to act only in the best interest of their clients.
A broker will work with their clients to identify and put together the best possible insurance plan for their specific coverage needs. They have no obligation to sell policies from one insurance company or another, meaning they can shop around to find the best policies at the best prices according to their clients' needs.
When a company hires a broker, it can expect to be guided through the entire process of purchasing insurance. Brokers meet with company representatives to become familiar with the various exposures and risks that the company faces and put together an insurance program that will be able to cover those risks best.
There are also different types of brokers:
 Retail Brokers
A retail broker is the type of broker that works closest with the client. Retail brokers can work towards finding the right insurance for their clients to purchase either directly from an insurance company or from wholesale brokers.
Retail brokers usually work with more general and less complex insurance policies that cover common risks.
 Wholesale Brokers
Wholesale brokers sell more specialized insurance products. They sell these insurance products to both retail brokers and insurance agents. A wholesale broker doesn't need to touch base with clients or work with the client to understand their needs.
Retail brokers, who do work closely with clients, will turn to wholesale brokers when they need to purchase specialized insurance products that cover more complex risks.
Surplus Lines Brokers
When a client's insurance needs are greater than what the standard or "admitted" market is willing to insure, they may need to access surplus lines or non-admitted insurers. For that, a properly licensed surplus lines broker is needed. Surplus lines brokers can be retail or wholesale. It's a type of license specialized to access particular insurers with more specialized policies or risk appetites.
If the industry in which your business operates is very risky and requires complex risk coverage that standard insurers won't underwrite, then a surplus lines insurer or policy may be the best way to get the coverage needed. Insurers can choose to distribute their products only through surplus Lines brokers as a means of controlling the quality of risks they underwrite.
Businesses with a significant history of claims and losses may need to purchase coverage through a surplus line broker if they are deemed too risky by standard insurers.
What Are the Main Differences Between Agents and Brokers?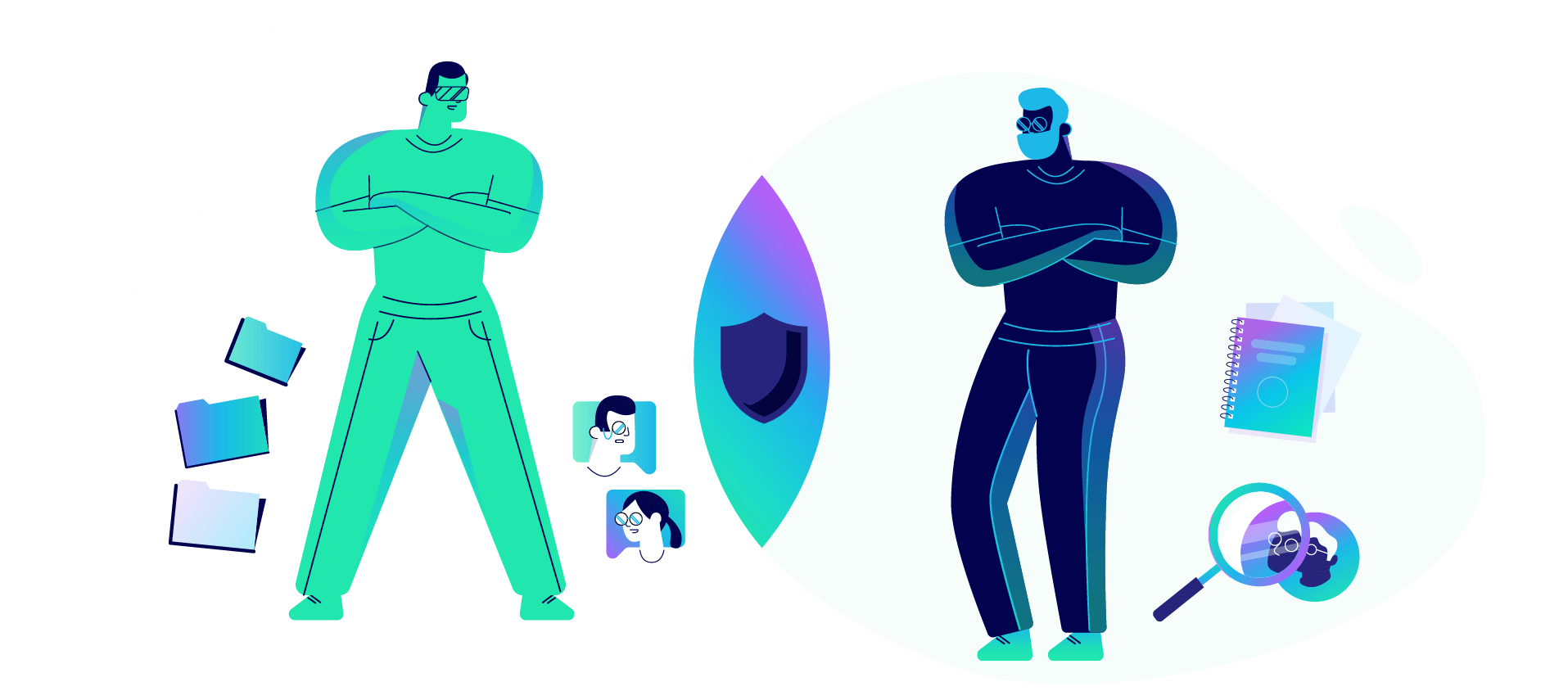 We've already touched on the majority of the major differences between insurance agents and insurance brokers while explaining what each type of insurance professional does, but let's recap some of the key differences:
Agents represent insurance companies. Brokers represent their clients.
Brokers have a fiduciary duty to their clients, which agents do not. This means that agents do not play an advisory role in the process as brokers do. Agents can explain the coverage in detail, but in the end, it's up to the person or business purchasing the coverage to decide whether the insurance product fits their needs properly.
Agents can bind coverage since they work for the insurer; brokers cannot. This means that when a customer is ready to buy from a broker, the broker must obtain a binder from an insurance agent or directly from the insurance company.
Certain agents may be obligated to sell specific insurance products, but brokers do not have such requirements.
What Are You Better Off Using an Insurance Agent vs. Broker?
Both insurance brokers and agents can be equally helpful in getting your company the coverage it needs. Whether you should go with a broker or agent really depends on your business and its needs.
Insurance brokers might be better for companies that have complex insurance needs. With brokers, you get an advisor that will work with you to understand everything your company is doing in terms of risk management processes and make sure that your insurance program protects you fully without leaving gaps in your coverage. Brokers tend to have access to more specialized insurers because those insurers choose to distribute in that manner.
However, if your business doesn't need specialized coverage and you already know exactly what you need, then talking to an insurance agent might be the best way to go. Insurance agents deeply understand the policies they sell and can explain the ins and outs of the coverage in great detail to help you decide what to buy.
Thanks to technology and recent innovations in the insurance industry, businesses today also have the opportunity to purchase coverage digitally. Digital insurance products can be purchased online and in minutes. Companies are able to receive quotes through various websites, review coverage online, and make decisions on coverage independently. There is still a broker or agent behind those products; however, insurance professionals have worked diligently to make accessing those insurance policies as easy as possible.
Despite these advances in insurtech, the reality is that most businesses do need some guidance when purchasing insurance, which is why brokers and agents are still very vital players in the insurance world and aren't going anywhere anytime soon.
Here at Embroker, we strive to give you the best of both worlds. We offer digital insurance products that can be purchased instantly online and provide you with dedicated, expert brokers who are standing by to help you out with any questions you may have.
To learn more about your business's insurance needs, feel free to reach out to one of our experienced brokers at any time.
If you're a broker yourself and would like to learn more about how you can sell our industry-leading digital products to your clients, check out our Embroker Access insurance broker portal. Or, if you would like to more information about how to protect yourself with broker insurance coverage.
To find the best coverage for your business, check out Embroker's digital insurance platform.
Related Articles
9 min read
What trends can we expect to see in 2022 as the landscape of the insurance brokerage industry continues to rapidly evolve?
Read More
8 min read
Let's talk about why your business should purchase insurance and what types of policies provide coverage for risks that your business might be exposed to in the course of your day-to-day business operations.
Read More