The biotechnology industry is not only one of the fastest-growing in the U.S. but also one of the most important from a societal perspective. The work being done by biotech companies often results in very important and innovative developments that introduce new processes and products to the medical and agricultural industries and influence many of the most important spheres of our lives, most specifically, our health. With these businesses completing such groundbreaking work, biotechnology companies need to protect themselves with biotech insurance.
By definition, biotech companies study and find ways to manipulate living microorganisms in order to create or alter living and nonliving materials. A broader scientific definition could include many scientific advancements made in agriculture, medicine, and other industries over the last several decades. Today, we usually identify biotech companies as businesses that use advanced biomolecular processes to create innovative drugs and crops.
The industry itself has developed through innovative techniques and explorations in the fields of DNA cloning and sequencing, directed mutagenesis, RNA interference, nucleic acid amplification, and more. And while there are biotech companies forging their roads in other fields such as chemical production, for the most part, the larger and profitable endeavors remain tied to medicine and agriculture.
The Risk of Innovation for Biotech Companies
Many of the revolutionary innovations and advancements that biotech companies have brought to the table often have involved research and development programs that many considered to be controversial and potentially hazardous at the time. After all, concepts that are foreign to most non-experts—such as efforts to create and alter biomolecules and organisms—can easily be framed and presented as controversial or potentially hazardous.
Biotech companies that began forging new roads in the pharmaceutical industry introduced new methods to drug development that were much different from the chemical approach that most of the traditional giants of the drug industry were using beforehand. Methods spawned from DNA, cloning, and protein engineering research lead to innovation, but also to a complex set of risks that other more traditional industries do not face. Because of this, biotech companies often face very strict regulation.
The research involved in biotechnology is very complex, requires complex processes, state-of-the-art equipment, and often involves clinical trials. The equipment used is often very expensive and easily damaged and some of the materials that are used can also be hazardous, introducing further risks to the equation. And while biotech startups and larger companies do generally work on projects with the betterment of the medical and agricultural industries in mind, the experiments performed can be potentially dangerous to employees and the public.
Potential equipment issues, spoilage risks, staff and public health hazards, shortages of supplies, and the possibility of having to recall products that do not work as intended are some of the chief risks that all biotech companies need to consider closely when putting together a risk management program that is going to afford them the protection they need to stay on the cutting edge of modern technology and science while continuing down their chosen path of innovation without trepidation.
Highly-Publicized Examples of Biotech Insurance at Work for Biotech Companies
The city of Baltimore filed suit to recover damages from Jannsen Biotech, Inc, alleging, among other things, that Janssen pursued "sham litigation" and tried inflating costs for Zytiga, a prostate cancer drug that earned billions of dollars. See: Baltimore Files Antitrust Suit Against Biotech Company
Finding the Right Biotech Insurance for Your Business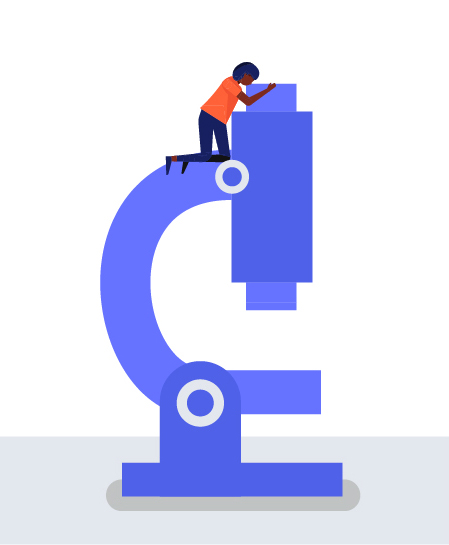 Whether you are running a small biotech startup or a huge corporation, building a comprehensive biotech insurance program is incredibly important. With complicated work comes complicated risk, which is why biotech companies need to consult expert brokers who are familiar with the industry and can put together coverage that's tailored to the specific and often complex needs of a biotech company.
Commercial Property Insurance: The physical property of a biotech business is incredibly important to the entire operation since everything starts with a company's laboratories and their contents. Surely, all companies that own or lease some type of office or business space need property insurance, but this coverage is particularly important for biotech and can get fairly complex when taking into consideration the importance of the workspace and the many risks that threaten it.
Property insurance will protect you in the event of a severe storm, fire, vandalism, theft, and a variety of other perils. However, since the laboratory is so important to biotech companies, it's usually a good idea to make sure that your property insurance includes business interruption coverage that will allow your business to stay afloat while you get back on your feet after such an event. Property insurance can also cover equipment damage and breakdown that can also force a biotech company to close its doors until the equipment can be fixed or replaced. Considering how fragile and expensive most equipment used in biotech is, having business interruption coverage is the right thing to do.
Coverage can also be expanded to include the disruption of utility services such as water and electricity. Biotech companies should also consider adding some type of spoilage coverage to their property insurance since breakdowns in utilities and equipment can lead to those types of problems as well.
Commercial General Liability Insurance: This is coverage that just about every business needs, but it's especially important for biotech companies since interactions in such a company are inherently riskier compared to most other types of businesses. A CGL policy protects your assets from any claims of injury related to your business and responds to claims of negligence made by third parties. The coverage provides protection from both third-party bodily injury and property damage claims.
Product Liability Insurance: Another important coverage for biotech companies to have, considering the potential fallout that could arise from shipping a defective product in this industry. Product liability insurance will be able to transfer the risk of these possible defects and can cover defense expenses arising from claims related to a faulty product or service. No matter if your company is the creator, distributor, or reseller of the product, you can be held liable for product defects.
Product Recall Insurance: Biotechnology companies that manufacture devices or products of any kind need this specialized coverage as well. On both a small and large scale, product recalls can be financially devastating. Your company could not only lose profits and dedicate huge amounts of money to defense expenses, but your entire reputation could be tainted as well.
A good product recall policy will pay for all product removal, disposal, and replacement costs. It will also cover costs of communication that include making sure that the public and government are aware of why the recall is taking place. This coverage will also be able to take care of legal fees, possible settlements, and judgments, and even public relations costs to help your biotech company reestablish a positive public image after a recall.
Directors & Officers Insurance: As mentioned previously, the regulatory issues that biotech companies face are often very serious and can easily lead to litigation. D&O insurance allows you to protect your directors, officers, and other company leaders and their assets against lawsuits that allege a breach of fiduciary liability on their part. This coverage can protect from regulatory claims associated with governmental agencies, bad investment decisions, leaks of confidential data, conflicts of interest with other shareholders, and many other possible issues that could lead to a director or officer of your company being sued.
A well-written policy will protect the assets of your leaders and cover defense, settlement, and judgment costs so that they can continue leading the business with confidence, without having to worry about losing their financial assets as a result of every risky decision they make—and there will surely be no shortage of them in the biotech industry.
Analyzing Insurance Costs for Startups
Embroker Vertical Insurance Index
How much are you paying for your insurance? Are you purchasing the right policies? Find out what founders are doing, and the trends that you may not have seen.
Workers Compensation Insurance: Biotech laboratories and facilities tend to be fairly risky places of work, which is why workers compensation insurance is an absolute must. The costs of job-related injuries and illnesses would be covered by workers compensation insurance. Biotech employees are often exposed to biological materials and substances that are sometimes very dangerous, which is why safety measures are incredibly important in this industry.
And while you might be paying more for workers comp than companies in other industries, it is important to note that the smaller your claims count is and the safer your workplace is, the less you're going to have to pay for coverage over time. Workers compensation insurance covers medical expenses, death benefits, lost wages, and rehabilitation. And since the employees are completely covered, they will usually give up their right to sue their employer in exchange for being properly covered under the company's insurance policy.
Pollution Liability Insurance: This very specific insurance product can protect biotech companies from the costs of claims that arise from damages to the environment that they could be accused of causing. In biotech, the most typical claims of this nature are related to hazardous waste materials that are produced by the company and the way in which the company disposes of them.
Just about any company that works with and is exposed to hazardous waste should have this coverage in place. Pollution liability insurance will cover claims of third-party bodily injury and property damage directly caused by hazardous materials that were released as a result of the company's operations.
Clinical Trial Insurance: Clinical trials are very common in biotech, which is why insurance should be mandatory as well. These research-related trials are commonly performed on actual humans and the regulations, controls, and procedures are therefore incredibly rigorous in order to ensure that the wellbeing of the participants is maintained. If unforeseen risks are involved that end up harming the participants in any way, biotech companies can be almost certain that the subjects of their clinical trials will want to take them to court, regardless of the type of contract they have signed beforehand.
Clinical trial insurance offers protection to companies conducting trials for defense costs and costs associated with the outcome of a settlement or judgment. This specialized insurance product offers coverage in cases of negligence-related harm caused to trial participants and also non-negligent harm, which is when the cause of the harm cannot be specifically identified but, regardless, has most likely arisen from participation in a clinical trial.
Related Articles
7 min read
Even on the advice of a broker, how do you actually know you're paying a fair price for your Directors and Officers (D&O) coverage? The answer lies in due diligence plus asking your insurance broker the right questions. Here's the key advice to consider: Know your average costs of D&O …
Read More
2 min read
On September 14, 2023, we announced Gene Linetsky as our new Chief Technology Officer (CTO). Gene has over 30 years of experience in the computer science industry — founding several technology and startup companies and serving in various executive and technology leadership positions. Most recently, he held the role of CTO of healthcare technology company […]
Read More