The Client
Robin Powered is a fast-growing player in the workplace experience space, helping teams use their workspaces more efficiently by providing conference room scheduling and desk booking solutions.
As the workplace continues to evolve so does Robin, always staying ahead of the curve to anticipate the ever-changing needs of teams and provide flexible workplace management tools for companies big and small.
It's then no surprise that Robin closed a $20 million Series B funding earlier this year, with plans of putting a greater focus on providing solutions for larger, enterprise customers.
We talked to Robin's Business Operations & Finance Lead, Alix Gregory, who recently inherited the job of making sure that Robin is properly insured.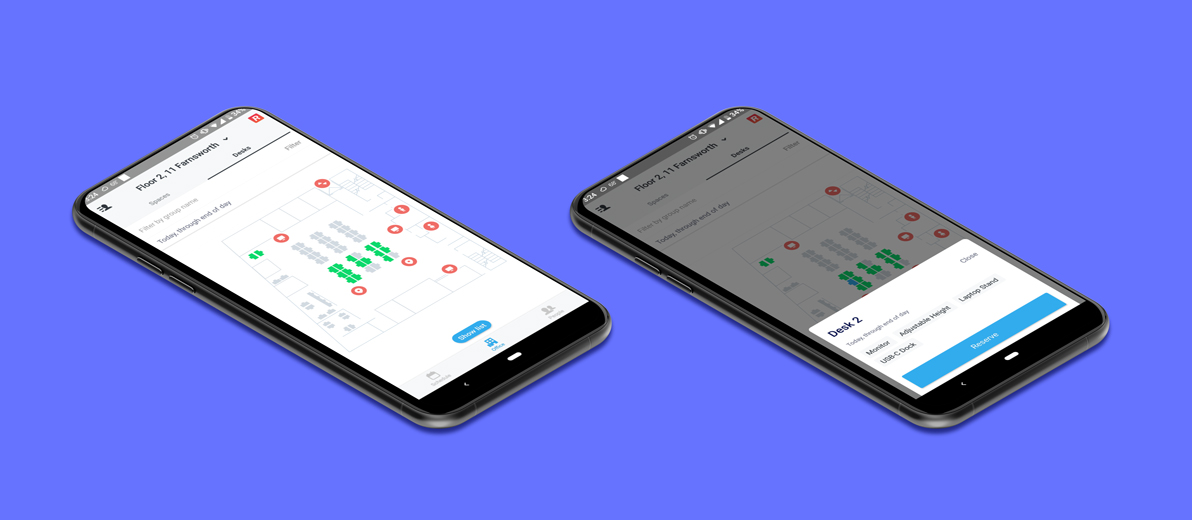 Issue
"I inherited a pretty old school brokerage from my former COO and it was what you would expect from an insurance broker," Gregory said.
"I had three contacts but I wasn't really sure who was who and who I should be asking for what," she said, adding that everything insurance-related was taken care of via email.
Gregory said that the majority of interactions with the brokerage were limited to the brokers sending her a bunch of paperwork that she would have to fill out and update in order to buy or renew the coverage the company needed.
But how could she be sure that the policies Robin had bought would provide the right coverage?
The Journey
Robin's recent round of funding was led by venture capital firm Tola Capital, who also led Embroker's recent $28 million Series B round. Tola Capital management recommended Embroker to Gregory and put her in contact with Embroker VP of Sales & Operations, Mike Sullivan, who specializes in finding the right coverage for fast-growing technology companies.
Robin had a couple of policies that were about to expire, so Gregory figured it was the perfect time to check out Embroker to see if there was any way to improve and modernize the way they were buying their business insurance.
"Mike was great, no-nonsense. We had a great conversation about insurance where I learned more about our policies, how they work, how they intertwine with our business."
Very excited about the level of expertise and personalized care Robin was getting right off the bat, Gregory decided to start the process of moving all of the company's policies over to Embroker, which she said was super easy.
Results
Robin has recently been seeing more and more customers from the enterprise space, dealing with larger clients who have their own in-house legal teams and very specific needs when it comes to putting together business agreements.
Gregory leveraged Embroker's expertise by getting these contracts to Sullivan and allowing him to evaluate them and recommend the right coverage.
"Everything we are promising to our customers has to have insurance on the backend. Mike helped us understand that and let us know where indemnification needed to be beefed up to cover what we are promising in our agreements," Gregory said.
That was the moment it clicked for her and the advantages of Embroker became very obvious.
"That's when I realized this was really legit and that there's a holistic perspective involved in the process. Embroker asks the right questions, looks at the right things, and then makes sure that the coverage is aligned with all of that. Our coverage for the last couple of years was good but it wasn't taking all of the different parts of the picture into consideration."
On top of this holistic approach and clear expertise being offered, Gregory was also very impressed by the personal attention her company was being given and appreciated having a single point of contact, unlike her earlier brokerage experienced when she was never sure which broker she needed to talk to for what.
Gregory also praised the design and functionality of the Embroker platform, commenting that the portal is very straightforward and that she's able to figure things out by herself most of the time.
And any time she does needs help, all she needs to do is reach out to her new favorite broker, Mike.

"If I ever have a question, I know Mike's going to help me. He's really stellar," Gregory concluded.
Analyzing Insurance Costs for Startups
Embroker Vertical Insurance Index
How much are you paying for your insurance? Are you purchasing the right policies? Find out what founders are doing, and the trends that you may not have seen.
Related Articles
2 min read
On September 14, 2023, we announced Gene Linetsky as our new Chief Technology Officer (CTO). Gene has over 30 years of experience in the computer science industry — founding several technology and startup companies and serving in various executive and technology leadership positions. Most recently, he held the role of CTO of healthcare technology company […]
Read More
9 min read
Insurance for bookkeepers is much more important than you think. When it comes to the business world, bookkeepers provide a vital service. Whether handling a company's payroll, paying vendors, creating and maintaining financial records, or reviewing transitions, bookkeepers play a leading role in a business's success and growth.  But the essential services that bookkeepers provide […]
Read More