Legal Professional Liability
Texas
Save on our best-in-class legal professional liability Texas insurance: Apply, get a quote, and purchase in under 15 minutes to get all the coverage you need.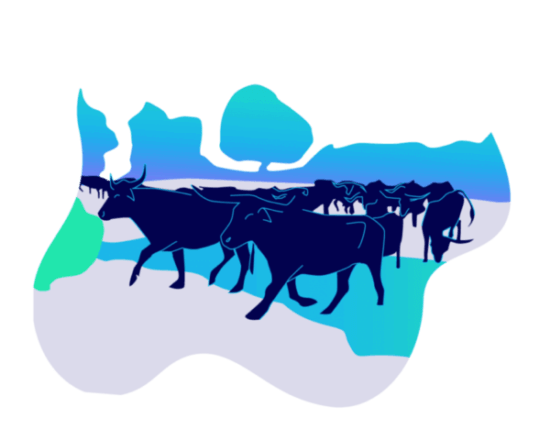 Legal Professional Liability Texas
Coverage, Tailor-Made for Law Firms.
You're a lawyer, even you get sued sometimes. You need a robust partner who can provide the right coverage your firm needs. So why not get the world's only fully digital policy and save days of billable hours? Legal professional liability Texas insurance protects you.
Coverage available for Claims Expense in addition to Limits & First Dollar Expense

Pre-claim assistance and deductible reductions for collaborative defense

Pre-claim assistance Free risk management for your firm from Dentons, the world's largest law firm 

Coverage of attorneys, OC's, and independent contractors
About Legal Professional Liability Texas
Are lawyers required to have malpractice insurance in Texas? While not required by the state, legal professional liability Texas requirements are a bit more complicated than state restrictions alone. One of the things that you need as a legal professional is legal malpractice coverage. It is up to individual law firms whether or not they require their attorneys to have legal professional liability. It is also up to legal employers as to how much legal liability insurance they require their legal professionals to have.
Legal professional liability protects you in the event of a lawsuit, and 80% of attorneys face a lawsuit at some point in their practice of law. Having insurance in place ensures that you can be economically protected against lawsuits from clients. You may decide to self-insure or have legal insurance from a broker.
Legal professional liability coverage goes hand-in-hand with legal employment. However, you should check with your legal employers to see if they require legal malpractice coverage or legal liability insurance. Finally, you should keep up to date on all the legal changes that affect your legal coverage and protect your interests by always having legal professional liability Texas insurance.
Right coverage: Legal professional liability Texas insurance, tailored to your firm's needs from an A+ quality provider.
Best price: All the coverage you need at the best price.
Decades of experience: Industry expertise and advice from a leader in risk management.
What Locals Say About Legal Professional Liability Texas Insurance
Serving thousands of law firms across the US, Embroker has a local presence in almost every state. Find out what attorneys near you think about their Embroker coverage.
"Very user friendly .. excellent communication via email from rep."
Zaid H.
Zaid Law Firm
Houston, TX
Don't Just Take Our Word for It!
With a Net Promoter Score (NPS) of 70+ Embroker is the highest rated business insurance company in the market.
Why Do You Need Legal Professional Liability Texas Insurance?
Legal Professional Liability Insurance provides crucial coverage for lawyers. This video explains how having the right insurance policy can help you deal with malpractice claims and introduces Embroker's digital policy solution.
We are the Preferred Broker for Clio Law Firms.
Embroker is an award-winning international insurtech company recognized by the tech community for its innovation.
Rethinking today's products, services, and business models.
You're a lawyer, you'll get sued. And well, your firm is often required by state law to have this. So why not get the world's only fully digital policy from the company recommended by Clio?
Lawyers Professional Liability insurance is typically the most important policy a lawyer or law firm can purchase. Legal malpractice claims happen when an attorney is alleged to have failed to perform their duties according to prescribed standards of professional and ethical conduct.
---
When you run a small but impressive law firm, and you have more than yourself to be concerned about. You have several attorneys, support staff, and a growing book of business. Each person and case can add to your mounting concerns managing a small firm. Put your mind at ease with coverage for not only risks like malpractice lawsuits, but also for workers compensation and cyber attacks. Protecting your employees protects your firm.
---
Medium-sized law firms face a unique set of concerns that require a unique set of coverages. And adding Crime coverage which protects against employee theft and embezzlement, as well as D&O which protects you and your board's personal assets from decisions you make running your company is essential.
---
Once your firm has grown to the size of 11 or more attorneys and support staff, harassment and pay discriminations claims happen. So it's time to upgrade your coverage to cover this unfortunately common event. A basic policy is not enough to fend off unforeseen lawsuits and surprise incidents. Strong risk protection is your new mantra. Build on the foundation of legal malpractice insurance and insure your firm with coverage against crime and cyber attacks. Protect your board of directors assets in the event of a lawsuit. Prevent harm to your firm and its employees in the event of retaliation or defamation.
---