Embroker Team
October 13, 2021
6 min read
What Are the Biggest Risk Management Challenges Law Firms Face?
Risk Management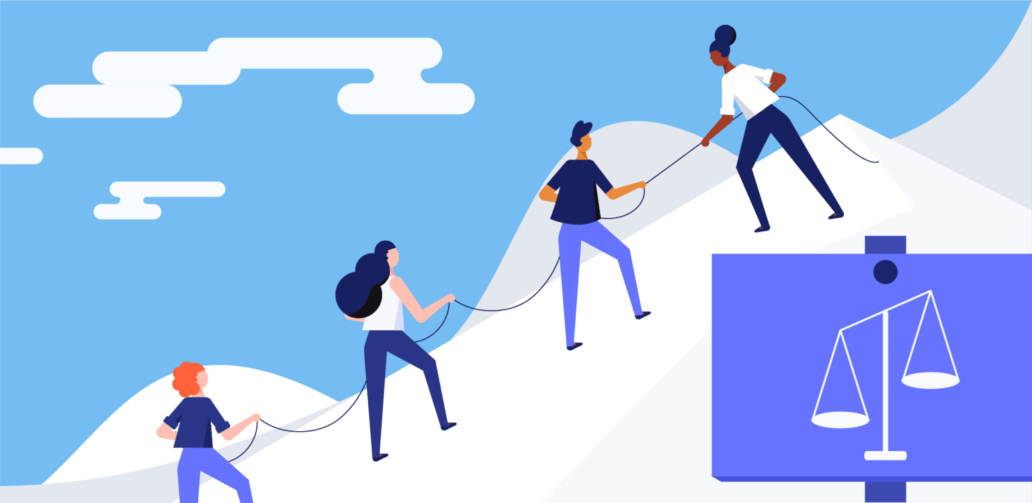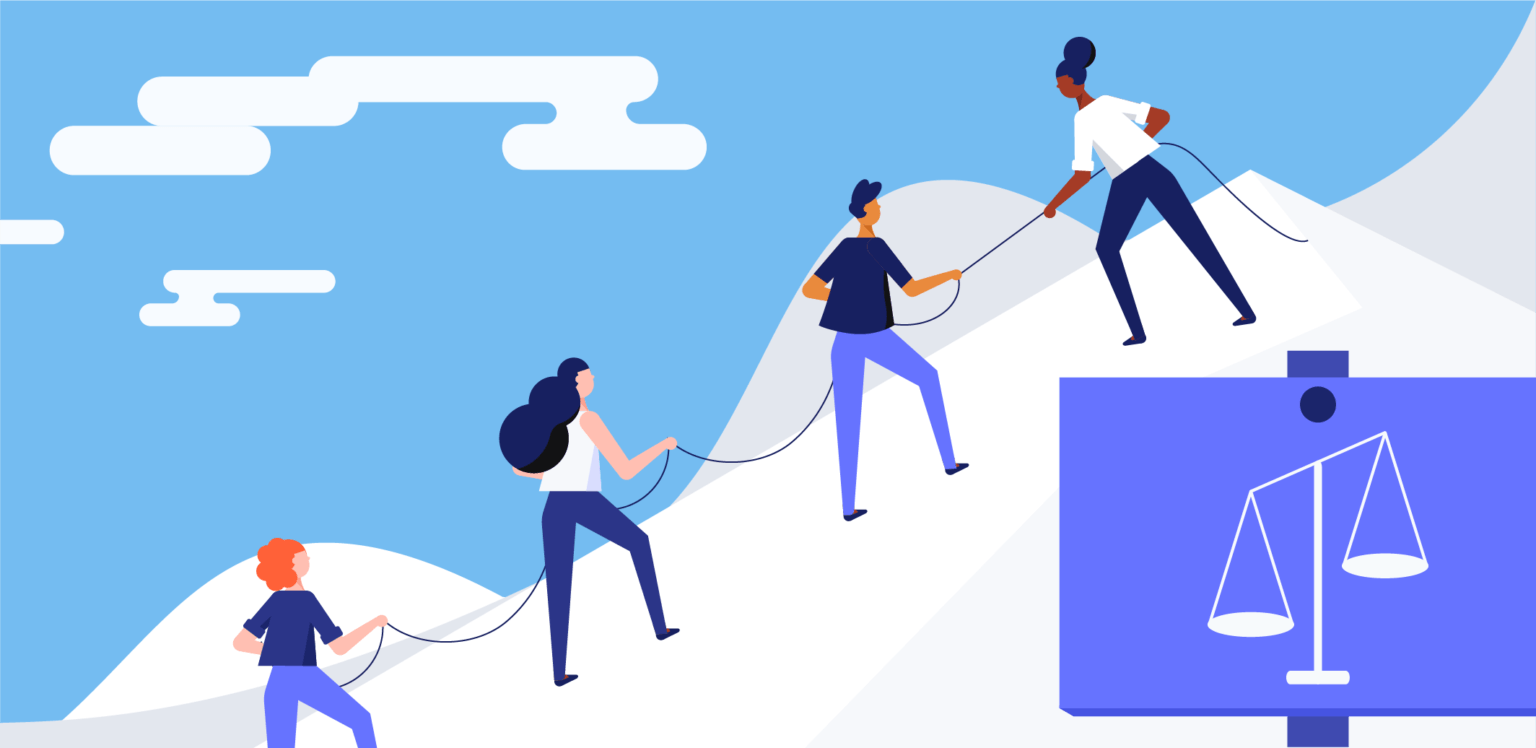 One of the greatest paradoxes related to practicing law is that law firms run a huge risk of being sued. It's not uncommon for both current and former clients to file claims against their legal representation for a wide variety of reasons.
However, disgruntled clients only scratch the surface when it comes to the many risk factors related to practicing law. And while these claims are very much a real threat to legal professionals on a day-to-day basis, there are many other risks to consider. 
Whether you are an independent lawyer or a 50-person practice, the first step to putting together a quality risk management plan is being able to understand what type of risks your law firm could be up against in order to decrease liability exposure.
Technology-Related Risks
It's no secret that cyberattacks are one of the most prominent threats businesses face today, no matter the industry. The most common types of cybercrimes, such as hacking, social engineering, and malware, literally cost businesses billions of dollars each year worldwide. Considering the fact that law firms tend to store a great deal of sensitive customer information on computers and other data networks, it's easy to understand why they are a very popular target for cybercriminals.
In today's risk landscape, law firms should not hesitate to either outsource freelance cybersecurity experts to protect and maintain their networks or to even hire technology experts in-house if the firm has the budget to do so. Hackers and the various types of malware, ransomware, and computer viruses that are being used to attack business today are getting more and more sophisticated and harder to protect against, which is why the number of data breaches experienced by businesses (small and medium-sized businesses in particular) continues to soar.
For more, read our full guide on data security for law firms.
Human Error Risks

Human error risks can also be related to technology and cyber threats, considering that a vast majority of social engineering and phishing attacks are predicated on tricking business employees into downloading or clicking on something in order to infect their networks and systems. However, there are many more risks associated with human error and negligence that can lead to compliance issues and serious legal malpractice claims.
Errors in communication can easily lead to claims. For example, if a lawyer fails for some reason to inform their client about a matter pertinent to their case. Even simply not staying in regular contact and failing to return your client's calls can lead to a claim if the client believes that there was no explicit reason that warranted the lack of communication.
Something as simple as a missed deadline is another human error that represents a real risk to your law firm. Missing hearings or failing to file documents due to poor time management or sloppy planning can also lead to claims if your clients feel that these errors were detrimental to their cases.
Client and Colleague-Related Risks

Another big part of your law firm risk management process should be evaluating the working relationships that you have with your clients and other lawyers that you might have to cooperate with along the way. When it comes to clients, it's incredibly important for lawyers to stay within their areas of expertise and not take on cases related to areas of the law that they are not experts on.
Make sure that the scope of each client and case is clear before you commit to it as well. Don't take on a client if you don't believe that your firm has the resources to offer the client the professional services that their situation warrants. Researching clients before committing to serving them should be a top priority in your risk management process because it helps you avoid risks such as having a conflict of interest that might not have been clear and obvious at the onset of your relationship with the client.
You should be just as picky about the lawyers you're teaming with on cases. Make sure that they have expertise in the particular area of law that the case is related to before you agree to work with them. And before you decided to work with another law firm or outside lawyer on a case, check to see that they are reputable and don't have an extensive history of malpractice claims being filed against them.
How Law Firms Can Manage These Risks

In order to manage the everyday risks faced by attorneys, it's first important to be able to identify them. The first step towards achieving this should be taking a proactive approach and providing training and education to all law firm's employees so that they know what risks are imminent and how to protect themselves against these risks.
Generally speaking, here are some legal best practices that you should be incorporating and preaching as part of your risk management training:
Don't Take Every Case: If it's clear that any aspect of a case is overtly risky, don't be afraid to decline it or hand it off to a friendly firm that you know might be more suited to handle such a case. Saying "no" to cases that aren't right for you will, in the long run, do much less damage to your law firm and its reputation than taking on cases that you're not able to deal with properly.
Be Honest with Clients: Setting expectations is a huge part of the legal risk management process. Honest communication with clients is paramount when discussing realistic expectations and possible case outcomes in order to avoid overpromising and underdelivering.
Document Everything: Obviously, making sure that every professional relationship and endeavor is accompanied by a clear and binding contract needs to be a priority. But beyond that, keeping detailed notes and documenting as much of your legal process as possible is also another step you can take to protect yourself from a variety of potential risks. Backup your emails, keep time-stamped notes, and even record conversations whenever possible to protect yourself from hearsay.
Insure Your Law Firm: No matter how strong your law firm's risk management program is, there are so many risks associated with running a legal practice that avoiding claims entirely is practically impossible. Thankfully, buying the proper insurance coverage will help you to cover any and all gaps in your risk management program and protect your law firm and employees when claims do arise.
Due to the nature of the work, every law firm should buy errors & omissions insurance, otherwise known as lawyers professional liability or legal malpractice liability. Whether your law firm is accused of misinterpretation, offering detrimental legal advice, missing deadlines, failure to protect classified information, conflict of interest, or any other possible client motive for filing a claim against you, a good legal malpractice insurance policy should cover legal defense costs, settlements, and trial-related expenses (expert witnesses, research costs, etc.). The cost of your legal malpractice insurance is determined by the size of your law firm, your areas of practice, claims history, location, and more.
As mentioned earlier, law firms tend to deal with a lot of sensitive information, which makes them prime targets for cyber attacks. This is why the second most important coverage for a law firm to have is undoubtedly cyber liability insurance. Another recommended coverage for law firms is employment practices liability insurance, which will protect your firm in the event of employee-related claims, such as discrimination, harassment, and wrongful termination.
No matter how big or small your law firm, having an expert broker in your corner while putting together your insurance program is absolutely imperative. Feel free to connect with someone from our expert legal insurance team at any time to discuss your law firm's insurance needs and options.
Related Articles
9 min read
Let's take a look at several key steps and pillars or a quality growth strategy that any modern law firm should focus on to ensure steady growth.
Read More
9 min read
These are some of the most common ways in which lawyers can slip up professionally and face legal malpractice claims. How can attorneys minimize these common mistakes and their chances of being sued?
Read More