As you grow your business, you need insurance that scales and helps you thrive. Whether you have multiple companies or locations, Embroker has your back with our new multi-company feature.
The Risk Management Platform to access all your insurance needs
Talking with our customers, we've found this feature is ideal for financial service providers who manage many clients, restaurants and hotels with more than one location, larger businesses with multiple companies who also have lots of insurance needs, such as certificates of insurance and claims, and investors who have multiple companies with different insurance renewal dates and growing risk. Say goodbye to scattered data on those shared drives. Now you can access all your insurance documents quickly and securely.
Modern insurance for modern businesses
Oversee all your accounts on one platform, our Risk Management Platform is designed for busy mid-market to larger businesses.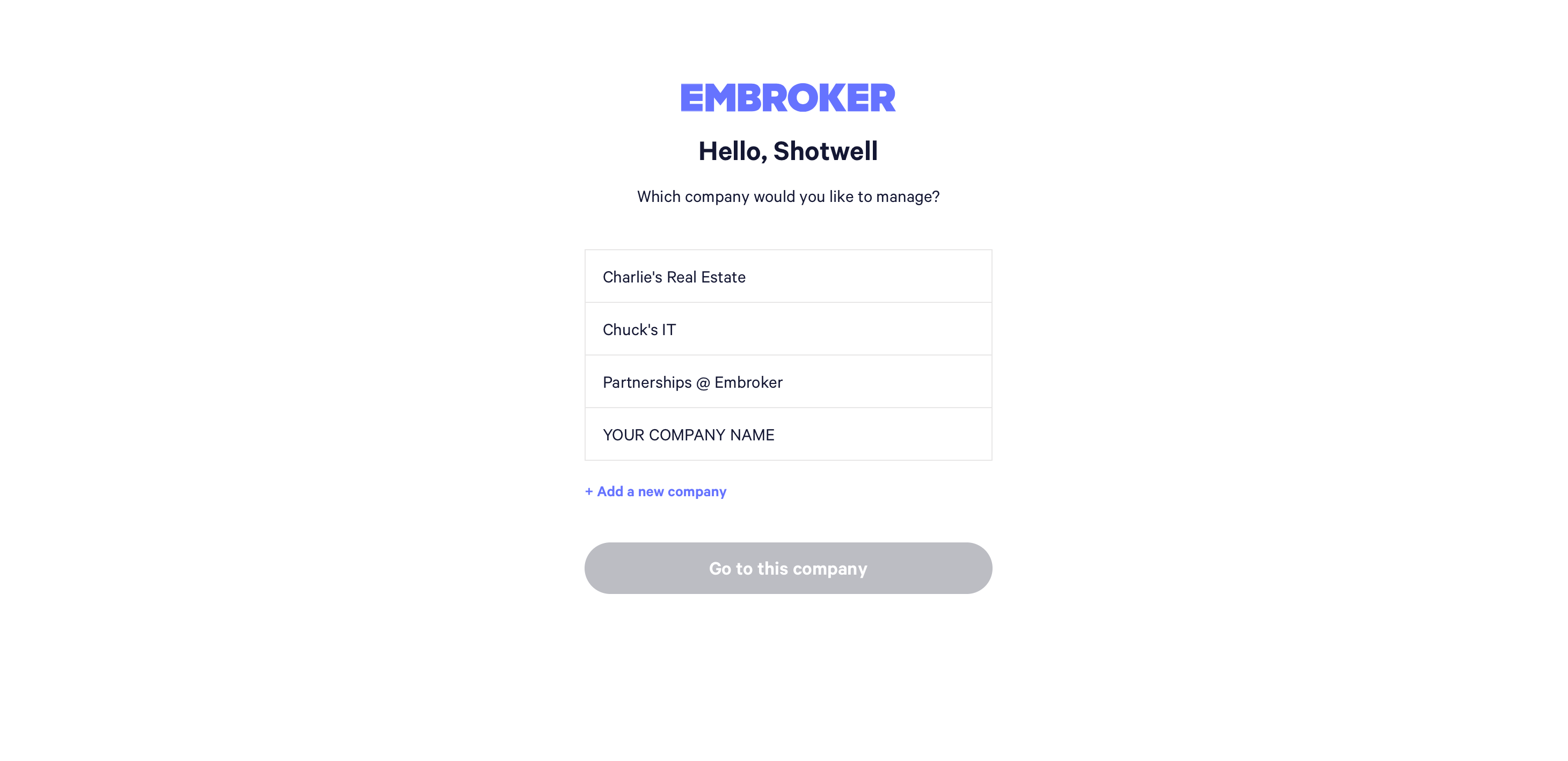 Once you log into your Embroker account, you can select and toggle between your different companies. Then you'll utilize our Risk Management Platform to renew efficiently, browse new coverages, access your digital policy vault, or create certificates of insurance for contractors and partners.
Additionally, you can invite team members to any of the companies we service. Tap your account at the top right, and then select team settings to invite them onto your Embroker account. Read about this service on our multi-user article. 
Welcome to the digital world of insurance!
Our mission is to provide the best insurance coverages to help businesses thrive and reduce their cost of risk, and we have an efficient solution.
Now that you have a better understanding of our platform, you may be wondering how all of this affects your business and where to go from here. If you need more help or information, you can reach out to our team of expert brokers. Or, if you prefer to get started on intelligent quotes, create your Embroker account today.
Related Articles
14 min read
Putting together a proper risk management plan for your business is all about making sure that your business is able to survive just about any type of unforeseen circumstances and surprises thrown its way.
Read More
12 min read
Buying and renewing commercial insurance can be a loathsome process. This guide was created to make your insurance renewal process as smart, easy, and cost-effective as possible.
Read More