We're all familiar with the age-old stereotype that startups are born in someone's garage. Many of the biggest household names like Apple, Amazon, and Hewlett Packard (HP) came to life in a space designated for a parked car. But these days, your typical startup requires more than just an empty space and a brilliant idea. 
Creating a successful startup also means that you have to plan for some of the less exciting stuff like finding an office space that fits your budget, paying employees, and tackling bills like utilities, office supplies, and legal fees. These numbers add up quickly, especially if you're planning to open up shop in a major tech hub ripe with venture capital. Of course, we know that not all top startups have a Bay Area budget. True, Silicon Valley is a startup haven, but entrepreneurs and startups can flourish anywhere, even in places that lack Philz Coffee (said to be a favorite of Mark Zuckerberg) and where avocado toast doesn't cost $8.00. 
Get startup insurance when you need it, where you need it.
Stay ahead of the unexpected by investing in startup insurance coverage today.
So whether you're an entrepreneur plotting to launch a startup or a CEO strategizing where to expand, we've put together a list of cities with the lowest and highest startup costs to help you avoid dipping too much into your savings to fund your venture.
To rank the cities with the lowest startup costs we looked at data on a variety of metrics that affect businesses' office rent, median salaries, including filing fees, taxes and more. For a more detailed breakdown of our methodology and sources see our data and methodology section below.
Startup Cost Map
New York, San Francisco, Boston, and other major hubs are home to some of the most successful companies in the world — for good reason. A big city is an incubator for creative ideas and fresh perspectives, plus it gives you access to customers who may want what you're selling — not to mention close proximity to venture capitalists. 
But when you look at reasons why startups fail, a lack of cash is always on the list, making you wonder how any business can get off the ground in such an expensive place to begin with. Here's a look at the average yearly startup costs in the least and most expensive U.S. cities. 
10 Cities With the Lowest Startup Costs
Where you should call "home base" might not be where you think it is. But as a rule of thumb, coastal cities such as San Francisco, Washington, D.C., New York City, and Seattle are notoriously costly. Instead, here are 22 of the top U.S. metropolitan areas ranked by the lowest startup costs.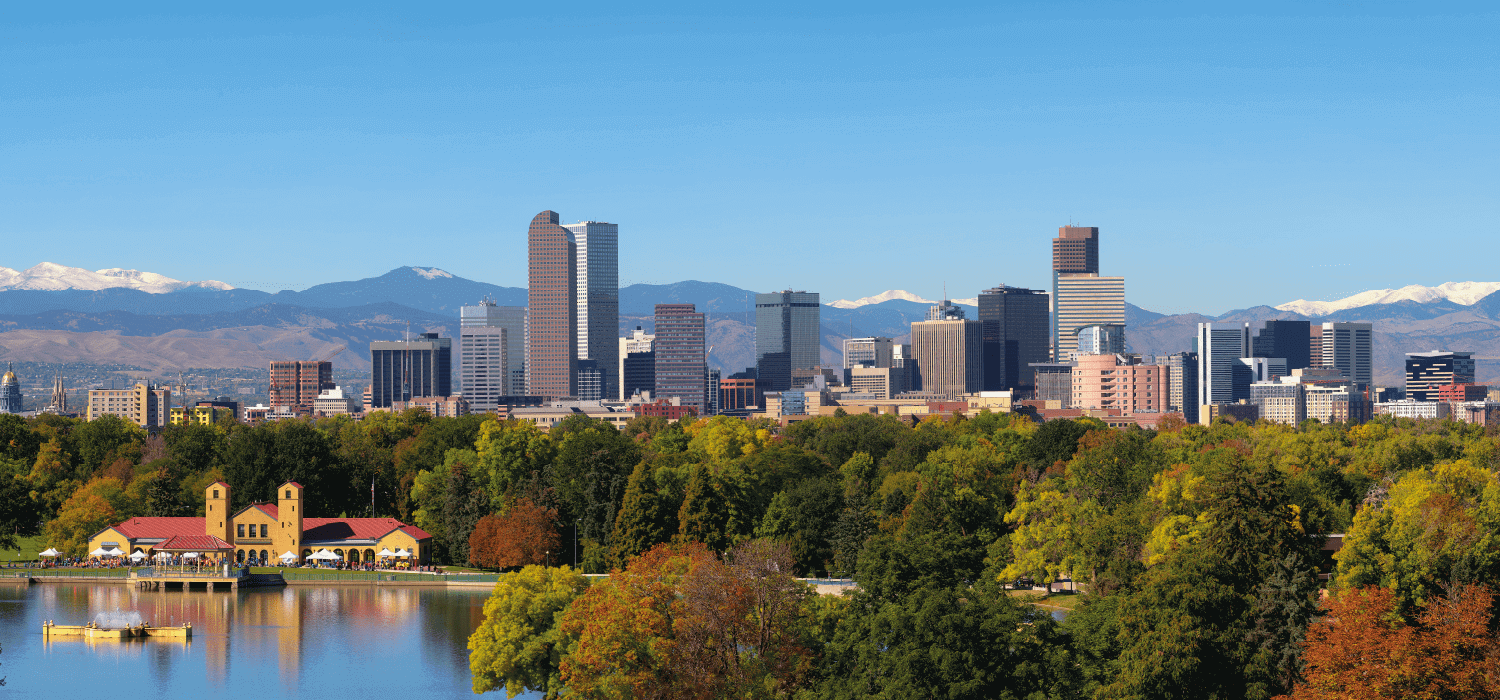 = Data for Denver
Marginal corporate income tax
People are flocking to the Mile High City and not just for marijuana. LinkedIn's Workforce Report revealed that Denver gained the second largest amount of workers over the past year, next to Austin, TX — for every 10,000 LinkedIn members in Denver, 78 arrived in the last 12 months. It's an especially attractive place for millennials. At $61,325.00, Denver's yearly median salary sits well above the national average.
But it's not just an appealing place for workers, U.S. unicorn startups are also flocking to Denver. Of the top 10 cities with the lowest startup cities, Denver ranked the highest for being a second office location, and it's no surprise. At $7,543 Denver also boasts the lowest median office rent for startups. State filing fees and corporate marginal income taxes are also among the lowest of the top cities.
In 2018, Denver tech also saw tremendous growth as a tech hub. The state celebrated some massive rounds of funding like Cherwell Software who bagged the largest round of funding Colorado tech saw all year at $172 million and Gusto at $140 million — proof that magic exists in this mountain community.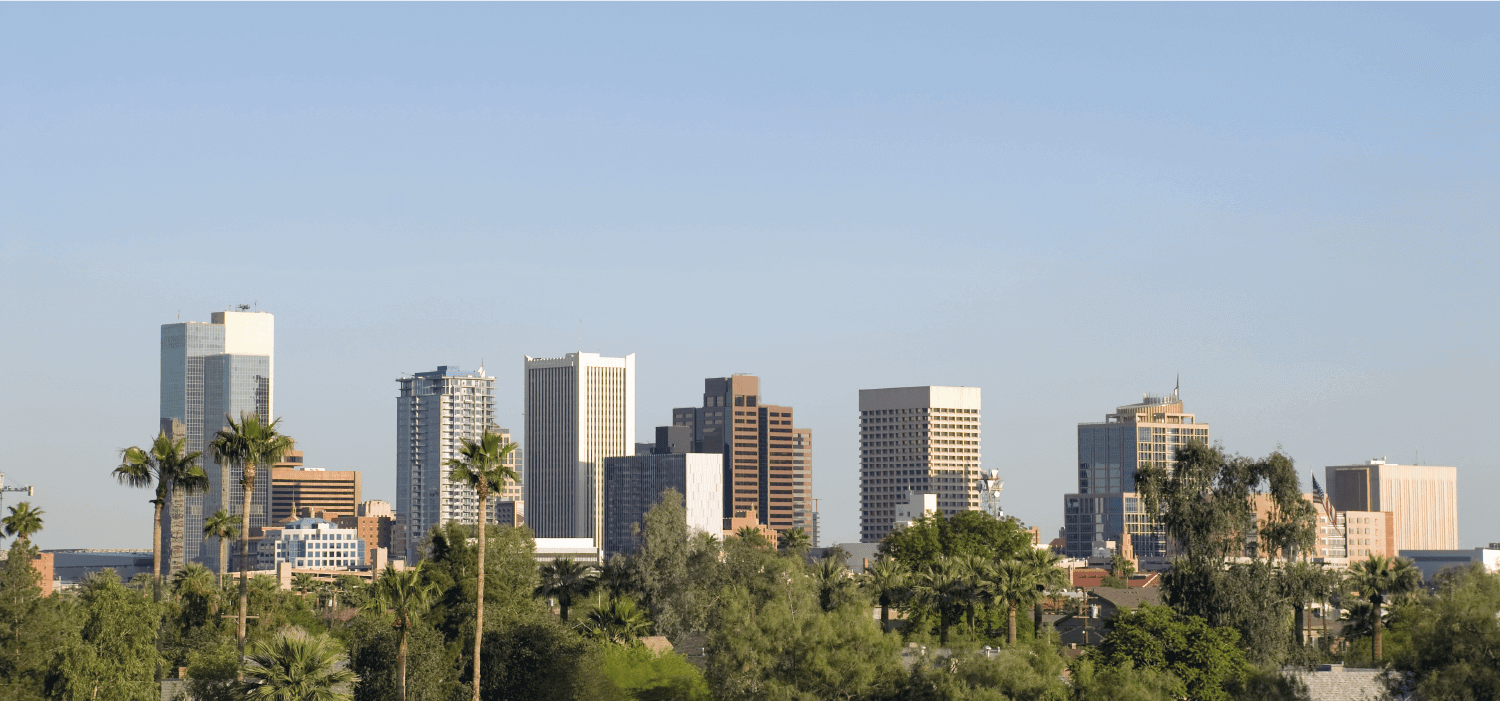 = Data for Phoenix
= Data for #1 Ranked City
Marginal corporate income tax
What if California were still a haven of high-profile tech companies but had lower corporate income taxes, cheaper office rent, a lower regulatory burden, fewer people, less freeway gridlock and the same amount of sunshine. It wouldn't be California. It would be Phoenix.
Phoenix is not just some discount version of San Francisco, these statements are based on data. It's also the reason why the Greater Phoenix Economic Council launched a campaign called #CAstruggles, highlighting how difficult it is to recruit tech companies and entrepreneurs to one of the nation's largest and fastest-growing cities.
It's no joke, established startups see the value in conducting business in this Southwest desert hub. Next to Denver, Phoenix is one of the top locations for being a unicorn startup's second office city.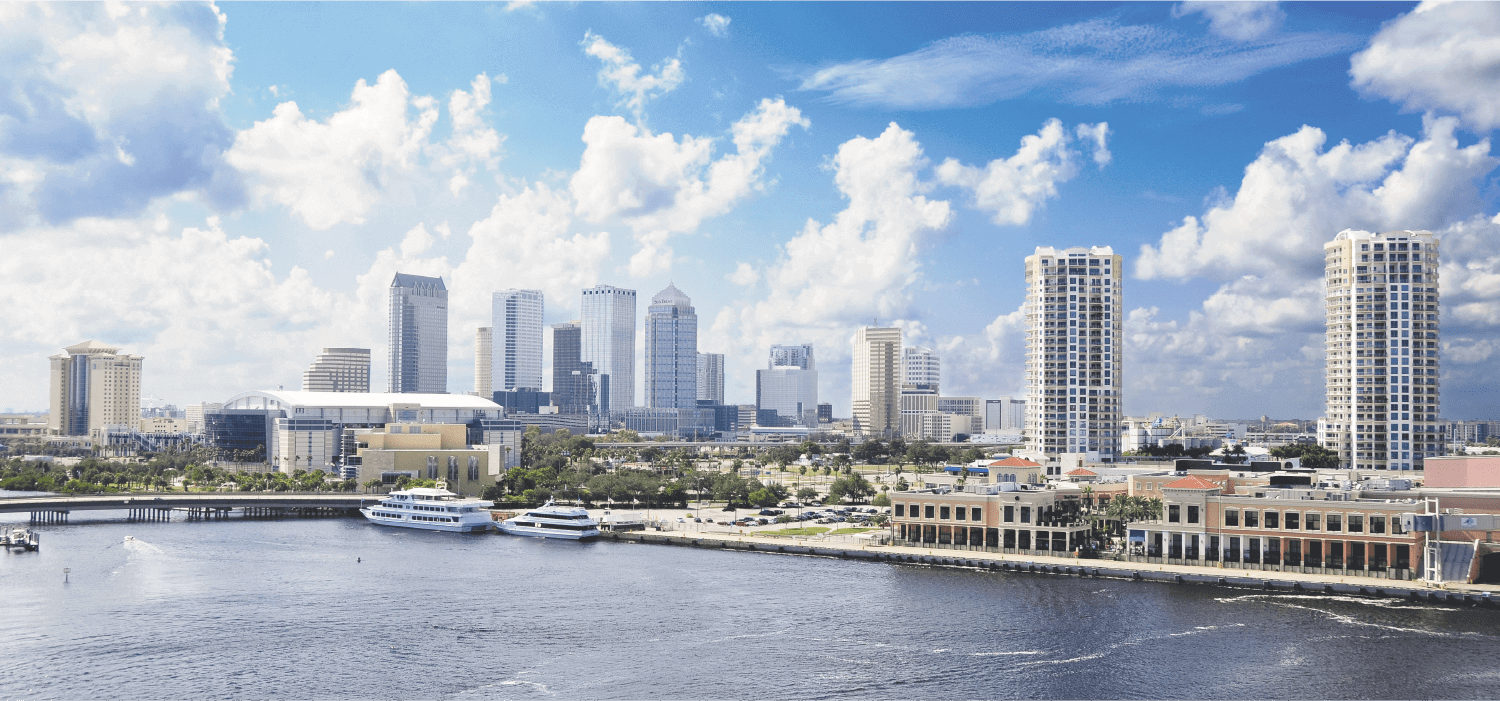 = Data for Tampa
= Data for #1 Ranked City
Marginal corporate income tax
Tampa, like many other Florida cities, has a tendency to induce images of retirees playing golf and a saturation of senior communities. Yet, Tampa is emerging as a destination for startups. When Tampa was invited to be a Google Fiber city in 2015, it made a lot of people around the country wonder "what is going on in Tampa?" Google noticed and similarly so should entrepreneurs looking for their next place to set up shop.
Tampa is home to a few startup accelerator programs that shouldn't go unnoticed for entrepreneurs. The Tampa Bay Wave, a business development company, has a 6-year-old startup accelerator that assists technology companies and Clearwater-based coworking group Ring recently partnered with Harvard to create its own accelerator.
And contrary to what many people might think, capital definitely exists in Florida. Tampa's Ballast Point Ventures manages $360 million. The $2.3 billion raised by Magic Leap is another statistic that has helped changed perceptions.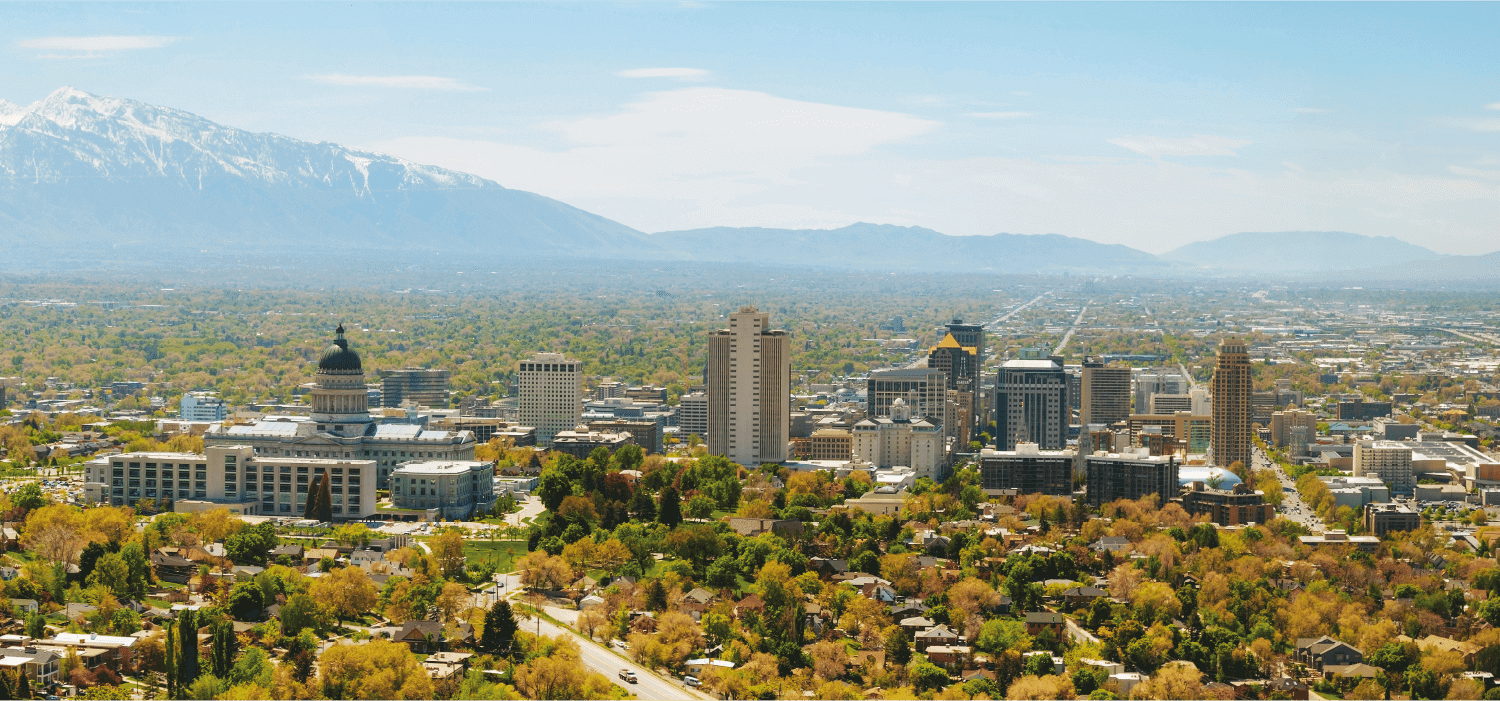 = Data for Salt Lake City
= Data for #1 Ranked City
Marginal corporate income tax
Salt Lake City, is known for many things, world class ski slopes, the mormon church headquarters and the first Kentucky Fried Chicken, but this underrated Western tech hub is also churning out some fast-growing companies, and it shouldn't come as any surprise. In addition to having consistent job growth rates, low office rent, and median salaries that are above the national average, the city is filled with young entrepreneurs.
These sharp minds tend to emerge from one of two places: Brigham Young University (BYU) or Utah Valley University (UVU) — UVU has their Entrepreneurship Institute that offers seed financing and mentorship for student founders while BYU flaunts the Rollins Center for Entrepreneurship and Technology, a product development accelerator.
But it's not all young and hungry college grads. Giants like Adobe, Electronic Arts, and Oracle all take advantage of having offices here because it's much more affordable than other tech hot spots. Booming businesses like Ancestry.com and Omniture employ thousands of people in Salt Lake Cityand generate billions in revenue each year.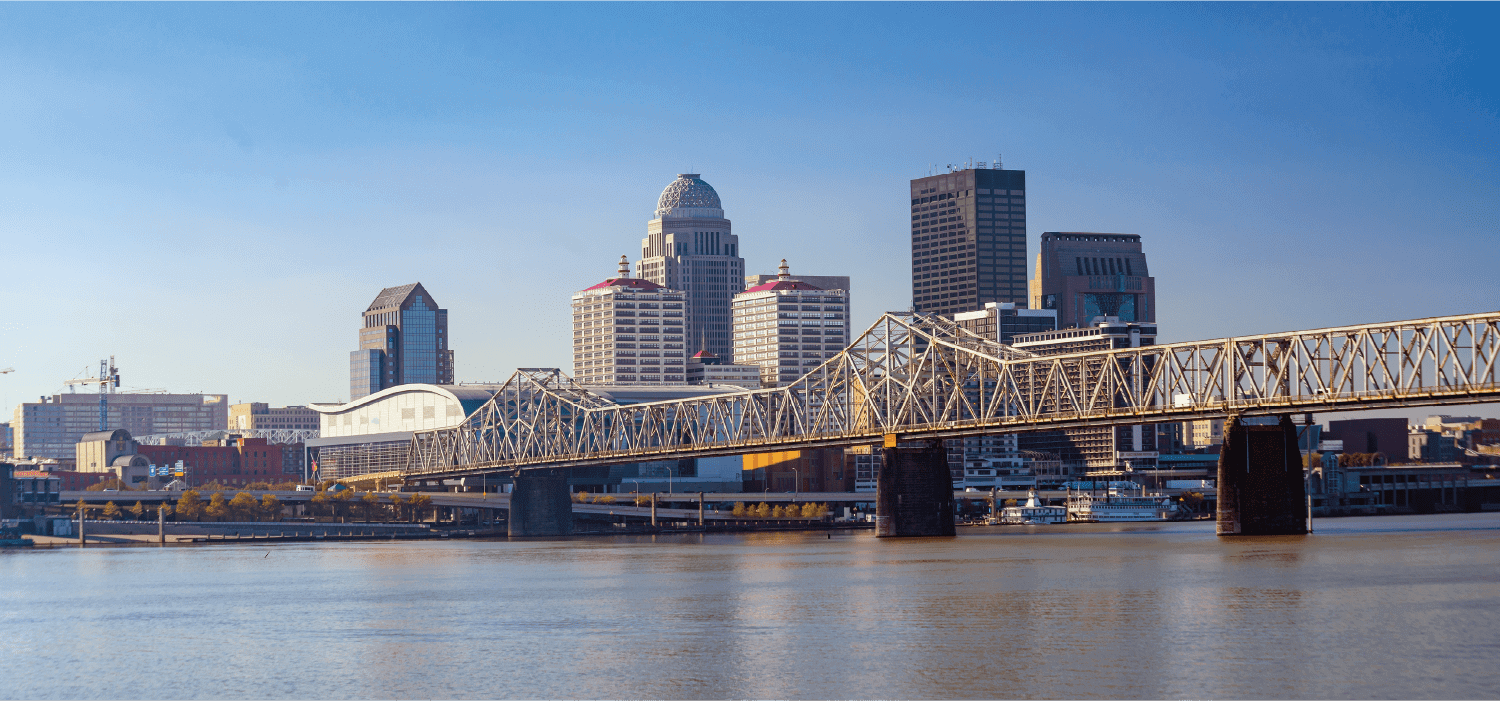 = Data for Louisville
= Data for #1 Ranked City
Marginal corporate income tax
Well known as the home of the Kentucky Derby, baseball bats, whiskey and a university with a rabid sports fanbase, Louisville is many things. Yet, even if you live there, it's not commonly thought of as a hub for startups.
But through local government efforts and a group of passionate entrepreneurs, this is changing. Louisville even caught the attention of Steve Case, the cofounder of AOL and his "Rise of the Rest" bus tours, where he and his team explore a city that isn't New York, Boston, or in Silicon Valley. Louisville is the first city the tour has visited for a second time.
Less glamorous, but an interesting fact for startup entrepreneurs is that Louisville has the country's largest concentration of headquarters for aging-related businesses — i.e. nursing homes, rehab, hospice care, in-home health care. And with a gray wave headed for the country by 2035, Louisville will be ripe with the opportunity for eldercare businesses.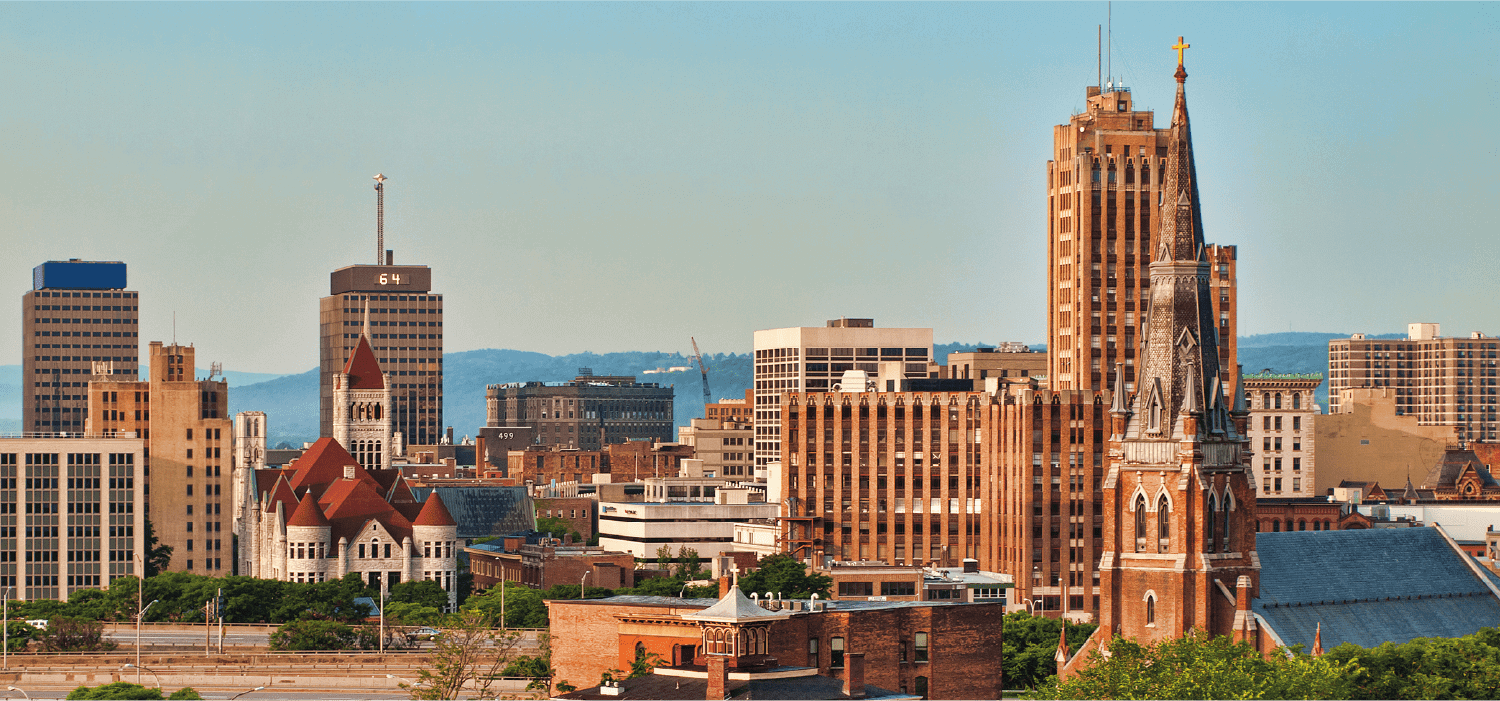 = Data for Syracuse
= Data for #1 Ranked City
Marginal corporate income tax
Surviving as a startup in New York City is difficult. While many startups choose to launch in big cities because of top talent, the cost of operating your startup in NYC is well...astronomical. Office space in a city like New York average around $4,500 per month for a place that can barely house a few desks. Compare this to Upstate New York's startup scene, where office rent in Syracuse will run you $900 per month on average.
Close enough to major VCs and far enough away from the high costs of operating a startup, Syracuse come in at sixth on our list for cities with the lowest startup costs.
Startup costs aside, Syracuse is also ripe with programs that aim to foster entrepreneurs, seed their companies and support them as they grow. Take State-funded company, Genius NY for example, which hosts an annual competition each year where it doles out $3 million in investments to startups in the drone industry. StartFast, a venture accelerator, is based out of Syracuse and offers a three-month program for startups with an associated seed fund.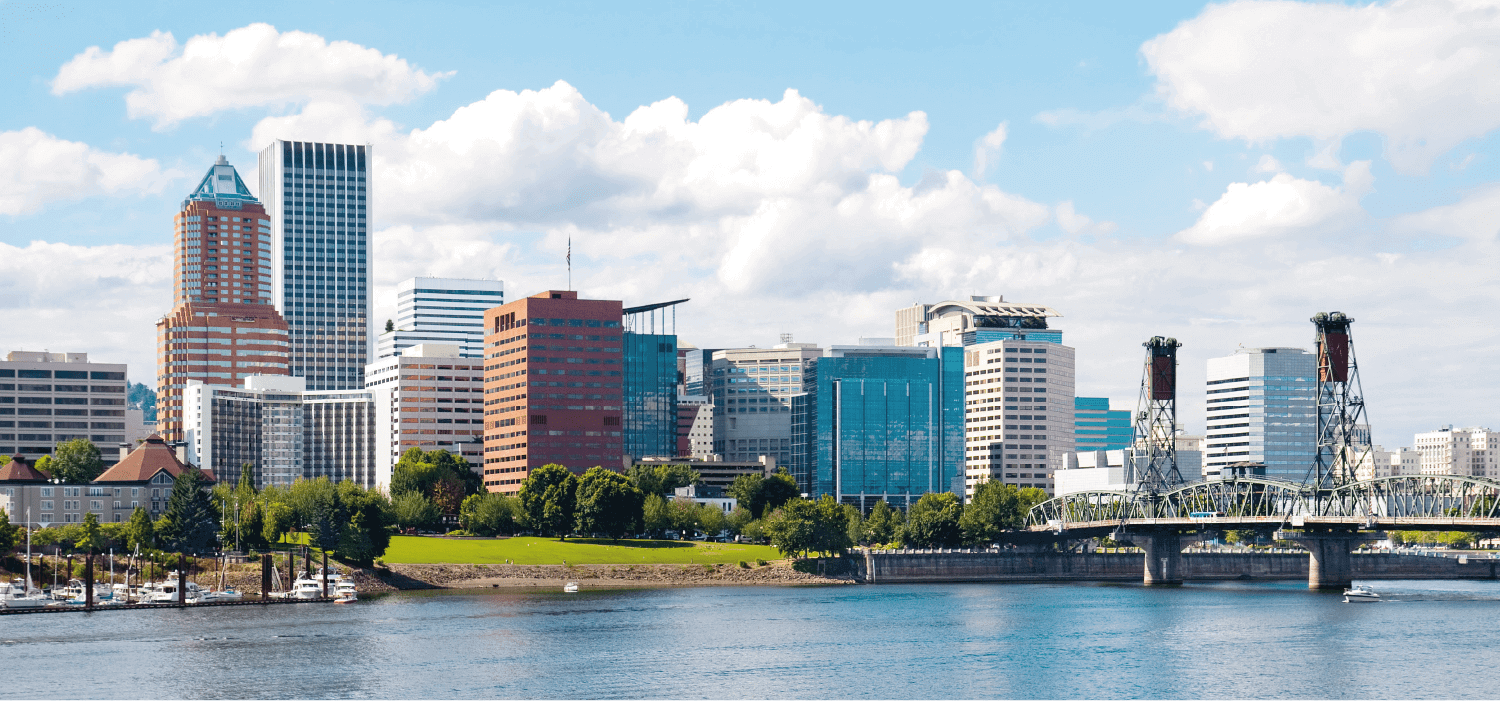 = Data for Portland
= Data for #1 Ranked City
Marginal corporate income tax
Portland is more than just a haven for hipsters and critically lauded restaurants, it also makes our list of cities with the lowest startup costs. Unlike nearby Seattle, the costs of operating a startup won't break the bank in Portland.
At a monthly median rent of $1,200, office spaces are nearly half the cost, median salaries are lower than Seattle, job growth is up 2.1% from 2018 and Portland is a choice second city for unicorn startups.
And there's no problem raising money in this highly caffeinated city. One of the top seed stage investors in the Pacific Northwest, Portland Seed Fund recently closed its third fund, raising $13.9 million. After raising its largest fund yet, the firm looks to invest in more early stage startups up and down the west coast.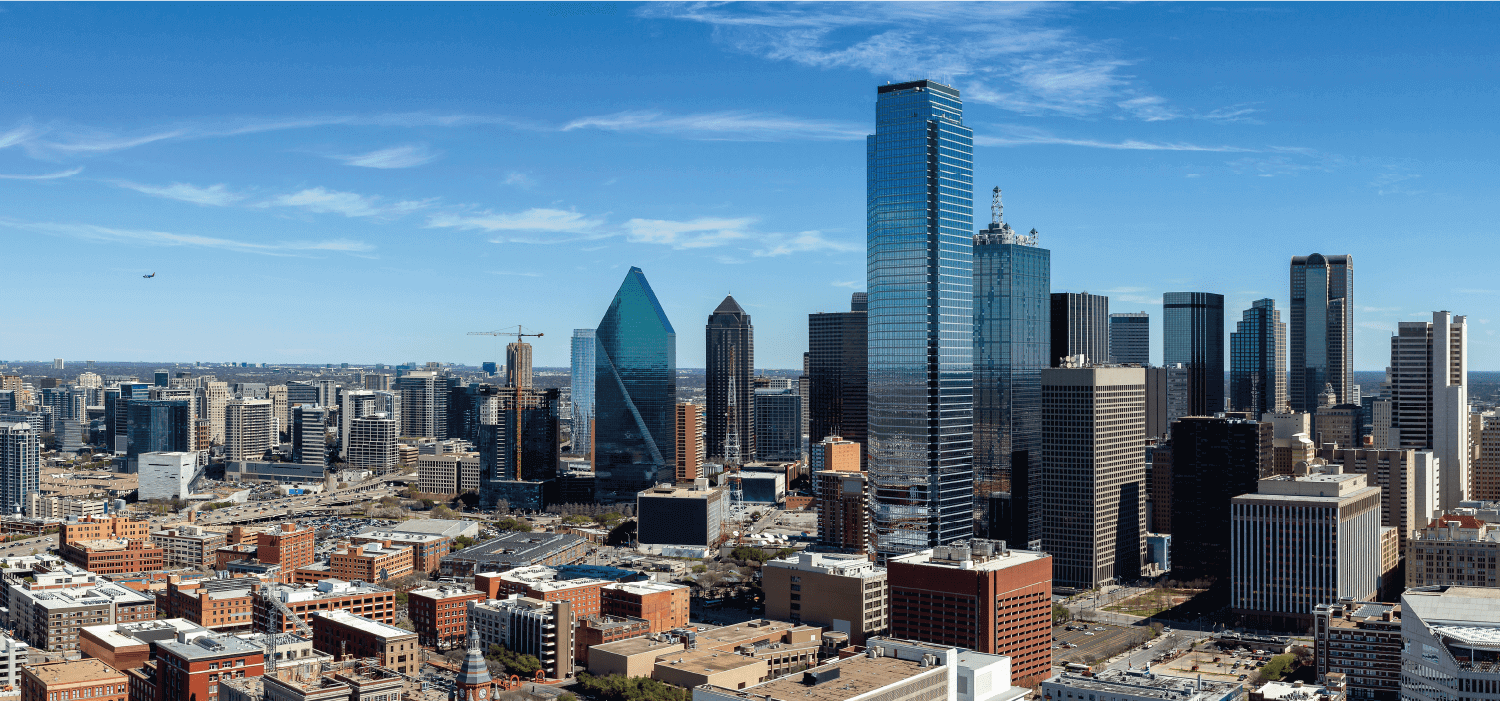 = Data for Dallas
= Data for #1 Ranked City
Marginal corporate income tax
When you think of Texas, and you think of startups, the city of Austin might first come to mind. It's a place regularly associated with a thriving startup culture and common second office location for Silicon Valley tech firms such as Amazon, Google and Facebook. But just 200 miles north, exists the nations 4th most populated region and a cheaper option for startups to set up shop — Dallas.
Like other cities in Texas, entrepreneurs come for the limited regulations and favorable tax environment (zero corporate income tax) and stay for the barbecue. These days the city is flooded with amazing entrepreneurs like Mark cuban who moved to Dallas in 1982.
Vibrant entrepreneurs and affordable startup costs aside, the city is also home to the Dallas Entrepreneur Center (DEC), a nonprofit organization helmed by Alyce Alston that serves as a hub for mentorship, funding, and networking.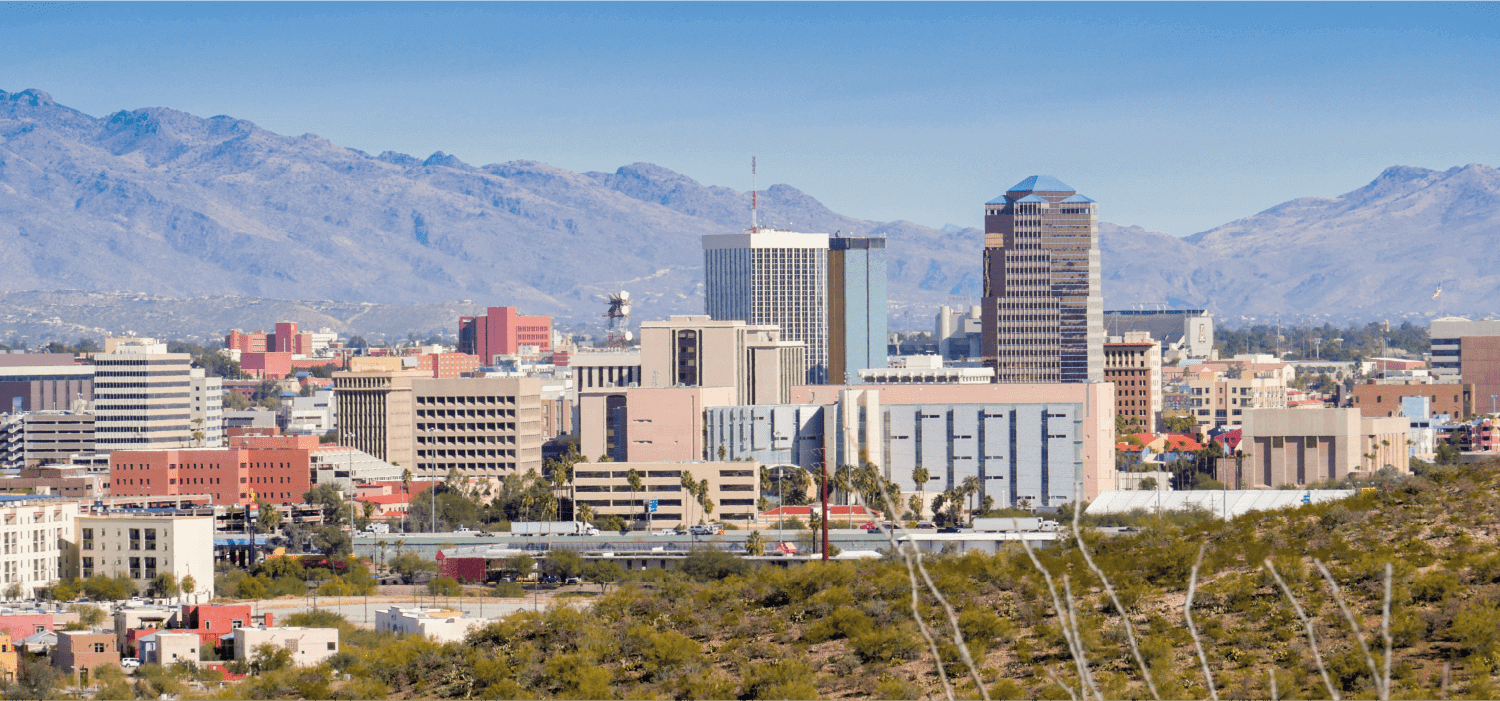 = Data for Tucson
= Data for #1 Ranked City
Marginal corporate income tax
100 miles south of Phoenix is Arizona's second startup city. Tucson, known for the dramatic beauty of the Sonoran Desert, is becoming a choice destination for entrepreneurs, and there's a job growth rate to prove it. At 3.1% Tuscon tied with dallas for the highest job growth in our ranking of lowest startup cities
Tucson is also home to two new technology-focused business incubators. Go For Vertical, the brainchild of Edward Cruz, is a narrowly focused software business incubator that has helped germinate seeds of entrepreneurship in Tucson. The Founder Institute, is the local chapter of a Silicon Valley-based international network of business accelerators that launched in October 2018 and has helped launch more than 3,300 companies since its inception in 2009.
If you're in the business of aerospace, optics and medicine then Tucson might be your choice place to set up shop. The area has been dubbed "Optics Valley" because of how much the industry has grown.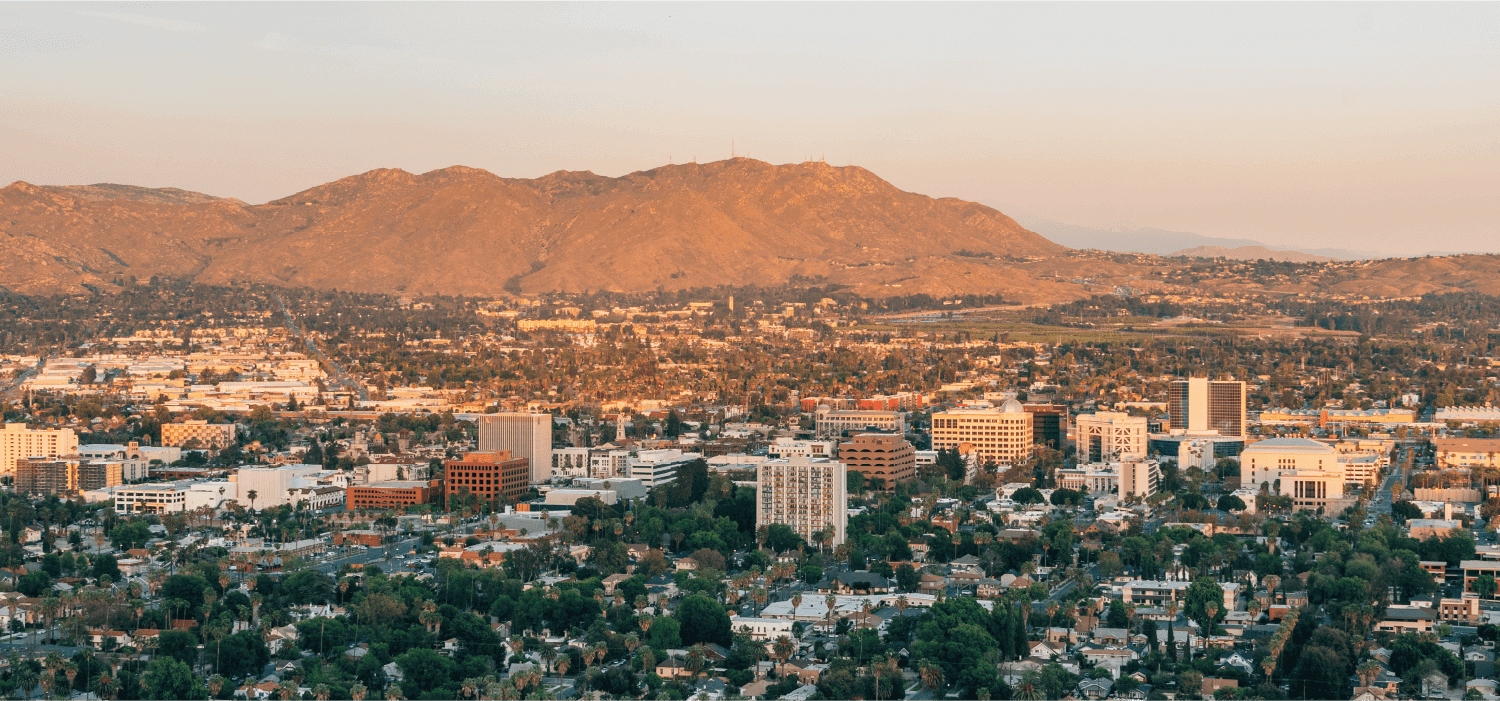 = Data for Riverside
= Data for #1 Ranked City
Marginal corporate income tax
Coming in at the 10th most affordable startup city in the U.S., the Inland Empire City of Riverside, California now has greater startup density than Silicon Valley. In fact, there are 92 startups for every 1,000 businesses, which is greater than the startup density in San Jose, San Francisco, or Boston.
Home to one of the largest UC schools, University of California, Riverside is a big contributor to the startup scene. The school has partnered with the business community to create several programs supporting entrepreneurship, including the four-year-old ExCite accelerator-incubator and a proof-of-concept grant program named Epic.
Riverside also has the fourth highest job growth rate and some of the lowest yearly rent for the state of California. Corporate income tax aside, this city should be high on your list if you're looking to set up shop in California, especially considering the location perks aren't bad — you can go from surf to snow in a matter of hours.
Cost of Office Space: How Far Does Your Rent Go?
Finding the right office space is no easy task, especially when the average office rent in cities with a population of 1 million or greater has continued to rise over the past year — 2.1 percent increase over the past 12 months. 
San Francisco, for example, hit a record-high price for office spaces in the third quarter of 2018, surpassing the previous peak reached during the dot-com boom in 2000. Today, the median rent prices sits around $82 per square foot. On the other hand, startup cities like Phoenix are nearly a quarter of the price at $24 per square foot.
So just how far does your dollar go in the top metropolitan areas for startups? The visual below is a snapshot of just how much square footage you get for your dollar (in this case, a baseline rent price of $5,000 per month) comparing the six most affordable startup cities with the six most expensive. 

Your Startup Costs Calculated
Earlier we mentioned some of the not-so-glamorous aspects of launching your startup — i.e. rent, office supplies, utilities, etc. Dull as they might be, underestimating expenses will falsely increase expected net profit, a situation that does not bode well for any founder. In this section, we cover common startup costs to consider. Of course, many of these factors depend on company size and industry, but listed are typical expenses that most should plan for.
Equipment
No matter the business, almost every startup will need to immediately finance equipment. Be it computers, printers, software, servers, or something non-technology related, you'll need to plan for equipment, especially if you're operating as more than a one-man show. 
If you're a tech startup, equipment will no doubt be one of your biggest expenses. But on average, equipment costs for startups can range anywhere from $10,000 to $125,000, depending on the industry and size of the company.
Incorporation Fees
Choosing a business entity is one of the most important to-dos and first steps on the road to establishing yourself. Of course, you need to decide whether you'll incorporate your business or register as a limited liability company (LLC). 
These fees all vary depending on which option you choose and the state you're located in. Incorporation can cost $50–$725 depending on the state. While this might seem steep, few states reach the $725 price tag and most fees are under $300.
Office Space
Regardless if you rent or buy, renting an office space will be a sizable portion of your fixed costs. As a guideline, plan on spending $100–$1000 per employee per month depending upon the type of space you have. 
Fortunately, office space is one of those costs that you mitigate while not making huge sacrifices. If you're based in a metropolitan area, chances are there's at least one coworking space near you, if not several. In fact, there are more than 35,000 coworking spaces around the globe, with more popping up every day. Coworking spaces can be a cost-effective solution for many different startups. 
Inventory
If you're a startup in the retail, wholesale, manufacturing, or distribution sector, balancing inventory is a delicate process. If you have too much inventory, you risk spoilage or damage, but if you have too little, you could lose customers who aren't willing or able to wait for an item to come back in stock.
Regardless, you'll need to weave inventory costs into your budget. Plan to allocate 17–25 percent of your total budget.
Marketing
Whether you're looking at physical marketing materials, like signs, banners, and business cards or digital content, strive to keep your marketing costs under 10 percent of your budget. Fortunately, there's a lot you can do to cut costs on marketing for your startup through social media and other online marketing strategies. 
Website
Young startups on a budget can get away with spending $10–$30 on pre-built website templates, plus $20 per year per domain fee. However, you may want to consider a long-term investment of hiring someone to build your website. In this case, plan to spend $150–$600 per hour for a designer or firm.
Office Furniture and Supplies 
If you're operating in a traditional nine to five environment, office furniture and supplies can add up fast. While this sum can vary significantly based on how many employees you have, your supply costs should still be around 10 percent of your total budget or $80 per month per employee for office supplies, and around $500 per employee for office furniture.
Utilities
In addition to monthly or yearly office rent, you're also responsible for standard utilities like paying electric, gas, and water. Fortunately, this is usually one of the lowest costs startups face. Median rates across the U.S. are roughly $1.59 per square foot of office space.
Payroll
Of course, payroll costs vary dramatically across startups and according to industry, but it's an unavoidable and big portion of your startup expenses. As a rule of thumb, it's prudent to keep payroll costs around 25–50 percent of your total budget.
While many startups choose to launch in big cities because of access to top talent, if you're on a budget, hiring someone in New York or San Francisco won't be as cheap as Phoenix. Fortunately, it's possible to get quality team members at a discount. With more skilled workers turning to independent and remote work, this can be an option to help you cut costs while not sacrificing talent or location.
Professional Consultants 
Spare yourself the headache and time that comes with DIYing your taxes, bookkeeping, and legal matters and default to professional consultants. In doing so, you should plan to spend between $1,000 to $5,000 per year on administration tasks, including accounting and legal fees.

Startup Insurance
Startup insurance is something that many startups perceive as a luxury or expense that should be tackled further along in the company's life cycle. In reality, it can actually help remove a significant portion of risks that come with being a startup.
No matter what city your startup calls home, holding a startup insurance policy can help transfer risks away from founders and make the business more attractive to partners, potential investors, and other third parties whose collaboration will likely be needed in order to help put the business on a healthy and stable growth trajectory. Directors and officers insurance also protects against suits brought on by investors for a breach of fiduciary responsibility, by employees for failure to comply with workplace laws, and by customers for a lack of corporate governance. 
Whether you're interested in D&O insurance or any other startup insurance, consult Embroker's startup insurance program with a simple application, instant quotes, customized coverage, and more.
Startup Insurance Calculator
Find out how much your startup can expect to pay for key insurance coverages.
Methodology:
Our list of cities with the lowest and highest startup costs were calculated based on the top 100 Metropolitan Statistical Areas (MSAs) in the United States, according to 2018 population estimates from U.S. census data. This list was then narrowed down to 50 cities based on population sizes over 600,000 and a job growth rate of 1 percent or greater. Cities below the 1 percent growth mark were removed from the list.  
Overall startup costs (median rent, energy costs, median base salaries, state filing fees, and corporate income tax) were calculated for each city. These factors were ranked according to value and assigned a weight. The total score is a weighted average of seven categories. Some factors like filing fees and corporate income tax were only available at the state level, these factors were given a lower weight. 
Here was how we weighted each item:
Job growth - 10%
Yearly median rent - 30%
Yearly energy cost - 10%
Median base salary - 20%
State filing fees - 10%
Second office - 15%*
Marginal corporate income tax - 5%
*Second office data denotes cities where U.S. unicorn startups with headquarters in San Francisco have opened a second office. This data was calculated by analyzing open job positions at each company in a secondary city. Open position data was collected through LinkedIn.
Sources: Bureau of Labor Statistics | Census.gov | Tax Foundation | PayScale | 42 Floors | SquareFoot | Electricity Local | Fundera
Related Articles
11 min read
While it's certainly hard to build something new without the resources to do so, "spending money to make it" only works if you're spending on the right things.
Read More
12 min read
Whether you're an entrepreneur with a brilliant idea or a founder looking to take your startup to the next level, there's a wealth of written advice out there to lean on and learn from.
Read More